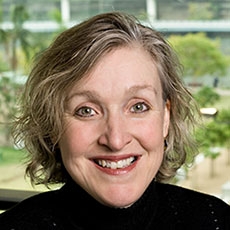 It was recently announced by the Minister for Tourism, Major Events, Small Business and the Commonwealth Games Jann Stuckey that UQ Business School Tourism alumnus and Adjunct Professor, Leanne Coddington, has been appointed as the CEO of Tourism and Events Queensland (TEQ).
Ms Coddington has performed various roles within Queensland's tourism body for almost two decades, working in hotels in Canberra and Melbourne before taking on the role of Acting CEO of TEQ ahead of her full-time appointment.
As an Adjunct Professor, Ms Coddington has been a long-standing supporter of tourism studies at UQ, providing students and academics with direct links to high-level industry and government representatives. Ms Coddington is also a guest lecturer, a member of the UQ Tourism Industry Advisory Board and an active student mentor.
Tourism and Events Queensland Chairman Stephen Gregg welcomed Ms Coddington to the role.
"The Board welcomes the appointment and are excited about working with Leanne to implement the DestinationQ strategy to create new opportunities into the future," Mr Gregg said.
Ms Coddington said she looked forward to continuing TEQ's strong partnership focus to further grow tourism and events in Queensland's destinations.
"We recognise the need to be agile and responsive, to make the most of emerging growth opportunities, and work closely with industry stakeholders and our Government partners to ensure Queensland is in the best position to achieve the industry's 2020 growth target.
"We have a clear vision and strong plan for the future that puts destinations at the heart of everything we do," Ms Coddington said.
Associate Professor Brent Ritchie, Tourism Cluster Leader at UQ Business School, said: "We were delighted to hear the news of Leanne Coddington's appointment as CEO of TEQ. Leanne is an invaluable member of the UQ community and brings a wealth of knowledge and experience to our tourism programs and students. We congratulate her on her new role."