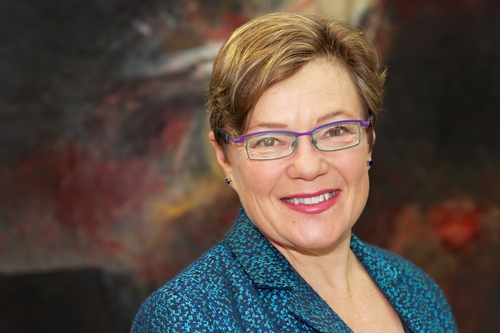 The University of Queensland (UQ) Business School is delighted to welcome prestigious scholar, Professor Paula Jarzabkowski.  Professor Jarzabkowski will be taking up a fractional academic appointment with the University on 1 January 2019 that will involve her being on campus twice a year and actively engaging with colleagues, students and industry contacts as a Professor of Strategic Management.
"We warmly welcome Professor Paula Jarzabkowski to UQ Business School and look forward to the wealth of knowledge and industry application she brings to our staff, students and professional community," says UQ Business School Dean, Professor Julie Cogin.
Professor Jarzabkowski, who is also, Professor of Strategic Management at Cass Business School, City, University of London is a very accomplished scholar.
Through her appointment, Professor Jarzabkowski looks forward to developing her professional networks here and continuing to grow her networks at Cass Business School, for the benefit of both institutions.
"Professor Jarzabkowski is an international leader in the field of strategic management and will be a valued part of UQ Business School," says Professor Cogin.
"Her strong engagement with industry has made Professor Jarzabkowski skilled in turning academic research into applied outcomes to help shape government policy. We look forward to her impact as a change-maker," says Professor Cogin.
Professor Jarzabkowski's research focuses on the practice of strategy and markets in complex and pluralistic contexts. She is a leading expert on the changing nature of catastrophic risk and how it can be managed through collaboration between governments and capital markets.
Professor Jarzabkowski has held several prestigious fellowships and grants, including an Advanced Institute of Management Ghoshal Fellowship, an Insurance Intellectual Capital Initiative fellowship, and a European Framework Marie Curie Fellowship.
She is widely published in the leading journals, including Academy of Management Journal, Organization Science, Strategic Management Journal, Journal of Management Studies and Organization Studies.
In 2005, Professor Jarzabkowski published the first book on strategy-as-practice, Strategy as Practice: An Activity-Based Approach (Sage) and her latest co-authored book, Making a Market for Acts of God was published by Oxford University Press in 2015.
Professor Jarzabkowski also believes strongly in research relevance to industry, as demonstrated by her award of the inaugural 2013 ESRC Outstanding Impact on Business prize, the 2016 Practice Impact Prize at the Academy of Management.
In joining UQ Business School, Professor Jarzabkowski will be among some of the brightest business minds, with the school independently ranked as one of the top business schools in Australia. The school also carries AACSB International and EQUIS accreditation- the first school in Australia to receive this prestigious accreditation across its full range of programs.
Media: UQ Business School Communications, Emma Pryor, e.pryor@business.uq.edu.au, +61 7 3346 4506.