The founder of an award-winning new music platform harbours a secret ambition to bring Australian bands to Europe.
The University of Queensland (UQ) Business School alumnus with a passion for music aims to shake up the industry with his new platform which helps talented musicians to win recognition.
Dorian Perron founded Groover last year in his home city of Paris. The award-winning site has been up and running since May, and has already led to ten musicians being signed by record labels. Dorian, who also runs the online music website Indeflagration, is hoping to extend its reach further in the future.
Groover allows musicians to send their music directly to reviewers and influencers and receive direct feedback. Artists pay €2 to send a tune, while the reviewer earns €1 for providing feedback.
Dorian believes it is harder for musicians to get noticed today.
"Technology has made it easier for people to make music - but with 20,000 tunes released on Spotify each day, how do you stand out from the crowd? Groover makes it easy for artists to promote their music, and gives influencers a simple tool to discover music easily and earn money from it."
Dorian studied on three continents before starting Groover – initially at the renowned ESSEC Business School, then UQ Business School where he and his girlfriend Alicia Petiot both completed the Master of Global Management in 2017. The program allows students to complete two master's degrees in two years, with one year studying abroad.
The couple arrived in Brisbane in June 2016 and their stay made a lasting impression. "We were 17,000km from home. My English was very poor, we had never lived outside of France before and had to learn a different way of life. During the year, I had the opportunity to learn about digital marketing and work on a real-life project to promote the Tivoli [the Brisbane music venue] while Alicia won the Dean's Honour Roll.
"I also fell in love with Australian indie music scene and discovered so many cool bands! When we left Brisbane, it was like leaving home."
While completing a short course in California, Dorian became friends with musicians Jonas Landman and Romain Palmieri who helped seed the idea behind Groover.
"After three years as chief editor of Indeflagration, I was receiving so many emails from musicians who wanted to be featured in my blog that I couldn't read them all. Meanwhile, Jonas and Romain were sending hundreds of emails to reviewers and getting no response," adds Dorian. And so, the idea for Groover was born.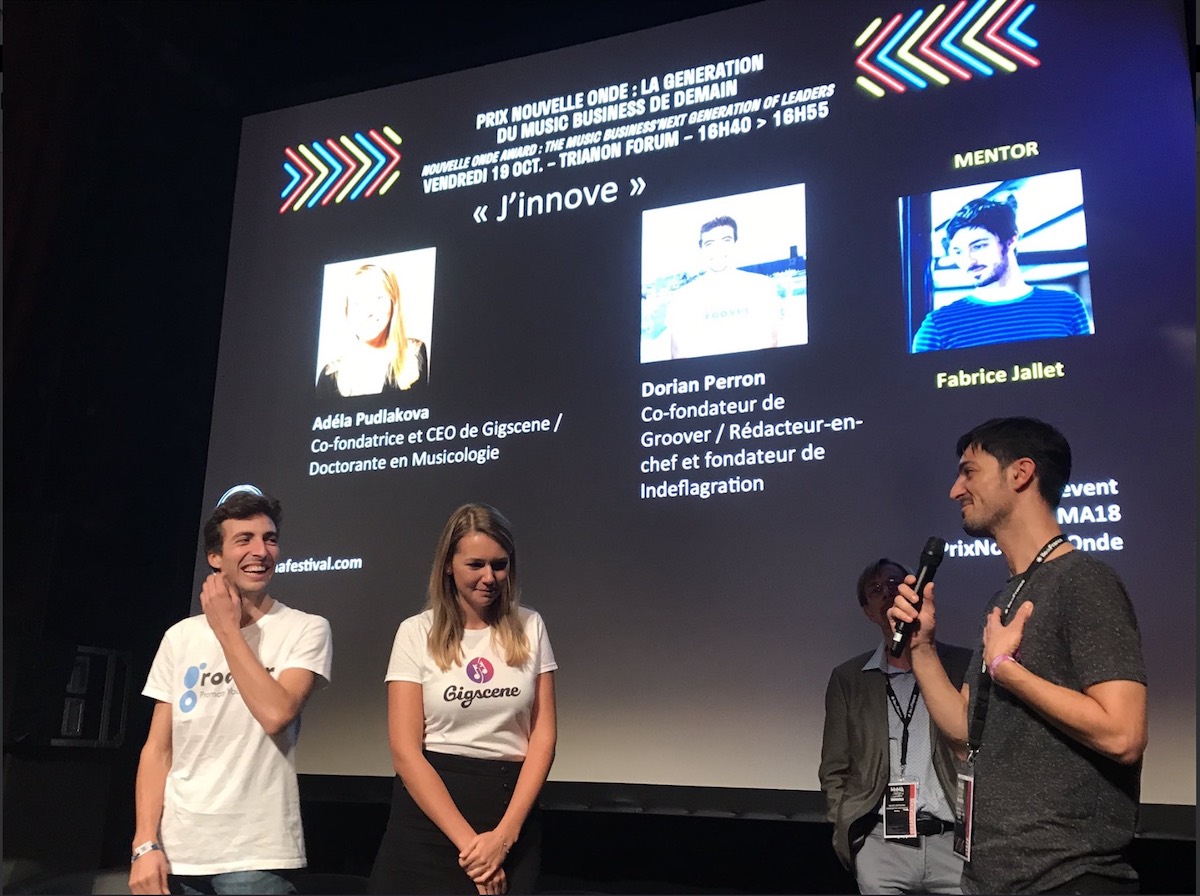 Together with a fourth member, design enthusiast Rafael Cohen, they interviewed hundreds of people in the music industry and found they had hit upon a common problem. True to the 'lean startup' approach, they then trialled the idea by using a Google forum with a PayPal button, before securing funding from private investors to develop their own site.
Groover won the Coup de Coeur prize at MaMA Invent 2018 and was one of only ten start-ups selected for the Techstars Paris '18 Acceleration Program, which includes a prize of US$120,000. The team are looking to raise more funding in 2019 to incorporate algorithms to allow personalised recommendations and extend the band of influencers outside of Europe.
"It would be great to think that in the future we could take Groover to Australia," says Dorian.
" I'd also like to bring more Australian music to Europe. One day I'd like to start a festival here with just Australian bands."
Want to combine postgraduate study and travel?