UQ Carbon Literacy Program
Understand      Reflect      Act
Why Study Carbon Literacy with UQ?
Are you interested in learning more about climate change and want to take action, but are not sure where to start? The UQ Carbon Literacy Program is for you!
UQ is the first university in Australia to launch a Carbon Literacy Program. This short accredited course will teach you the impact of everyday activities on the climate and the steps you can take to reduce emissions as an individual, a community group or an organisation. 
Lead by UQ's leading experts in business, sustainability and carbon literacy, throughout the program you will learn how to facilitate action and inspire change in others as a leader in carbon literacy. Take part in enriched debates and discussions, engage with a network of future-thinkers and leaders, and help tackle the climate crisis both individually and for your organisation.
Knowledge Leadership for a better world
Help us reach our goals
Achieve 5-15% carbon savings per person trained.
Deliver a globally significant solution to respond to climate change by sharing knowledge in an innovative way.
Create a low-carbon culture and empower people to create change.
Harness our collective intelligence and creativity to transform our societies, and build a fair, just and sustainable future.
Our Philosophy
The UQ Carbon Literacy Program is developed around five core principles:
Science-based: The program is designed around the latest academic peer-reviewed research and independent, trusted sources of information.
Peer-to-peer: Carbon Literacy works on the principle of peer-to-peer learning and encourages people to learn together, sharing knowledge and experiences along the way. The program encourages participants to work with others to create change.
Positivity: Learning will emphasise the things that can be done, as opposed to the things that cannot.
Equity and fairness: The program focuses on ways to transition to a low carbon economy in a fair and just way.
Turned to action: Participants are required to create at least two significant actions, as an individual, to reduce their own carbon footprint, and another involving other people, to reduce the collective footprint of their workplace, community or place of education.
Learning Objectives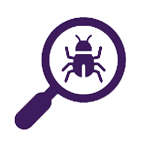 The science of climate change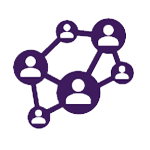 Climate-related issues of social equity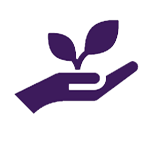 What you can do, as an individual and organisation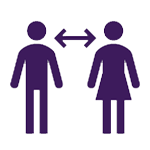 How to communicate the need for action
Your role in a sustainable future
Learning
8-hour program consisting of:
4 workshops (90 minutes each)
either online or in-person

2 hours of online self-study

Assessment & pledge
A commitment to reduce emissions at an individual and collective level, leading to a certificate.

Impact
Proven 5-15% carbon reduction per participant.
"The program is thought-provoking and includes many different ways of learning. I enjoyed meeting with peers and taking inspiration from one another to reduce our carbon emissions. I felt empowered and ready to take action."

- Lusi Ou
Master of Business, 2019
Embed Carbon Literacy into a course
If you're an academic member of staff at UQ, you can help your students become Carbon Literate by embedding the learning into your course or program.
Contact the PRME Team to enquire about how you can do this in your teaching and course content.
About Carbon Literacy
UQ is the first university in Australia to partner with the Carbon Literacy Project, a not-for-profit organisation founded in 2013 and based in the United Kingdom. Their pedagogy has been tested and pioneered in European universities and already 21,000 participants have been certified globally.