Master of Business Analytics Information Webinar 
  Tuesday 21 June 2022: 6–6.45pm AEST, Webinar via Zoom
Join us to learn how the UQ Master of Business Analytics can help you future-proof your career. The webinar will be presented by Program Leader, Dr Ida Someh. 
What to expect: 
Interactive panel featuring current students, lecturers and our Student Administration team to answer your questions
Learn how the UQ Master of Business Analytics can help you reach your career goals 
Discover the UQ difference and why you should choose this program over others
Get a taste of what it's like to study this program with an exclusive classroom taster, delivered by Dr Ida Someh. 
Classroom taster: Beyond the data: why users should come first 
Want to create compelling analytics-driven products and services plus solve complex business problems? Organisational data holds the clues. But the secret to unlocking truly meaningful insights lies in using design thinking strategies to better understand your users. 
Create global solutions for a better tomorrow
UQ's 100% online Master of Business Analytics will give you the skills and knowledge to revolutionise the way we work, live and communicate in a digital economy and address the social challenges of our time. By learning from real case studies informed by industry, you will gain a unique perspective on data bridging leadership, strategy, and business analytics. Equip yourself with the skills to understand and communicate data insights across different organisational functions.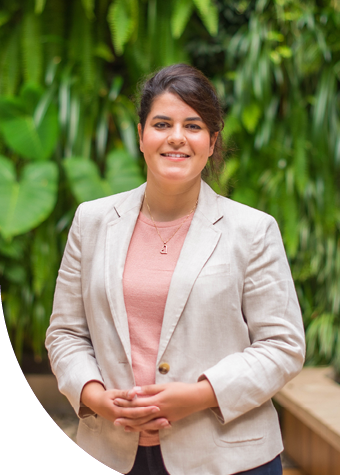 "I'm studying this course to learn how to make decisions that deliver value for my family business. I recommend it to anyone interested in business analytics. Because I know when the online discussions will be, I can plan work around my studies. The teaching staff are helpful, caring, and quickly respond to questions." -  Yongyuth Chongvilaiwan, current Master of Business Analytics student 
Looking for more inspiration?
Discover stories and teaser topics from Master of Business Analytics lecturers and students.
The unprecedented amount of data generated in society today has incentivized governments to automate citizen-facing services with algorithmic decision-making systems.

Helping your employees learn new skills and advance their existing abilities is a smart way to increase your business's potential for growth and improvement.

Each day, 300 billion emails are sent, 65 billion messages are sent on WhatsApp, and there are 5 billion searches on website search engines – 75% of which are on Google. Data is everywhere, and the amount of data has been doubling every 2 years for the last decade (stats from the World Economic Forum).
Pages
Discover more about the Master of Business Analytics