Pave your way to an MBA
Starting the UQ MBA without a degree
    Starting an MBA without a degree
With several years of management experience behind you and an eagerness to advance your skills, a Master of Business Administration (MBA) is the ideal tool to forge the career path you want. Everyone's path to an MBA can look a little different.
While some students are university veterans, others have gone directly into professional work. The UQ MBA requires you to have 4 years full-time work experience, with at least 2 of those years in a dedicated management role, and a bachelor's degree.
For applicants without a bachelor's degree, the Graduate Certificate in Business Administration is one way to connect the gap between practical and theoretical knowledge to start your MBA journey.
    Transition into the MBA without a degree
The graduate certificate is valued as a stepping stone by emerging MBA students ready to use their years of managerial experience to their advantage and gain all the benefits of the MBA.
To start the graduate certificate program without a bachelor's degree, you'll need 7 years of full-time equivalent work experience with 3 of those years in a dedicated management role. If you're eligible for the MBA program and find your circumstances change along the way, the graduate certificate also gives MBA students an early exit option.
    Bridge experience and expertise
With 35 years working for the Queensland Government, Peter Noyes saw the graduate certificate as the perfect way to reintroduce himself to study and leverage his work experience to transition to the MBA program.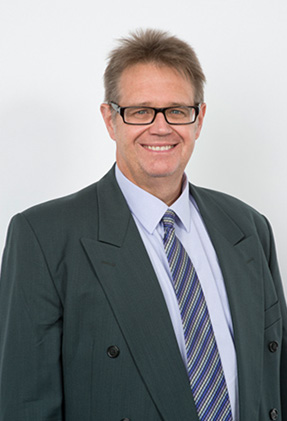 "I was a late starter to formal university-level education, and having not studied for two decades, it gave me time to develop good study habits and standards as I moved through the MBA," he says.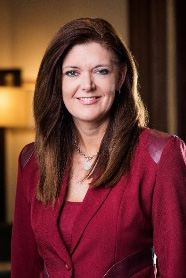 "Before starting my MBA journey, I'd held management and executive positions for many years which gave me a great deal of work experience to underpin my formal studies."
 Similarly, Alison Smith had entered the workforce directly out of high school with a traditional cadetship and gained 26 years of experience working in journalism, the state government and corporate affairs.
"I realised I needed to actively enhance my learning with a formal degree to prepare me for the new tier of leadership roles into the future."
"The program took me on a steep learning journey and quickly exposed me to new areas of study," Alison says. "It taught me all the things I didn't already know and filled in the gaps necessary to become a better leader."
    Shape lifelong connections and learning
Peter and Alison found that entering the MBA through a graduate certificate created earlier opportunities to expand their network, as both graduate certificate and MBA students complete the same courses at the same time. By studying with the MBA cohort, graduate certificate students also have access to the same exclusive networking opportunities, events and lifelong access to a dedicated team of career experts. 
"The people I met and relationships I formed early on were invaluable and have endured since the end of the MBA program," Peter says. "I took away a lot from discussing what we'd learned together, as well as working alongside them throughout the program."
"It was great to collaborate with other students and network with MBA alumni," Alison agrees.
    Gain skills to add new value
By the time she transitioned from the graduate certificate into the MBA, Alison had landed a new position leading corporate affairs for the Star Entertainment Group in Queensland. Once she'd completed the program, the then-CEO promoted Alison to be the national head of corporate affairs.  
"He recognised my determination in balancing a full-time job with part-time study and the versatile skillset the MBA gave me to lead key projects," she says.
"Within 5 years of graduating, I became the CEO of the Local Government Association of Queensland, the peak body for all 77 councils across the state."
Peter was looking for practical opportunities to apply what he'd learned during the graduate certificate and MBA in his current workplace.
"Many of my MBA colleagues undertook the program to pursue career advancement," he recognises. "For me, it wasn't so much about a change in career, but rather being able to use my new knowledge and expertise to improve the organisation I work for."