How to choose the best MBA for you
So, you're ready to take your business leadership skills to the next level by enrolling in a Master of Business Administration (MBA). Congratulations! With so many different programs to choose from, it's only natural you might have some questions. 
To help you choose the best MBA program for you, we've asked our students and alumni why they chose The University of Queensland (UQ) MBA to help guide you with their real experiences.
Here are 5 of the most important things to consider:
1. Is the MBA flexible to suit your lifestyle and other priorities?
With the right MBA program, you don't have to choose between your education, career or personal priorities. More and more, innovative programs allow you to effectively balance various commitments while preparing to boost your career outcomes through study.
The UQ MBA program is structured with 3 different study modes so you can:
accelerate your studies with intensive courses and complete your MBA in just 1 year
streamline your studies in 2 years to balance work commitments
adjust your study pathway with flexible study options as your priorities change.
An advantage that separates the UQ MBA program from similar programs is that you'll also have the choice of attending classes in the morning, evening, on the weekend or via 1-week intensive classes.
The UQ MBA is taught at our convenient Brisbane city location, right in the heart of the CBD. You can choose whether you study in-person, online via our live lectures and classes, or a mixture of both, depending on your schedule and priorities.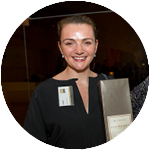 Steffi Andruchiw, MBA alum, says,
"As I already worked full time, I chose to study part-time and unexpectedly had my first child during the second year of my MBA studies. However, the practical scheduling of subjects worked really well with my full-time role, travel and family commitments."
Learn how other UQ MBA students fit study into their lives with our flexible program.
2. Will future employers recognise and value my qualification?
To stand out to future employers, it's important the MBA program and university you choose have a strong global reputation.
Ranked in the world's top 50, The University of Queensland is one of Australia's leading research and teaching institutions. We are also ranked #1 in Queensland for business and management (QS World University Rankings 2022).
Recognised as one of the best MBA programs nationally and internationally, the UQ MBA is ranked #1 worldwide for student quality and #1 in Australia (The Economist, 2022).
UQ's esteemed reputation was one of the reasons Joe Bryant, who launched his own business, Aeromech, in 2019, chose to enrol in the UQ MBA program.
"The University of Queensland has such a great reputation nationally and internationally," he says.
"It is one of the top 8 universities in Australia and is known throughout the entire world for its excellence in research. I understand how important it is to have an MBA from a reputable university that employers recognise."
3. What are the networking opportunities in the program?
No matter what your goal is, forming valuable connections is instrumental to the success of students. The UQ MBA allows you to build a global network by connecting you with a renowned cohort, world-class academics, industry events and career support team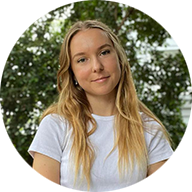 Now the Chief Information Officer of Happy Paws Happy Hearts Foundation, Kate Green chose the UQ MBA to embrace face-to-face learning and create valuable connections. She says,
"The MBA facilitates so many opportunities to network and get to know a diverse group of people. I gained as much value from the people I studied with, the ongoing relationship with lecturers and the alumni network as I did from learning the course materials."
4. How will it develop my leadership skills?
Your chosen program should empower you to lead initiatives with confidence and advance your career the way you want to. By strengthening the diverse technical expertise each student possesses, the UQ MBA will challenge the way you think and act as a strategic leader. In doing so, you will build effective leadership styles across teams, organisations and industries.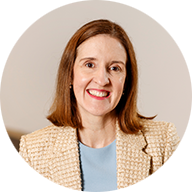 Katrina King, UQ MBA alum and Co-Chair Independent Experts Group of Financial Services Council, says:
"While my law and commerce degrees gave me fantastic technical skills, I was eager to develop more strategic leadership skills. My technical knowledge combined with what I learned during the UQ MBA means that now, I can lead a team of experts to get even better outcomes. The MBA gave me the tools to analyse and solve problems as well as the ability to articulate solutions in a compelling way for boards or executive groups."
5. Will it help me achieve my career goals?
Before enrolling in an MBA, you'll want some reassurance about whether you'll actually see a return on your investment after graduation.
Whether your goal is to accelerate your career, pursue new industries or start your own business, the UQ team is as committed to your success as you are, and this shows in UQ's graduate results.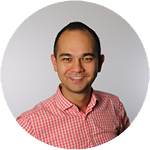 Tim Kuusik, UQ MBA alum and Executive at Arq Group, discovered a return on his investment in the program, even while he was still studying.
"I knew my UQ MBA was going to open doors. I didn't realise it would happen so soon. I would never have even been shortlisted for [my] role if I wasn't studying my MBA, but I got the job," he says. "Even though I hadn't yet graduated, I had already developed the skills and the confidence to step up to a general management position. That was a pivotal moment for me."
Learn more about how to choose the best MBA program to help you achieve your career goals in part 2 of this series.
When contemplating an MBA, it's important to remember an MBA is an investment in your future that will elevate your career to the next level. Make sure you take the time you need to weigh up your options, consider what you want to achieve and determine the best next move for you.
Learn why the UQ MBA is the best program to transform your career.