#1 MBA in QLD | Top 50 worldwide | #1 MBA in the world for student quality
*The Economist 2021 international ranking
Top reasons to study a Master of Business Administration at UQ
MBA webinar recording
View the recent webinar session with UQ Master of Business Administration Director, Dr Nicole Hartley, as she answers all your questions about our MBA program.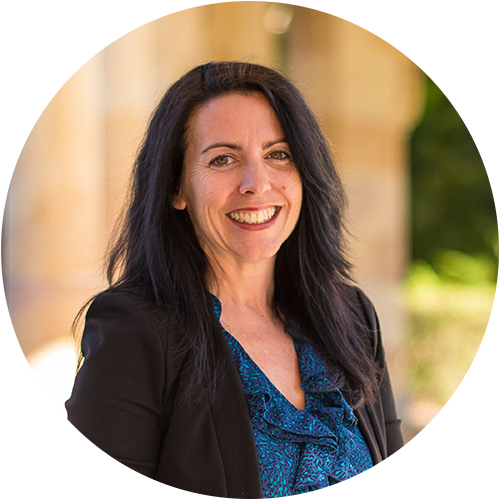 "Our MBA will broaden your critical thinking, creativity and agility to respond to an ever-changing business landscape. It will help you rise to the unexpected with nimbleness to pivot and lead the business when it needs it most."
 - Dr Nicole Hartley, UQ MBA Director and Associate Professor in Marketing
MBA scholarships available
We know times are challenging in today's uncertain economic climate, but that's why there's never been a better time to invest in yourself now to future-proof your tomorrow. There are several ways to make your MBA degree more attainable:
UQ offers a wide range of scholarships including scholarships specifically for MBA students.
The Australian Government provides low-interest or no-interest FEE-HELP loans for eligible Australian citizens to cover all or part of your tuition fees.
The flexibility to study at your own pace
Family. Work. Study. With our flexible MBA program, you can juggle it all without dropping the ball. Your studies will adapt to your schedule with morning, weekend and evening MBA classes, one-week intensives, summer classes, online classes and more.

The passionate people teaching you
Our engaging and award-winning lecturers work directly with industry, setting the pace and shaping the leaders of tomorrow. No matter what challenges the world faces, our MBA program teachers have the knowledge and networks to find the best business solutions.
The potential you'll discover in yourself
Your MBA degree will equip you with the skills and confidence to lead change, innovate during challenging times and tap into a globally connected network. You'll acquire the critical thinking, creativity and leadership agility needed to navigate an ever-changing business landscape full of unforeseeable challenges.
The inspiring peers learning with you
You'll form lifelong connections with a diverse range of peers during your MBA courses, including our exceptional class of 2021. Our students come from a wide range of industries, but they all bring a unique perspective and professional experience to the classroom. That's part of why we have the #1 MBA in the world for student quality.
Accelerated
Complete your accelerated Master of Business Administration in 12 months by studying full-time in intensive blocks. International students must choose this option.
Streamlined
Complete your MBA program alongside your work over 24 months with morning, evening or weekend classes and one-week intensive options.
 
Customised flexibility 
Complete the MBA degree at your own pace over up to 7 years. Study on weekdays or weekends and attend our short intensive options when it suits you.
MBA program structure
The UQ MBA includes 12 courses. Your final course will be a client-facing capstone project designed to prepare you for industry or entrepreneurial success.
Graduates of the Australian Institute of Company Directors' course can get course credit for the UQ MBA program.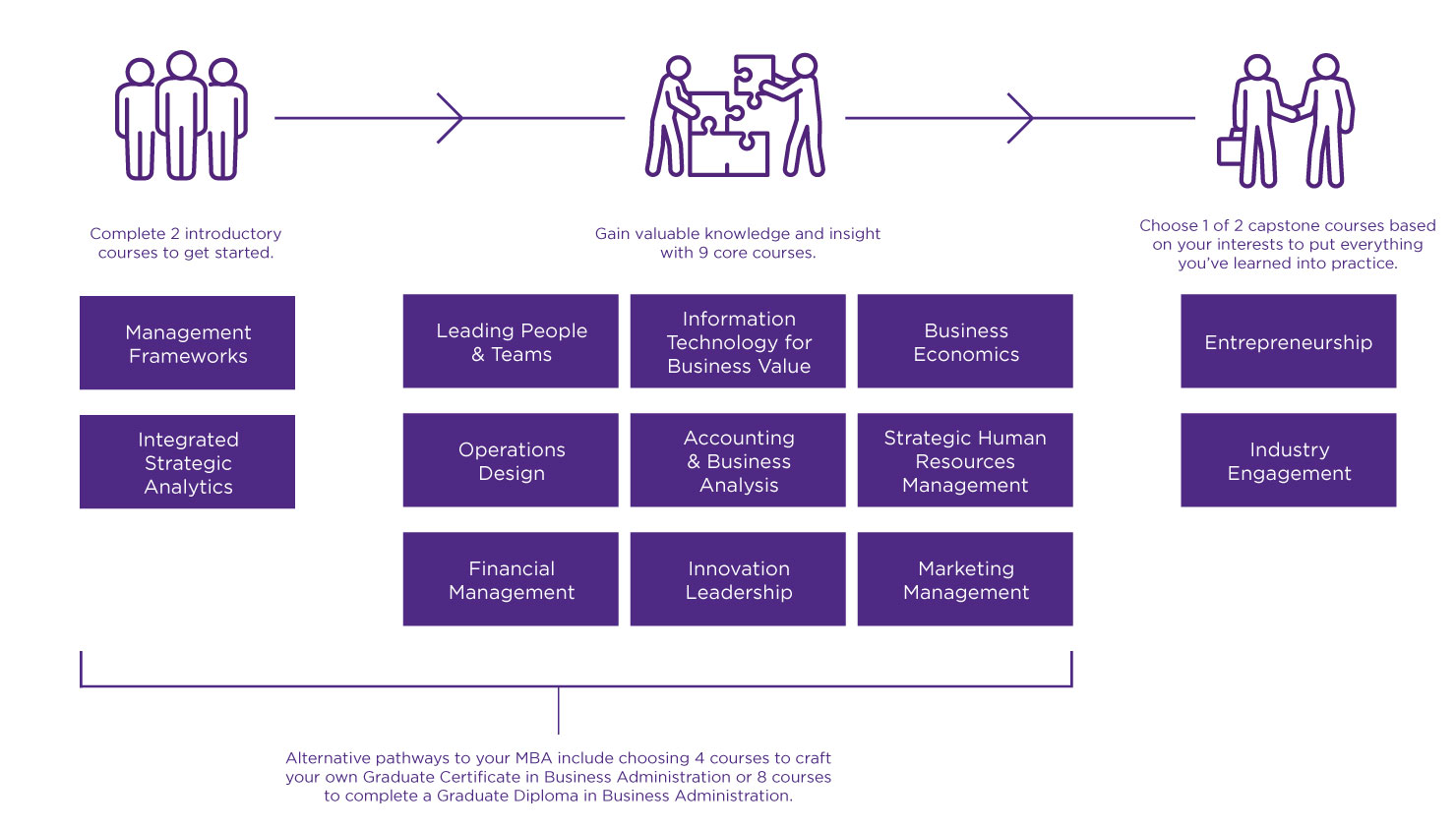 Capstone projects
Focus in on your area of passion and put what you've learnt to work for a real client or in your own entrepreneurial endeavour.

Learn more about capstone projects.
Entrepreneurship Capstone
Learn best-practice processes to increase the success, sustainability and scalability of a new venture, startup or idea.
Industry Engagement Capstone
Work in teams to design and execute a strategic project for an industry partner in the corporate, not-for-profit or startup sector.
MBA success stories
Discover their stories to inspire your own.
Leading with purpose is a term that is often thrown around, but it's one Tim Kuusik personally embodies. He started a UQ MBA to change career direction, but now the 34-year-old is laser-focused on creating social impact and transforming everything he touches for the better – from the performing arts industry to communication in bushfire zones.

Kellie Davis joined the Royal Australian Air Force in 2008 as an Air Combat Officer (ACO) and spent most of her career as mission crew at 2SQN on the E7-A Wedgetail. After 10 years of military service, she was ready for a new challenge.

Many professionals fall into the trap of progressing down a career path that starts to dictate its own trajectory – where they become a passive participant rather than an active shaper of their own professional destiny. This is exactly how Jane Lewin felt as a young lawyer – until she claimed back ownership of her path by taking a more mindful approach to focus on what she wanted to achieve.
Pages
How to apply and entry requirements
The program code for the Master of Business Administration is 5430.
Are you a UQ MBA alumnus?
Join your UQ MBA alumni community and see what benefits you have access to by visiting our UQ MBA Alumni page.