Are you an aspiring business leader? Deepen your knowledge of the latest business practices and prepare yourself to become a leader of the future in the globally connected marketplace.
At UQ Business School, we expect our students to share our passion for business leadership. As a graduate of the Master of Business, you will leave equipped with the tools and specialist knowledge needed to operate in the highly complex, connected and changing business environments of the 21st century.
As a leading global institution, we're renowned for our cutting-edge research, close links with industry and quality of our academic staff. The Master of Business program provides comprehensive training in business fundamentals, including analysis and decision-making, and professional communication.
Feel supported throughout your degree knowing that UQ Business School is home to some of the most innovative educators in Australia. They are bound to challenge you thinking and ensure you stay ahead of the game. Our courses reflect the world right now and address constantly evolving issues in areas like sustainability, innovation, entrepreneurship and new technologies.
Program Specialisations
You can study up to two program specialisations, or undertake a research stream.
Law for Business
Available from 2023. Details coming soon
Career Outcomes
The Master of Business is a prestigious qualification that is well recognised by organisations worldwide. Our graduates have been sought after in the public, private and not-for-profit sectors in a range of business environments.
As a graduate you can expect to find employment in a range of fields that are largely specific dependent on your chosen field of study. 
Other graduates of the Master of Business have furthered their research ambitions and proceeded to enrol in a Master of Philosophy (PhD) program, where they continue to develop their research skills and make significant contributions to knowledge.
As a UQ student, you have access to a range of services to prepare for a successful career:
BEL Careers and Employability – assists students with accessing career opportunities and managing their careers. SET programs give students an edge by helping build industry experience and develop lifelong employability skills. Contact their team of employability specialists to set and achieve your career goals.
Networking events – these events help students establish connections with industry professionals.
UQ Careers Fair - an annual university wide event for students to meet with over 130 potential employers to source information on career opportunities.
Global Experiences Expo - discover how UQ provides students with opportunities to study overseas, or get support to work, learn or volunteer on a short trip.
Want to develop your business leadership skills with QLD's #1 MBA?
The Master of Business will give you the confidence, knowledge and skills to jump-start or advance your career in business, particularly if you have an undergraduate degree in a field other than business. However, the Master of Business Administration is for professionals with at least two years full-time work experience in a dedicated supervisory or management role who want to develop the business leadership skills and confidence to change industries, progress to the next level or start your own business. 
What do our students say?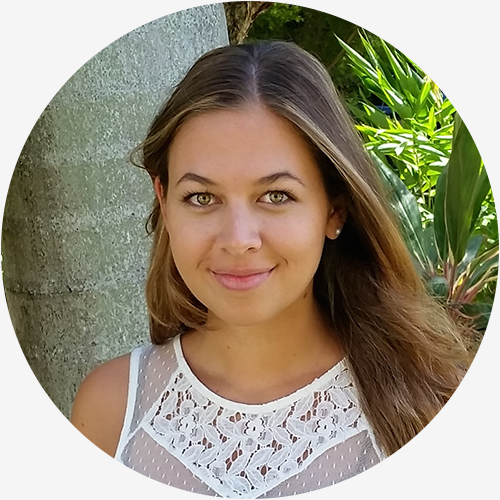 "The practical experiences and lecturers were the best things about the Master of Business. The program content strikes a good balance between key business theories and real-world business practice. Most of my assignments involved developing business plans, marketing and commercialisation strategies for non-profit organisations, startups and even our own ventures."
Alexandra Jorassay
Master of Business
Are you a current student?
We have a wide range of information, resources and programs available to our current students to enhance their experience at the Business School and support them in their studies.