If you're thinking about what's next for you professionally, you might be wondering how an MBA could transform your career and if it's worth the financial investment.
Is an MBA worth it? When we asked our graduates* how their UQ MBA degree helped them achieve their career and professional goals, they said it:
primed them for leadership positions and in their chosen career
gave them the confidence to back themselves in a business venture
equipped them with the tools to pivot their career in a new direction
offered them opportunities for quicker career advancement
developed their professional network
prepared them to work in culturally diverse organisations
increased their earning potential.
But there's more than one path to career success and fulfilment. So what's your career goal? Here's how our graduates leveraged the UQ MBA to achieve theirs.
Career goals your UQ MBA degree will help you achieve 
1. Change careers.
A common reason many students enrol in a Master of Business Administration program is that they're hoping to switch careers. After completing the UQ MBA degree, 100% of surveyed graduates looking for a new role secured one within 3 months (UQ MBA cohort of 2020).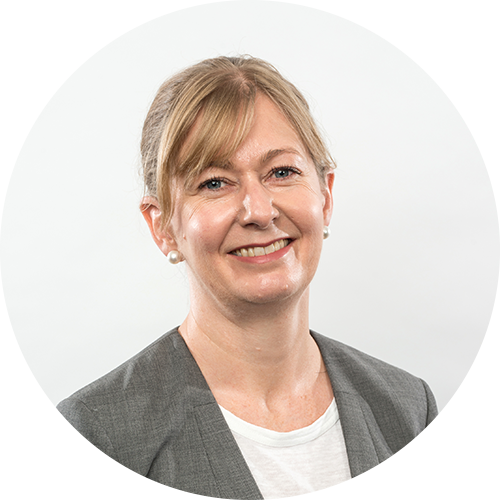 One such graduate was Lisa Coffey. "One of the main reasons I undertook the MBA was to assist in a career change", she says. "The MBA Careers and Professional Development team has been fantastic in providing ideas and contacts and assisting me to narrow down the options and focus on what it is I want to do next." Now, Lisa has successfully transitioned from government work to a consultancy career.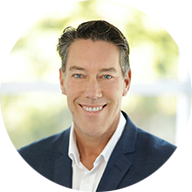 Current UQ MBA student Doug Sheridan hopes to gain new skills that will help him move out of the defence force. "Transitioning out of Defence can impact your sense of identity, professional self-confidence, and mental and physical health", he says. "The UQ MBA gives me the opportunity to revitalise myself by developing new skills to launch a career in business by gaining a strong foundation in leadership and management."
Read how Suzanne used the UQ MBA to transition careers. 
2. Enjoy an increase in salary.
UQ MBA graduates earn on average $60K more than MBA graduates from other Australian programs (Payscale 2022 and 2020 UQ MBA graduate data). These are some of the common high-paying MBA graduate jobs you could end up in with estimated salaries if you work in Australia.
CEO ($200K)
Director of Operation ($215K)
CFO ($159K)
Marketing Director ($171K)
COO ($156K)
3. Gain the strategy and leadership skills to advance a technical career.
No matter what industry you work in, an MBA qualification from UQ can help you develop the business strategy and leadership skills you need to take the next step.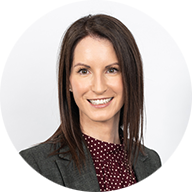 Claire Johnston works as the Principal Health Advisor at Mott MacDonald. She says, "When you reach a management level in healthcare, having business acumen is now just as important as your clinical foundation. During the pandemic, healthcare leadership gaps have become more evident as we are required to manage budgets and KPI assessments and plan strategically for growth. If ever there was a time for a healthcare professional to do an MBA, it's now, and the UQ MBA was the right fit for me."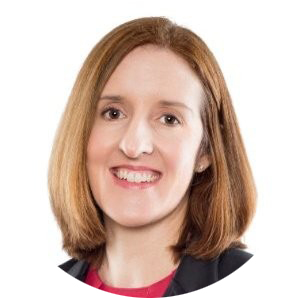 As the General Manager – Capitol Solutions at QIC, Katrina King agrees the MBA gives technical professionals the skills to move up the ladder. "While my law and commerce degrees gave me fantastic technical skills, I was eager to develop more strategic leadership skills", she says. "My technical knowledge combined with what I learned during the UQ MBA means that now, I can lead a team of experts to get even better outcomes. The MBA gave me the tools to analyse and solve problems as well as the ability to articulate solutions in a compelling way for boards or executive groups."
No matter where your career takes you, these skills will be invaluable as you navigate a forever evolving business landscape.
4. Land a C-Suite role.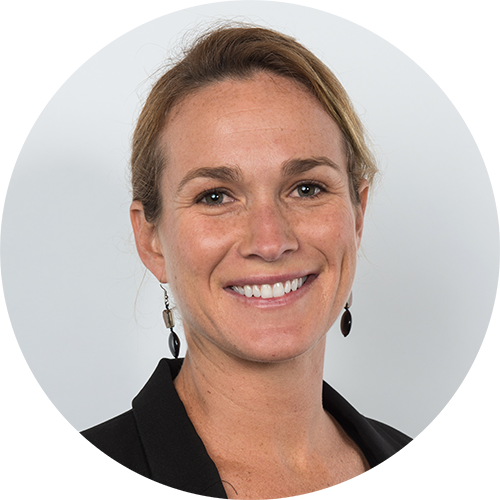 After experiencing the negative impacts of resource mining on local communities first-hand, Kate Bennett enrolled in the UQ MBA degree. "I realised that to make a difference, you have to speak the language of the people making decisions. The UQ MBA gave me the game-changing confidence and skills to communicate with other C-suite executives," she says. Now, she works as Manager, Sustainable Business Strategy at Aurecon, Senior Sustainability Advisor at Senex Energy Limited, Chief Impact Advisor at EarthTech and is the Founding Facilitator of Ultimate Contribution.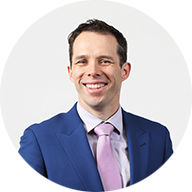 Michael Griffin reveals he drew on his MBA learnings constantly while overseeing the day-to-day operational functions of Cubiko in his role as Chief Operating Officer. "A UQ MBA helps you to be able to speak the C-suite language with other executives," he says. "You gain a general awareness of every facet of a business, from human resources and finance to marketing and information technology and a newfound ability to communicate strategies with everyone else at the C-suite and board level."
5. Launch a consulting career.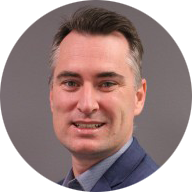 Many UQ MBA graduates use their qualifications to start a new career as a consultant. This was the case for Chris Hewitt. "The UQ MBA helped me pivot from law to an exciting new career as a business management and innovation consultant, where I use what I learned during the MBA every day," Chris says.
6. Start your own business.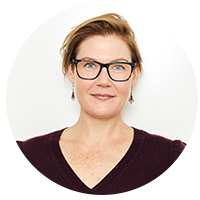 Jessie Sadler is the Founder and Designer at an inclusive and adaptive fashion brand Christina Stephens, which recently became available on the global online marketplace, The Iconic. She says, "The UQ MBA gives you contacts and confidence. It gives you a great framework and the means to help your ideas come to fruition. Even if you don't know the answer to a problem yourself, you learn how to find the right people and get the right answers".
Read more of Jessie's startup story.
Quipmo founder Chris Evans agrees. "My career definitely changed after I completed my MBA – which was when I started thinking about establishing a business. Being around smart and motivated people in my cohort gave me the confidence to validate my ideas and to set something up." His peer-to-peer marketplace renting surf, bike and snow equipment has gone on to win several awards, including Austrade's Going Global Award at HYPE UQ SPIN Global Sportstech Accelerator in 2019 and Startup News' 'Most Admired Startup of the year' in 2020.

7. Fast track your impact and increase your opportunities.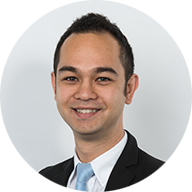 Tim Kuusik enrolled in the UQ MBA because he wanted to transition out of consulting. He achieved this goal while still studying. "I knew my UQ MBA was going to open doors – I didn't realise it would happen so soon", he says. "I would never have even been shortlisted for the role of Arq Group Director if I wasn't studying my MBA, but I got the job. Even though I hadn't yet graduated, I had already developed the skills and the confidence to step up to a general management position. That was a pivotal moment for me."
Find out more about Tim's story.
8. Increase your skills and confidence in your current role.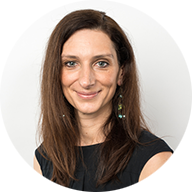 An MBA qualification can also give you the skills to perform better in your current position. As Kate Green says, "Completing the UQ MBA gave me added confidence in decisions I make in my current job because it increased my tool kit and expanded my dreams of what I might do next. While studying the UQ MBA, I was able to apply what I learned in each course almost every week to my real-life situation at work with confidence."
9. Get a board position.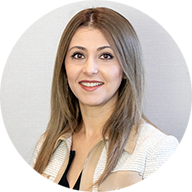 Many ambitious professionals see an MBA as a stepping stone to their first board position, where they can develop new skills and networks and have the opportunity to 'give back'. For example, Dr Tina Janamian says she gained the leadership and strategy skills she needed to navigate a boardroom and lead organisation through her UQ MBA training. "I had knowledge in primary healthcare, but I needed more business acumen in terms of strategy, governance, finance and leadership," she says.

"It's satisfying to be able to work effectively with health services, care providers, peak body organisations and key stakeholders to use research and evidence to inform policy and practice – ultimately helping to improve healthcare and patient experience and outcomes.

"Having a fundamental understanding of governance and strategy – key skills you gain in an MBA – is really important to be able to achieve that."

As part of your UQ MBA studies, you'll:
learn future-focused skills from passionate, engaging lecturers who are leaders in their fields
work on real industry projects to develop in-demand business skills and make new connections
gain lifelong access to one-on-one support and guidance from our dedicated MBA Careers and Professional Development Team + access to exclusive career events, programs and resources
connect with a diverse range of experienced peers who have an average of 13 years of professional experience and 6 years of management experience
join a cohort of over 4000 UQ MBA alumni who share your ambition and want you to succeed
expand your professional networks overseas by studying a semester abroad with one of our international partners (like Harvard Business School).
Ready to advance your career? Invest in your future with the MBA that pays for itself.