Make the most of your UQ MBA study experience with the events, experiences, opportunities
and support resources available to you.
Our highly successful Social Economic Engagement Program (SEEP) was developed especially for MBA students and offers the chance to put classroom learning into practice and make a lasting difference.
You'll have the opportunity to attend our exclusive MBA events to network with other MBA students and alumni and hear in-depth views from industry speakers on trending issues.
Stay connected to the UQ MBA community and learn about upcoming events and opportunities by joining the UQ MBA LinkedIn group.
Access a range of support resources and services throughout your studies to maintain physical health and mental wellbeing. 
Our dedicated Career Consultants will work alongside you to ensure you fulfil your career goals by delivering a wide range of support, guidance and useful resources. View our exceptional class of 2022 graduating cohort who you can network with as an MBA student.
Want to learn what drives growth in different world economies and how cultural and political systems affect business? The UQ MBA Global Immersion Tours provide you with a unique learning experience and memories to last a lifetime. Claire Cunningham shares the firsthand insights she gained during her trip as part of MBA Global Immersion Tour program.
MBA student clubs
Enrich your study experience, make friends and develop essential business skills by joining a student club based on your interests. Student clubs include, MBA Social Club, MBA Consulting Club, MBA Entrepreneurship Club, Toastmasters Club and MBA Transformational Design Leadership Club. Email the MBA team to find out more information.
The annual MBA Awards recognise and celebrate the achievements of the graduating MBA class and bring their talents and skills to the attention of potential employers.
MBA Program structure
To complete the UQ MBA, you'll study 12 courses, including one of three capstone projects designed to prepare you for industry success.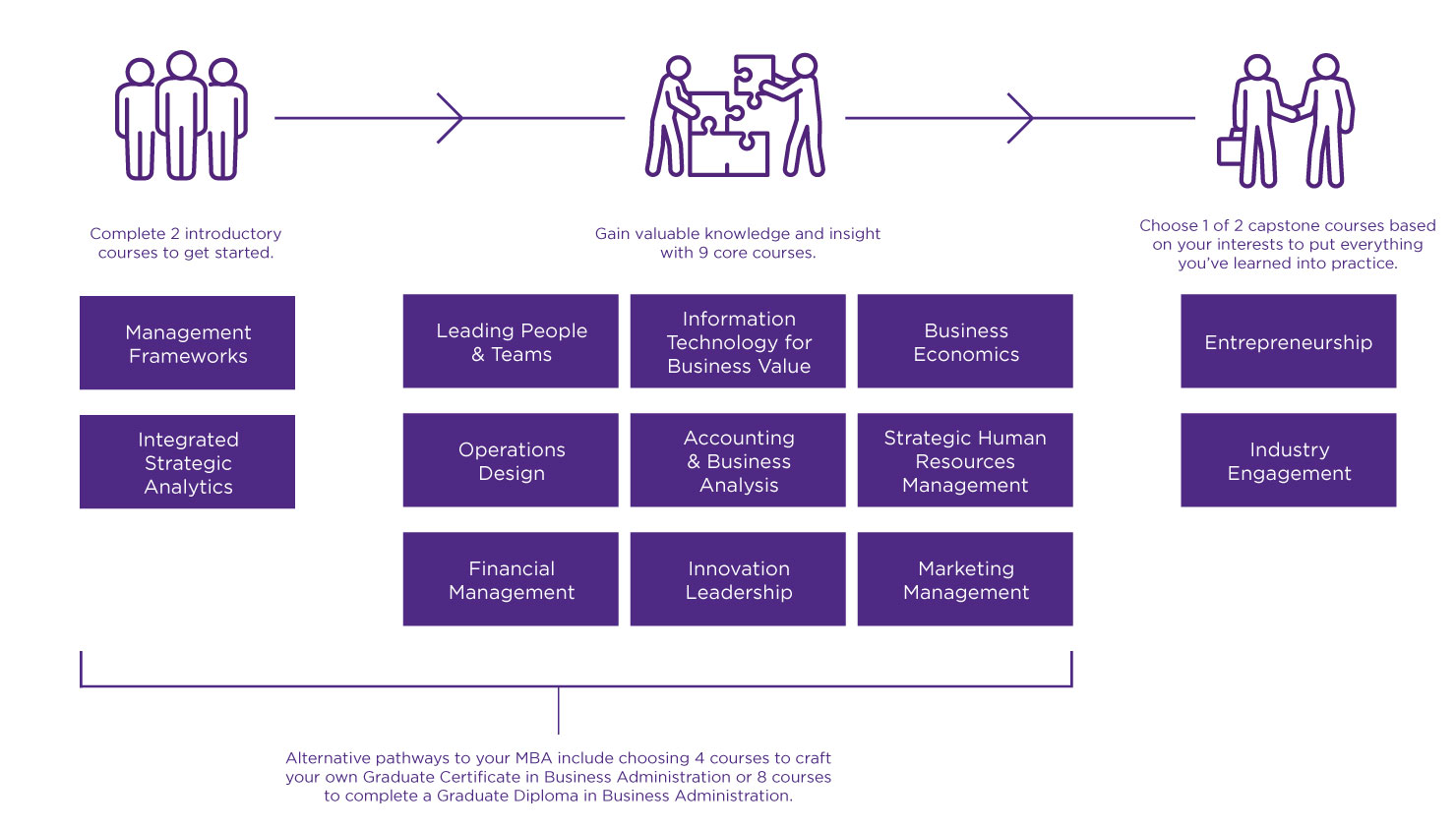 Towards the end of your program, you'll put everything you've learned during your MBA into practice by completing a capstone project. Whether you choose to work with industry clients or develop your own entrepreneurial venture, the capstone project component of the MBA will equip you will practical experience making and leading real-life business decisions.
Industry Engagement Capstone
Work in teams to design and execute a strategic project for an industry partner from the corporate, not-for-profit, and startup sectors.
Short-term global experiences
UQ Abroad offers short-term (two-to-five week) optional international study opportunities to MBA students. Study at an international partner institution and receive credit towards your MBA.
The ISM Summer School is essential for anyone interested in any industry who are tasked with problem-solving and are looking for or new and rigorous approaches to finding solutions.
Soochow University International Summer Session provides more than extension studies, but also exposure to young talents worldwide and lifelong friendships.
The Strategic Innovation & Entrepreneurship in LATM with EGADE Business School, Tecnologico de Monterrey provides a framework and guide based on Latin American successful companies.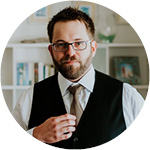 Participating in the Harvard Summer School was a fantastic experience and a once in a lifetime opportunity, so my advice to other UQ MBA students is to make the most of the opportunities available to you as a UQ student and sign up.
- Philip Teuwen
Still have questions?
Our friendly MBA Team is available 9.00am - 5.00pm Monday to Friday to answer any questions you might have.