How to gain
industry experience
with MBA
capstone projects 
How to gain industry experience
with MBA capstone projects 
If you're considering studying a Master of Business Administration (MBA), it's likely you're hoping to increase your understanding of business fundamentals while also expanding your network and gaining real industry experience. While there will be many opportunities to do this during your UQ MBA, the capstone project you'll complete will solidify everything you've learned and prepare you to take the next step.
What is an MBA capstone project and how can it help you gain business experience?
The UQ MBA allows students to work with real industry clients on solutions to their challenges or explore their own entrepreneurial project. Over 13 weeks, you'll have the chance to put everything you've learned during your studies into practice with your choice of 1 of 2 capstone courses: Entrepreneurship or Industry Engagement. Whichever capstone project you choose, you'll gain practical experience leading real-life business decisions.
Entrepreneurship capstone
Entrepreneurship is about more than startups. While you can work with and for startups as part of this project, entrepreneurship happens in all sorts of organisations. If you have a corporate innovation or a service or product development idea, entrepreneurship and innovation skills can help it grow.
As part of this capstone project, you could work on your own business idea, alongside a startup, a small to medium enterprise or a large organisation. You will learn how to interrogate and explore a new business venture at its inception. You will also learn best practice processes to increase the success of a new venture, startup or idea.
Graduate case study: Siobhan Coster (2021)
"I chose this capstone because I really wanted to develop my entrepreneurial skills. That's the direction I wanted to go with my career, and I had a business idea that I wanted to test. As part of the course, you learn how to apply entrepreneurial theory to validate, build, grow and scale businesses. I was particularly interested in innovation and how to apply that to my future career.
"The team present you with a few different companies you're able to work with on your project and at the time I did my capstone, one of these companies was CSIRO. As a result, I put my own idea on the backburner and eagerly threw myself into exploring the opportunity CSIRO presented us with.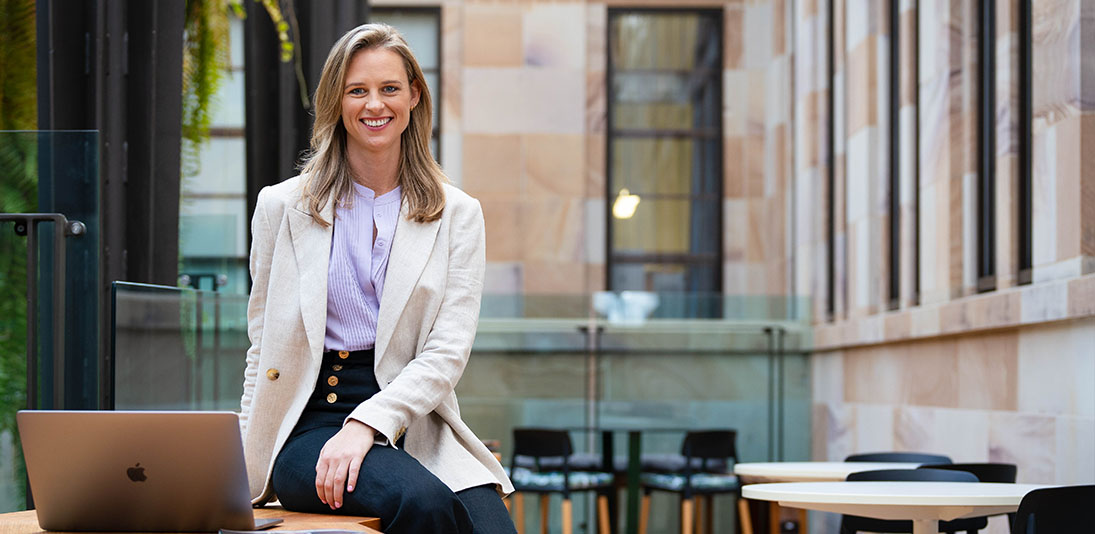 "During this project, I worked with CSIRO and 2 other students to investigate how we could identify commercialisation opportunities for this amazing technology CSIRO have called precision fermentation. We came up with a food technology startup, which uses this technology to sustainably make crucial nutrients from yeast, starting with lactoferrin – an immunity-boosting nutrient found in breast milk.
"Since graduating, I have continued to work on the startup with CSIRO as a Venture Builder and am on a mission to make crucial nutrients, such as lactoferrin, more accessible."
Learn more about Siobhan's MBA story.
Graduate case study: Jan Bodnaruk (2021)
"I chose to complete the entrepreneurship capstone and focus my learning on starting my own engineering company, which had been my goal from the beginning of the program.
"Over 13–14 weeks, I was able to identify what my clients wanted, what problems they wanted to solve, and how I could implement solutions to those problems.
"I had particularly great mentorship from the professor who was able to guide me through the whole process.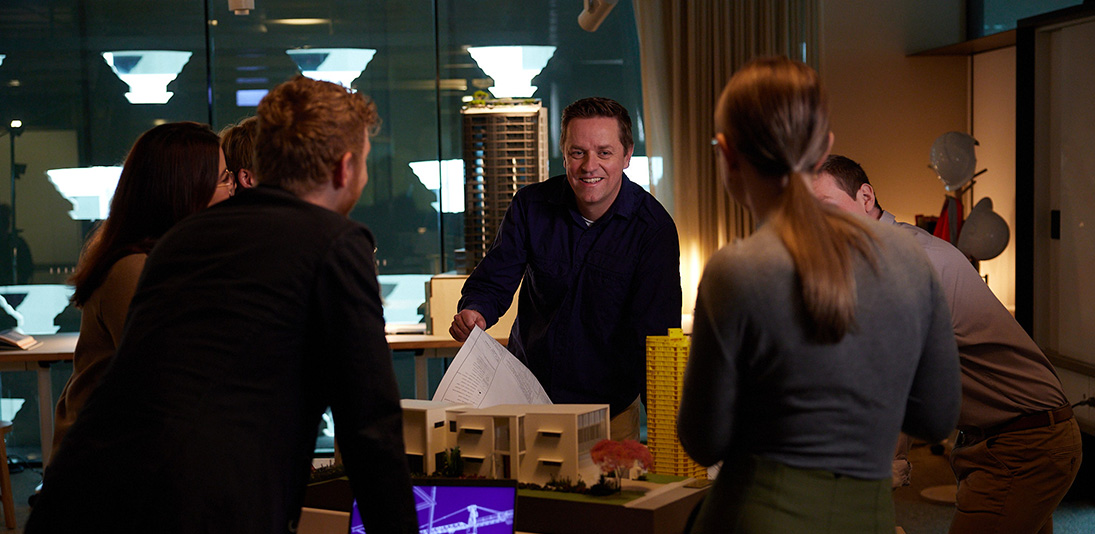 "The capstone was assessed based on our understanding of what we needed to do to make sure our business would be viable and successful. For the purposes of the assessment, it didn't matter if the business would be successful in 10 years' time, it was more about making sure we understood the process of researching whether our idea and ventures were really something the market needs and whether there were clients for it.
"I was able to use all the learnings from the MBA but particularly this capstone project to start my own company, BB Civil, two weeks after graduating."
Learn more about Jan's MBA story.
Who you'll learn from: Cameron Turner
Cameron Turner is an Entrepreneur in Residence and Industry Professor at UQ Business School. He has founded 4 startups commercialising world-first innovations. He has over 30 years of experience researching problems, developing solutions and transforming ideas into sustainable competitive advantage.
Get a taste of what it's like to complete the Entrepreneurship Capstone Project.
Practical skills you'll gain from the entrepreneurship capstone course
Innovation
Ideation
Creativity
Research discovery
Customer discovery
Lean start-up and agile tools
Industry Engagement Capstone
During the Industry Engagement Capstone, you'll work in high performing teams to interrogate and research a strategic business problem for an industry partner from the corporate, not-for-profit, government or startup sectors. As a team, you will become sector experts as you work with your client to examine and explore strategic recommendations that respond to wicked problems. If you're looking to gain exposure to working in dynamic team environments, engaging in high level strategic problem solving and gaining experience working with clients from a broad range of industries, this is the capstone for you. It is also a good option if you're thinking about moving into consulting.
Who you'll learn from: Associate Professor Nicole Hartley
Associate Professor Nicole Hartley is the Director of UQ's MBA program. She works closely with companies particularly those in the healthcare, technology start-up and social enterprise sectors. Here, she provides marketing and stakeholder engagement expertise to help advance the adoption of technology-based service interventions nationally and globally. She also speaks regularly on leadership skills and capability, particularly leadership qualities that address current business dynamics.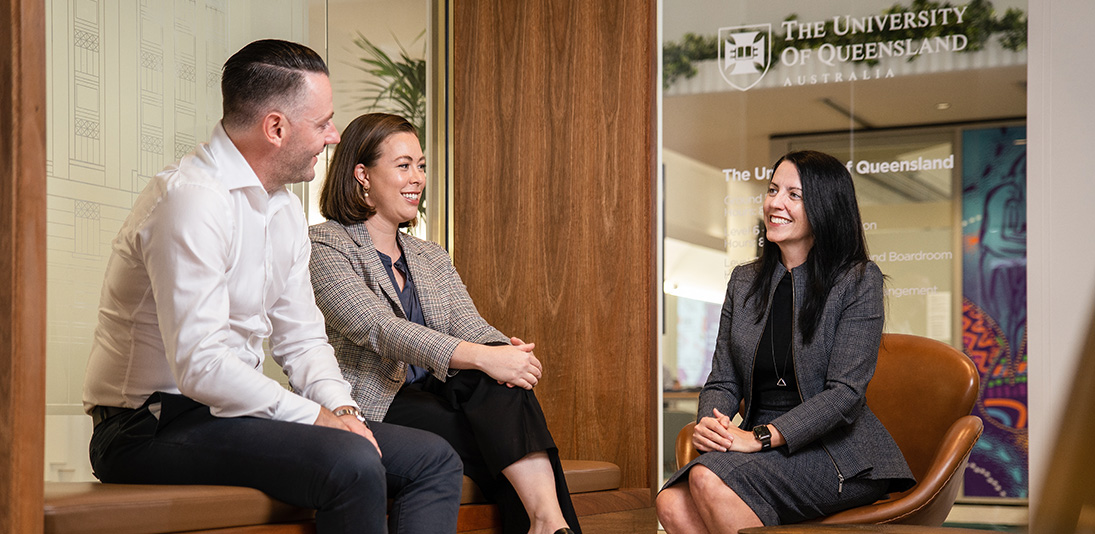 Learn more about the UQ academics you'll learn from during the MBA.
Examples of previous project partners
Suncorp
Anglicare
Autism Qld
Queensland Police
SRO Technology
Brisbane City Winery
Australian Robotics
MS Queensland
Tritium
MEC Mining
Brisbane Arts Theatre
Brisbane Marketing
Children's Health Queensland
Workcover Queensland
Australian Superannuation Funds Association
Magpie Goose
Boeing Research and Technology
CS Energy
Queensland AI Hub
Get a taste of what it's like to complete the Industry Engagement Capstone Project. 
Practical skills you'll gain from the industry engagement capstone project
High level stakeholder management skills
Client engagement and negotiation skills
Working collaboratively with a high performing team
Complex business problem solving
Research discovery skills
Formulating strategic recommendations
Pitching to and influencing senior management team