UQ Business School researcher Professor Matthew Hornsey has been awarded a prestigious Australian Research Council (ARC) Australian Laureate Fellowship.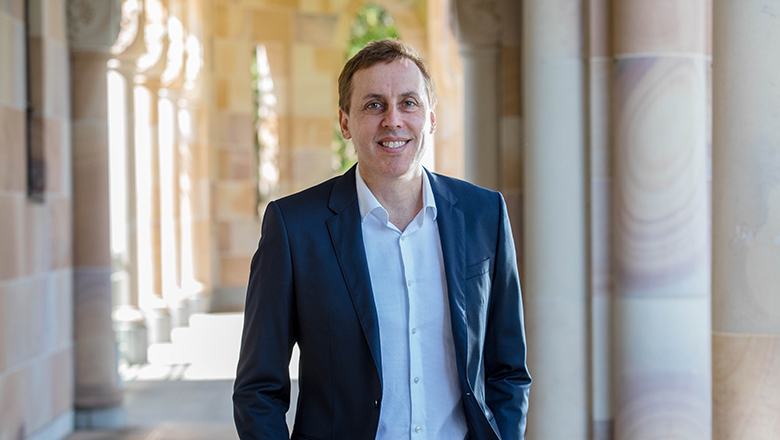 Professor Hornsey was granted more than $3 million in funding for his project that seeks to understand and overcome community roadblocks to achieving net-zero emissions. 
"An extraordinary level of community support and cooperation will be critical as Australia transitions from a fossil fuel-dependent economy to a leader in rapid decarbonisation," Professor Hornsey said.  
"What my research project will do is investigate and understand the psychological factors underpinning climate inaction and address community resistance toward the transition to net zero.
"By identifying the barriers, we can design and deliver a suite of tools for government, industry and green innovators to assist in future-proofing the economy and reducing social conflict in our communities."
The five-year project will use a multi-disciplinary approach, drawing on theoretical insights from psychology, communication and political science, and collaborate with experts in policy and engineering.
As Director of the Business Sustainability Initiative (BSI), Professor Hornsey has fostered key insights into the psychological motivations for people who reject scientific consensus, with a focus on climate change scepticism and vaccine hesitancy. 
Four UQ researchers were awarded fellowships this year – Professor Matthew Hornsey, Professor Janeen Baxter, Professor Alpha Yap and Professor Yusuke Yamauchi. 
"It's an honour to receive this grant alongside my UQ colleagues and some of Australia's leading academics," Professor Hornsey said. 
See the full list of the 2023 ARC Australian Laureate Fellows.