The University of Queensland Business School is independently ranked as one of the top business schools in Australia and among the leading institutions worldwide. Based at the UQ St Lucia campus as part of the Faculty of Business, Economics and Law, it brings together over 170 subject experts with over 11,000 students and offers a wide range of degree programs and Executive Education.

Our vision: Knowledge Leadership for a better world.
Our global industry connections, cutting-edge research, and celebrated educators shape our transformative educational offerings, and work towards finding solutions to the world's most pressing business issues.
Why choose UQ Business School?
One of the world's best business schools
We were the first business school in Australia to gain accreditation from AACSB International and EQUIS – the most prestigious standards an institution can attain. Our MBA program was also ranked number one in Asia Pacific for six consecutive years (The Economist MBA Ranking 2012 - 2017).
Renowned for world-class research
We are classed as above world standard in all our fields of research in the Australian government's ERA assessment. The School has a strong track record for winning highly competitive Australian Research Council grants and our research is regularly cited in the world's top-tier journals.
Quality teaching
Our teaching staff are amongst the best in Australia. Five UQ Business School academics have been awarded Citations for Outstanding Contributions to Student Learning. Our research and consulting activities ensure that our teaching is at the forefront of academic knowledge while staying attuned to industry requirements.
Consultant to industry
Consultancy and contract research are core areas of our business and our staff have worked with top-tier national and international firms such as the Asia Development Bank, BHP Billiton, Procter and Gamble, CSIRO, Coca-Cola, Thiess and HSBC.
Change the way the world does business
UQ Business School strives to find solutions so that business and society can work together to create sustainable enterprises and communities. It is doing so through its alignment to these four key international bodies ­- AACSB, EQUIS, UNWTO and PRME – in order to achieve accreditation standards and continuous improvement. Read more
A comprehensive range of programs
UQ Business School offers a range of degree programs, including undergraduate, honours and postgraduate coursework, postgraduate research and its renowned MBA program. It also offers Executive Education programs from its campus in the heart of the Brisbane central business district.
 
Our mission is to educate, inspire, engage and enable.
Educate: our students to have a transformative edge for success.
Inspire: our impactful research to shape ideas, innovation and action.
Engage: we partner with diverse stakeholders locally and globally, for research, student experience and knowledge sharing.
Enable: we empower courageous, sustainable, and socially responsible business practices, enriching our communities.
Our School's History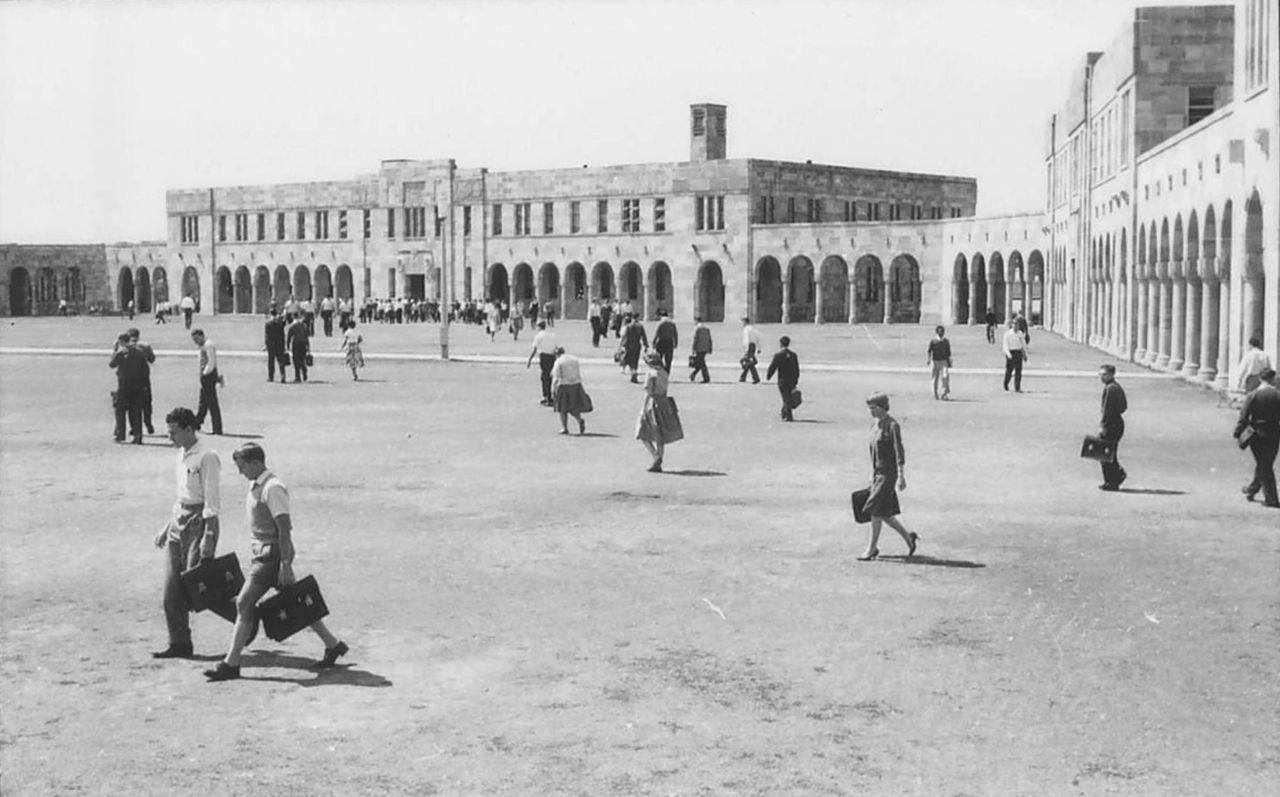 The origins of UQ Business School date back to 1926 when The University of Queensland offered its first accounting degrees. The Department of Accountancy was set up in 1961, and later became the School of Commerce.
Management education began later, with the creation of the Department of Business Administration in 1972 and the introduction of the Master of Business Administration (MBA) program in 1974, the first in Queensland. The department, which had three staff and 47 students in its first year, later became the School of Management.
UQ Business School was formed on 1 July 2002 with the merger of the Schools of Commerce and Management. Two years later it expanded further when it merged with the Technology and Innovation Management Centre (TIMC).
As the years have gone by, the School has continued to raise its standards and its reputation. It became the first business school in Australia to meet the standards of the world's two most influential accrediting bodies - the US-based AACSB International and Europe's EQUIS.
In 2004, it opened UQ Business School Executive Venue, a state-of-the-art learning and conference centre in Brisbane's central business district, placing it at the heart of the business community. In 2014, UQ School of Tourism was merged with UQ Business School.
UQ Business School Priority Plan
View the Priority Plan (PDF, 71.9 KB)
The Priority Plan outlines the ambitions and priorities of the school through our three domains of our core business and three enablers.  
UQ Business School Impact Report
View the 2022 Impact Report
The Business School's annual Impact report showcases our achievements and developments in the key areas of learning, research, and engagement.