The MBA Career and Professional Development team adopt a fresh approach to helping you gain the self-knowledge which is critical to finding a career that will reward and challenge you.
Our dedicated Career Consultants will work alongside you to ensure you fulfil your career goals by delivering a wide range of support, guidance and useful resources. The more active you are in your career development process, the more success you will have in finding the best possible career opportunities.
The MBA Career and Professional Development team provide career appointments for all currently enrolled and recently graduated students with one-on-one appointments to help you prepare and master some of the key steps in your career process.
A career appointment can assist you with:
Career Enquiry
To identify general and specific job-search paths
Highlight career development skills related to relevant career options
Improvement of online and personal networking skills
Identify areas or improving job search process
Resume Check
Review and advice to improve layout, content, tailoring for your resume, cover letter, selection criteria and online responses
This session does not include editing or grammar checking
Mock Interviews
To review and improve your performance in interviews
A sample of 3 to 5 mock interview questions, followed by assessment and discussion
How to rephrase your responses for better results
How to improve your communication and interpersonal skills during interview
We offer consults regular one-on-one consultations in person or via zoom Monday - Friday each week. Please email mbacareers@business.uq.edu.au to book an appointment.
Our MBA mentoring program is for MBA students looking to bridge the gap between their current state and a career transition including advancement or entrepreneurship. You are the driver of the relationship and ideally will take the responsibility for your self-directed learning and exploration.
To be a successful mentee and ensure the process is an enjoyable and productive experience, ensure that you:
Be organised
Keep a log
Be proactive
Ask useful questions
Have respect
Have humility
Show appreciation
Reciprocate
Our mentoring program commences in August and runs for 18 weeks. Mentors are MBA alumni that have been graduated for at least 3 years, with experience and expertise who are willing to share their knowledge and experience. The program is run through our platform 'Chronos' where you will be matched to the most appropriate mentor based on your career interests and experience.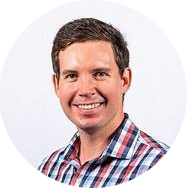 "I have enjoyed every step of this process and would highly recommend it. My mentor gave me the confidence to approach employers and talk confidently about myself by helping me create a strong narrative detailing how my past experiences turned into transferrable skills required in today's market. Now, I feel confident in myself and am truly grateful for her guidance."  - Andrew Bate, MBA student
To be involved in this program please email: mbacareers@business.uq.edu.au.
An internship is an excellent way to get practical experience with an organisation and apply what you have learned during your MBA studies. An internship can result in potential employment opportunities from an organisation or provide a referee to be utlisied for roles that you may apply for in the future.
 
As part of the MBA program, the Business School offers students the opportunity to undertake internships throughout their course.  
 
The UQ MBA program provides various internship opportunities throughout the calendar year that will be advertise via our MBA Linked Group. The MBA Career Resource Team actively approaches organisations to ascertain a variety of internships from differing industries.
Advantages of internships to students:
Practical experience for resume advantage
Try a new career path to ascertain interest or otherwise
Provide a competitive advantage against other job applicants in terms of experience
Increase your networks
Apply theoretical classroom knowledge to real work situation
Add value to classroom discussions with practical experience to refer to
Demonstrate to future employers that you have 'softer' skills like communication, teamwork, critical thinking, emotional intelligence
Provide a professional and recent referee that can be utilised in job applications
Provide potential career opportunities
 
It is our intention that internships offered fully integrate with your learning and motivations, and importantly match your career goals and aspirations. Internships provide invaluable experience enabling you to test and explore career advancement strategies whilst also adding value to your professional networks and business experiences.
The MBA Career Resource Centre host a variety of events throughout the year that are ideal opportunities to build your network of contacts and help improve your career strategy and career toolkit. Such events include:
Industry breakfast or lunch events - information events based around a specific trending topic with an industry expert panel presenting their thoughts. A chance to not only engage with industry experts but MBA alumni
Skills Based Workshops - 3 hour sessions that will teach you skills to assist with your career strategy by delivering on topics such as LinkedIn best practice; art of networking; interview techniques; and job search strategies
Recruitment drive events - Meet and greet sessions with potential employers, through the deliver of a session from the employers around the organisation culture, interview process and the expectations of working within that organisation.
MBA Careers Week and Months - a mixture of boot camps, industry networking events, keynote speaker lunches at two pivotal points of the year to commence job search initiatives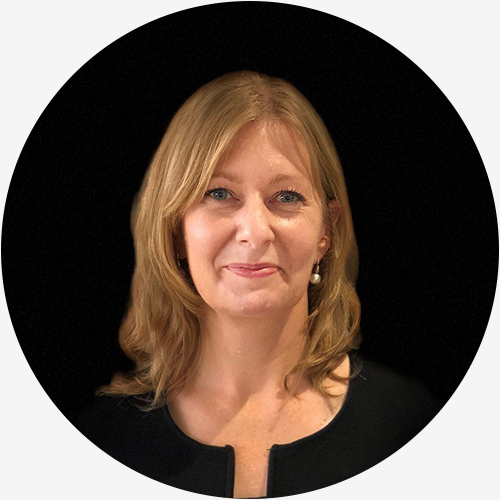 "One of the main reasons I undertook the MBA was to assist in a career change. The MBA Career and Professional Development team has been fantastic in not only providing ideas and contacts, but in assisting me narrow down the options and focus on what it is I really want to do next."

Lisa Coffey
UQ MBA 2018