Master of Leadership in Service Innovation 
Applications close: 15 July
Today's business environment is changing rapidly. Digital disruption, automation, AI, socio-demographic changes and geopolitical shifts are just some of the factors that make managing challenging, not just for businesses, but for public sector and not-for-profit organisations.
The fully online Master of Leadership in Service Innovation is designed to challenge you and help you develop the leadership skills, insight and confidence you'll need to innovate, adapt, and face new and emerging business challenges head-on.
If you're at a point in your career when you're looking to retrain and reskill, or if you want to become a critical and reflective thinker, someone who can identify, analyse and develop solutions for complex challenges, the Master of Leadership in Service Innovation encourages you to think about how we can change the way we work and will prepare you for the business future of tomorrow.
Download brochure   Register for info webinar   Request a call back   Apply now
*This program has been redeveloped into the Master of Leadership and Innovation (16 unit) from 2023. Please visit 2023 future-students.uq.edu.au for up-to-date information.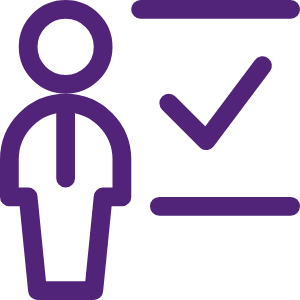 Learn from the best
UQ teachers have won more national teaching awards than any other Australian university. Learn to challenge your thinking with some of the most innovative educators in Australia.

Fully online masters to suit your lifestyle
This course is presented with online learning platform edX so you can enjoy the flexibility of fully online, part-time study.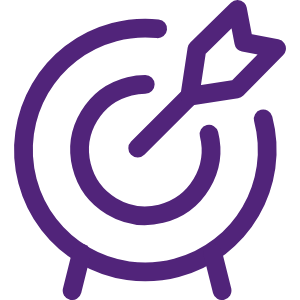 Gain a competitive edge
Progress your career in a rapidly changing business environment with top researchers in innovation, leadership and service. In a time of great uncertainty, gain the skills, knowledge and mindset to succeed.

Engaging, world-changing content
The University of Queensland is ranked in the top 50 world universities by the 2021 QS World University Rankings, which means you'll have studied at one of the world's most respected universities.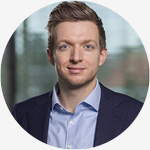 "The teaching staff in Customer Experience Foundations did an excellent job explaining the theoretical foundations of customer experience in a way that we could use it immediately in practice. I used some of the knowledge I gained during this course in a customer pitch and it made quite an impression."
- Stefan Mühlenbruch, Business Solution Manager, Zühlke Group
Interested in finding out more?
Join us to learn how the Master of Leadership in Service Innovation is designed to help you develop the leadership skills, insight and confidence required to innovate, adapt and face emerging business challenges head-on. The webinar will be presented by our Program Leader, Associate Professor David Solnet. 
23 June 2022: 6–6.45pm, Webinar Via Zoom
How you'll learn
We've partnered with international learning platform, edX, to deliver an interactive, fully online master's program designed to fit part-time study easily into your busy lifestyle. Despite learning online, you'll have the opportunity to build a personal connection with our friendly academic and professional support staff. You'll also be able to network with your own personal online community of staff and other students via our private Master of Leadership in Service Innovation Facebook group.
Throughout your studies, you will learn from award winning teachers and scholars and will have the same access to UQ student support services and resources that on-campus students receive.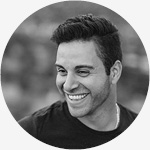 "One of the best things about the Leading High Performing Teams was the diverse range of perspectives to learn from. I enjoyed the academic theory but also gained practical insights from managers, CEOs and COOs. As a coach, I'm always looking at the bigger picture, and planning for my next role. This course, led to a few 'aha!' moments about why I succeeded in some jobs more than others as a leader."
- Michael Elwan
Program structure
This master's program blends research and best practice in business leadership, innovation, service science, service management, and experience design. By adopting a cross-disciplinary, global perspective, the Master of Leadership in Service Innovation aims to develop the transformational mindset, organisational and leadership capabilities you'll need to face two critical emerging business challenges.
Firstly the move to a service and experience-based economy and secondly the importance of embedding a culture of customer experience, value co-creation and continuous innovation in organisations to execute new ideas and create value for all stakeholders.
If you'd like to get a feel for the Master's program before you apply, start with the Business Leadership MicroMasters. This MicroMasters program is designed to advance careers and can also count as 8 of the 24 credit units required for the Master of Leadership in Service Innovation. View the course list here.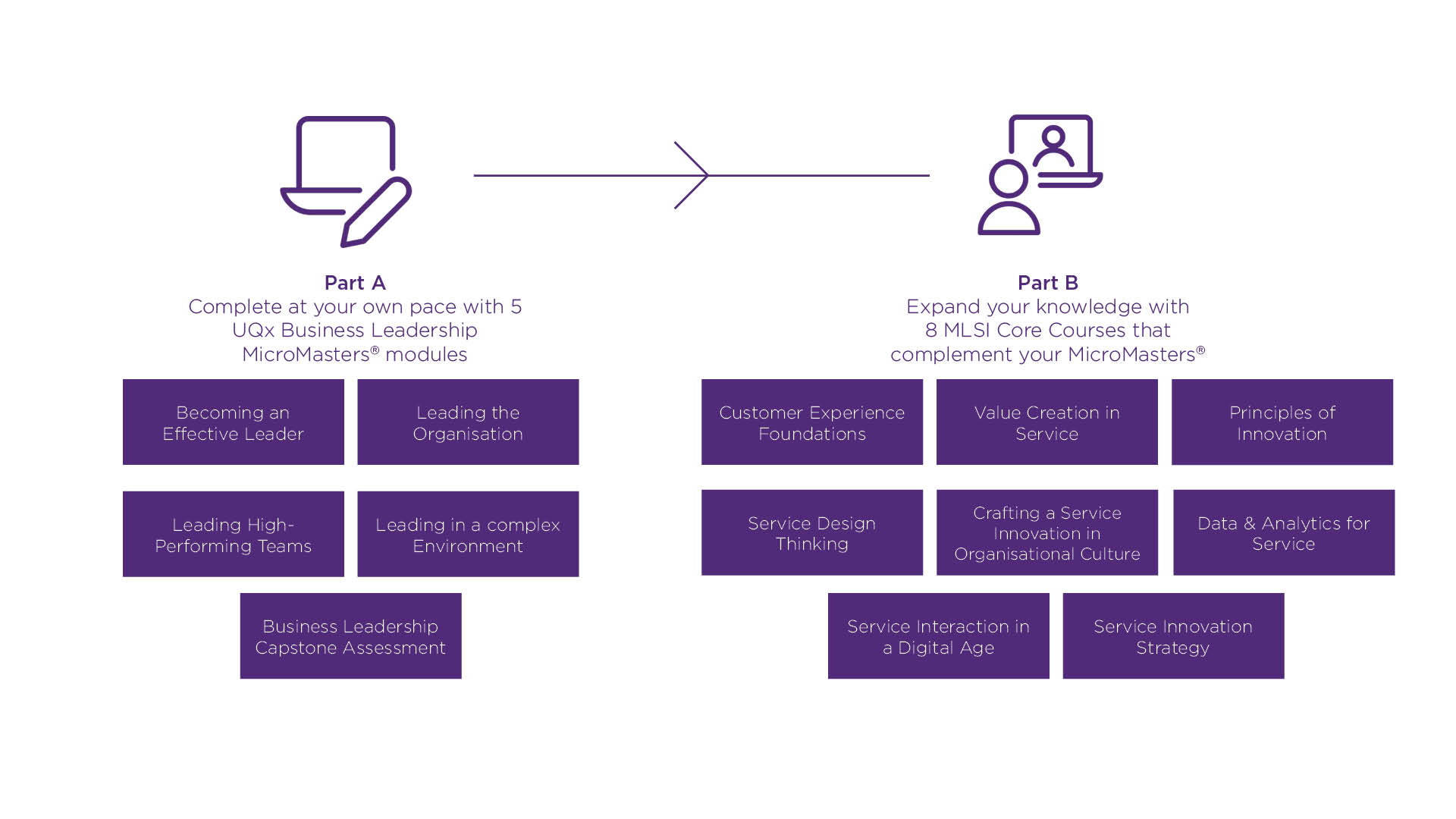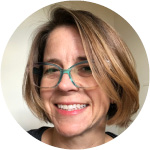 "Each of the modules fit together and build on each other, and give an understanding of both theory and the practical applications.  The EdX platform is easy to navigate and lets me work at my own pace, in my own time. It also allows me to go back to things I want to review, and engage in discussions with other students."
– Gennifer Fink 
Discover more from the people you'll learn from
Fees
Designed for professionals, the Master of Leadership in Service Innovation program fees prioritise affordability. You can pay for each course as you learn, rather than one lump sum upfront. The cost is broken into two parts based on the program structure. Part A of the program, includes 5 modules with a total cost of $1,630 AUD, although each MicroMasters course is priced differently. Each of the 8 courses in Part B of the program cost approximately $2920 AUD. If you are applying as an international student, you will also need to pay a $100 application fee. You may also have access to fee assistance if you are an Australian citizen. 
How to apply
To commence study August 2022, applications close 15 July 2022.