Today's business environment is changing rapidly. The Master of Leadership in Service Innovation is designed to professionally challenge and develop students into exemplary leaders ready for the future.
Our fully online Master of Leadership in Service Innovation adopts a cross-disciplinary perspective aimed at developing the transformational mindset needed for leaders in a rapidly changing world. It combines two critical challenges facing managers in the fast-evolving world of business.
The first challenge the course prepares leaders for is the move to a service and experience-based economy. In this growing economy, it is vital that businesses and leaders embed a culture of customer experience, value co-creation and change.
These elements are facilitated by the second challenge – embedding a culture of continuous innovation that enables organisations to execute new ideas, to create value for all stakeholders.
The Master's program blends research and best practice in business leadership, innovation, service science, service management, and experience design. Through these areas, the course develops transformative organisational and leadership capabilities which will enable managers to thrive in business landscapes, both in the current climate and the future.
What do our students say?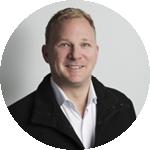 "The course content is engaging and practical, soundly based in theory but with an applicability and 'hands on' component that is crucial to real learning engagement for me. The course provides a platform to refocus my thinking - particularly in business process design - to ensure that I can use those skills, with a focus on customer outcomes, to design better service and more valuable customer outcomes."

Mark Higgins
Master of Leadership in Service Innovation
Start with the MicroMasters® Program
If you aren't sure online learning is for you or if you'd like to get a feel for the Master's program before you apply, start with the Business Leadership MicroMasters.
This MicroMasters program is designed to advance careers and can also count as 8 of the 24 credit units required for the Master of Leadership in Service Innovation.
Application Requirements
Direct entry to the Master's program requires a bachelor degree in the same discipline, or a bachelor degree in a different discipline and three years' work experience in the same discipline.
Students who do not meet direct entry into the Master's program (via a completed bachelor degree) have the option of undertaking the UQx Business Leadership MicroMasters program as a pathway to admission to the Master's. Students would be required to have obtained a grade of at least 65% in the Business Leadership Capstone Assessment course within this MicroMasters; and have completed at least three years relevant full time work experience approved by the Executive Dean.
International students must also meet the following English language proficiency requirements: an overall IELTS score of 6.5, with minimum scores of 6.0 in reading, writing, speaking and listening.
Prerequisite coursework
Applicants should have completed a bachelor degree and/or work experience as detailed in the application requirements. For the Master's of Leadership in Service Innovation, same discipline is considered to include the following categories:
Accounting | Advertising | Business | Business Administration | Commercialisation | Data Analytics | Economics | Event Management | Finance | Health Services/Health Practitioners | Hotel or Tourism Management | International Business | International Development or International Relations | Information Systems | Innovation Management | Marketing | Management | Operations/Project Management | Strategy | Sustainability | Technology (Agricultural, Information, Nano, Bio).
Frequently Asked Questions
Will I have access to The University of Queensland's networking or career services?
Yes, all enrolled students in the Masters program will have access to the University's services. 
Is financial aid available for this program?
FEE-HELP is an Australian Government loan scheme to assist eligible students.
Still have questions? Watch the video below to answer more questions about the Master of Leadership in Service Innovation.
Are you a current student?
We have a wide range of information, resources and programs available to our current students to enhance their experience at the Business School and support them in their studies.