Our 2030 goals
Building on our progress to date and considering our current challenges, UQ Business School will strive to achieve the following 8 goals by 2030.
We aim to transform our organisational practices, teaching, research and public engagement activities in line with the needs and interests of our partners and community. To achieve these goals by 2030, we will actively engage with internal and external stakeholders and report on progress every two years as required under PRME.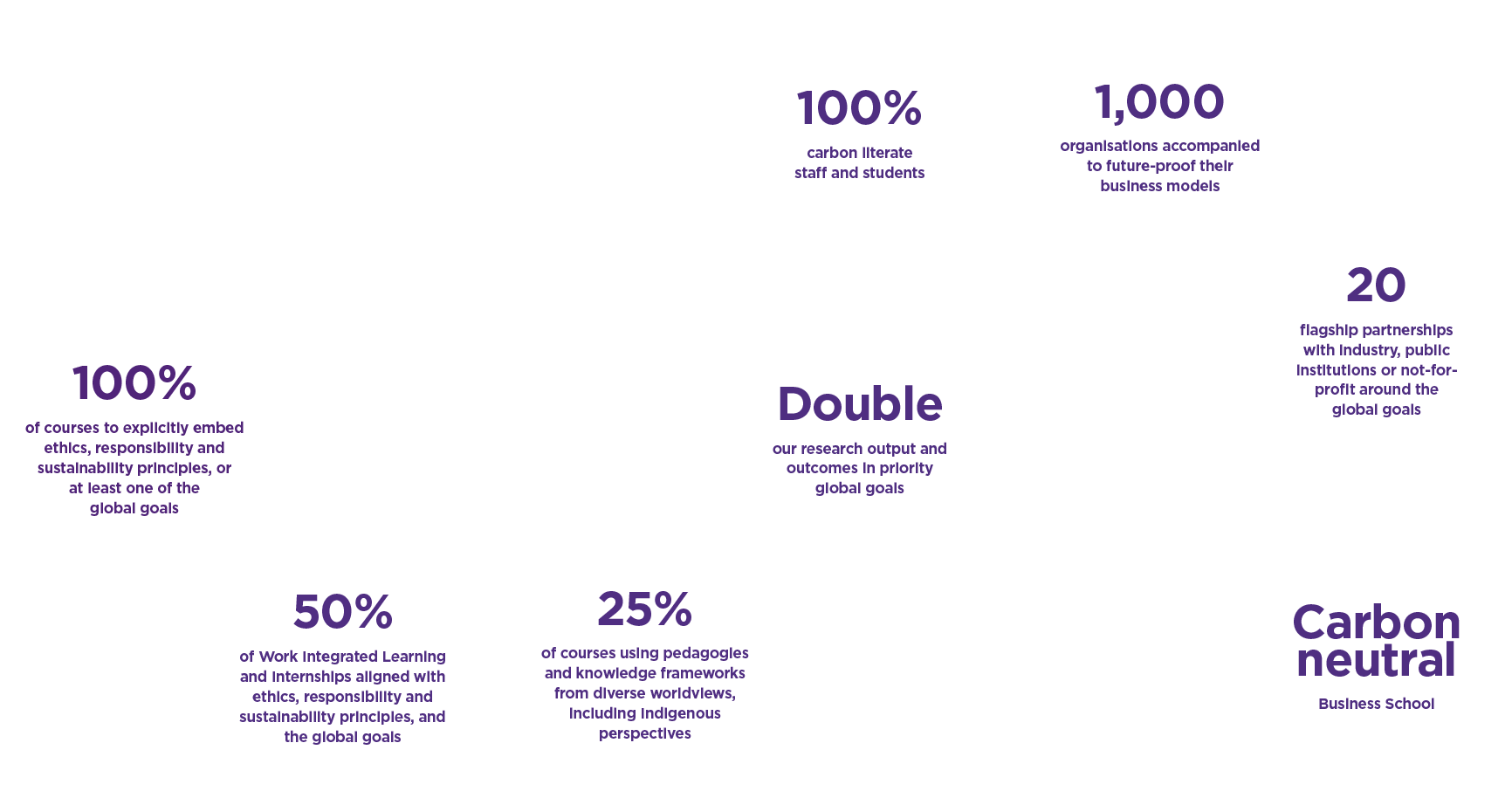 "We will expand our values, strategies and actions beyond simply doing what is 'better for business'. Instead, given the magnitude of our impact and responsibilities in these challenging times, UQ Business School's PRME vision is 'Business for Better'."
Dr Cle-Anne Gabriel, UQ PRME Director and Senior Lecturer

 
Our 15 actions for impact 2021 – 2023
As part of our commitment to achieving our 2030 goals, UQ Business School has identified 15 actions for impact. These actions outline the key tasks and milestones that are to be implemented by 2023 across our core focus areas and will assist to deepen the School's engagement with the global goals.
 
Teaching and learning
Create resources to support teaching staff to embed responsible business education principles and the global goals in their courses
Co-design and co-create learning environments and opportunities with our students that support experiential learning related to ethics, responsibility, sustainability and the global goals
Make the Business School's programs more inclusive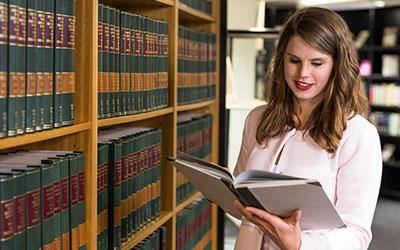 Research
Develop further the portfolio of the existing research hubs to include all priority areas
Explicitly encourage, prioritise, and facilitate interdisciplinary collaborations across other faculties and institutions
Increase the success rate of grant applications focused on global goals-related research
Engagement, partnerships, outreach and dialogue
Establish a think tank and impact lab - an interdisciplinary, multistakeholder group generating ideas and initiatives to explore and guide pathways to  ethical and responsible enterprise and business models
Better communicate on the School's PRME activities
Initiate the dialogue with Indigenous stakeholders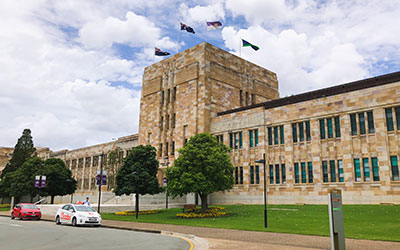 Operations and facilities
Equip staff and students with the foundational knowledge around sustainability to unlock action at all levels
Decrease School's operational carbon footprint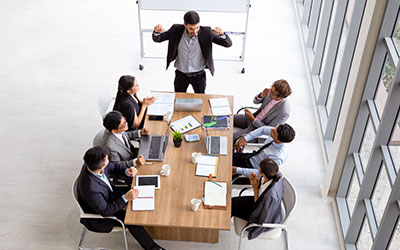 Governance and leadership
Establish a PRME working party - a high-level body overseeing the implementation of the Business School's PRME Action Plan
Consult the School Advisory Board on topics relating to PRME and the global goals
Revise the School's strategy to include responsible business as a key objective for the next five years
Develop a PRME and global goals dashboard
For a comprehensive overview of our 2030 Pathway download our most recent progress report