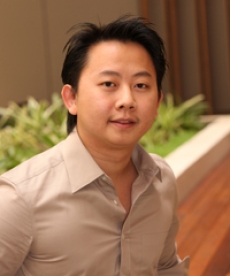 UQ Business School PhD students, Dr Kwong (Rand) Low and Dr Jianyu (Jenny) Ma, have been awarded the Dean's Award for Research Higher Degree Excellence.
The University of Queensland Dean's Award gives formal recognition to outstanding PhD and MPhil graduates who have demonstrated excellence in a research higher degree. All nominated students have been commended by advisors and independent examiners for substantial contribution to their field of research, and have had their theses examined by acknowledged leaders in the relevant field worldwide.
Dr Low, a Postdoctoral Research Fellow, has received the award for his finance thesis titled 'Examinations of Correlation Structures in the Context of Modern Portfolio Management.'
He was pleasantly surprised at receiving the award saying "As most academics would know, pursuing a PhD requires much effort and sacrifice over an extended period of time. Receiving the award does make the experience much sweeter as it recognises the quality of the thesis that has been produced."
Dr Jianyu Ma, a PhD student who graduated last year, received the dean's award for her tourism thesis titled 'Emotions Derived from Theme Park Experiences: the Antecedents and Consequences of Customer Delight.'
The UQ Graduate School instituted the Dean's Award for Research Higher Degree Excellence in 1998, with up to 10% of research higher degree graduates recognised each year.
This year a total of 64 Dean's Awards were issued across the University, with students nominated based on specific criteria, including international recognition of the research work, impact of the research (actual and potential), and publications.