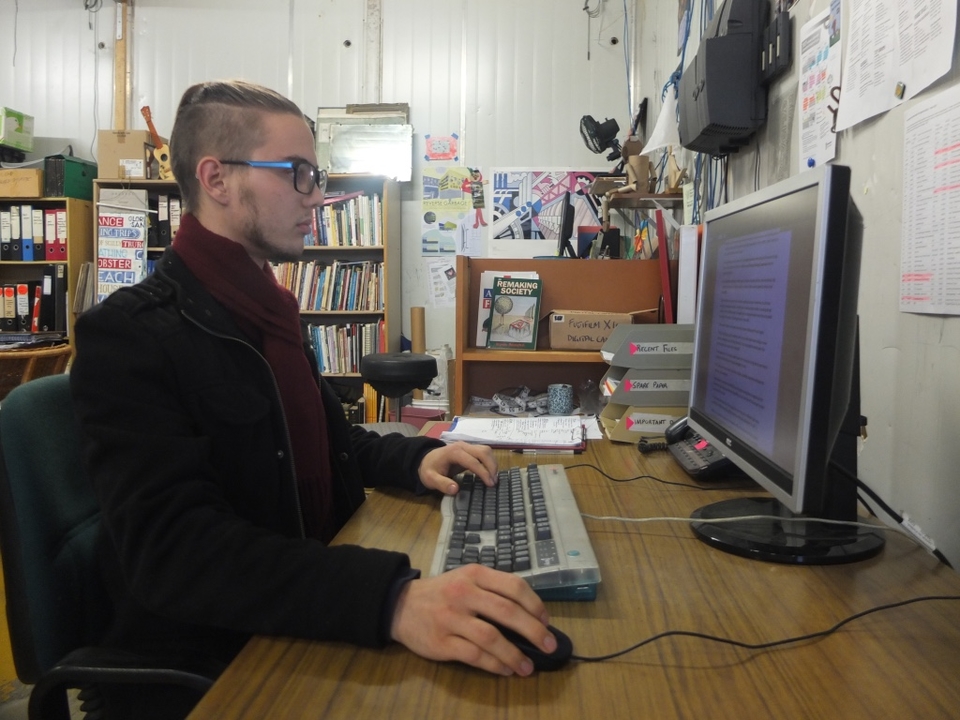 Kade Hamalainen is graduating UQ Business School with a Bachelor of Business Management and Arts this semester and already he's making a difference, working full-time for local not-for-profit company Reverse Garbage Queensland, and reaching out to offer words of advice or graduating students.
Kade, like many UQ students, set out to gain experience in his preferred industry while still a full time student. However he had a very specific goal in mind.
"I was searching for marketing jobs in Brisbane with worker-cooperative and not-for-profit business models and after reading through Reverse Garbage Queensland's online content, I knew I wanted to get involved with this business", he said.
After undertaking a paid internship with a marketing consultancy firm during his final years of study, Kade was fortunate to transition to a full-time role with Reverse Garbage Queensland once he completed his studies.
Not all students are fortunate in finding paid internships or securing full-time roles immediately after completing their studies, but Kade has plenty of advice to offer current students to enhance their employability.
"Student societies are a great way to meet new people and pursue an interest but you also learn leadership and organisational skills. In my first year I joined too many societies to meaningfully get involved, but in the following years I volunteered with the most personally-relevant few and applied for positions of leadership and found great value in these roles.
"Make a point to attend career support services like resume building early in your degree.
"The BEL mentorship program is extremely useful. You can talk to them about making a resume, attending a networking event or finding internships. They're also great for learning about the everyday experiences and cultures of working life"
"These experiences at The University made it easier to hit the ground running when it came time to searching for an internship and entering the workplace", he said.
When asked about the best piece of advice he could give to students, Kade drew on his personal experiences and expectations.
"Really consider the best use of your 80,000 hours of expected working time throughout your life. Consider what you are doing now and what capabilities you can build that will help you get to where you want to be in the future.
"It's really best to take some time to learn about as much as you can on different topic areas, everything from different sciences, global problems, politics, ethics and philosophy" he said.
Whether you're expecting to graduate this semester or still currently studying, the BEL Student Employability Team are a great resource available to UQ Business School students to assist with preparing for the workforce.