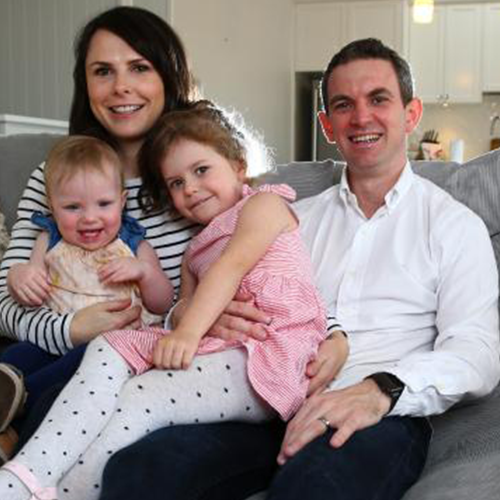 Originally published by The Courier Mail on February 9, 2018 by Cara Jenkins. 
---
OVERACHIEVERS in the workplace are most likely to be granted a pay rise but simply asking for one may give workers their best chance of all.
It is despite a greater proportion of workers who have asked for a pay rise in the past year being declined compared to the previous 12 months.
The 2017 Hays Salary Guide reveals only 32 per cent of workers have asked for a pay rise in the past year — up from 29 per cent the previous year.
The percentage being knocked back also has increased, from 12 per cent to 15 per cent, leaving the same percentage (17 per cent) with more money in their pocket.
In 2016, 41 per cent of workers had envisaged asking for a pay rise in their next review, so many failed to follow through with their plan.
Returning to study has already paid off for father-of-two David Morgan.
He finished his Master of Business Administration in July, taking 5½ years of part-time study at The University of Queensland Business School.
The School was last year ranked number 1 in global rankings for graduate salaries post-MBA by international finance media.
Morgan decided to complete further study after he made a career change from the police service into consulting and realised he did not have all the technical skills to develop a successful career.
"Professionally and personally, it's been a great investment," he says.
"If you look purely at the numbers, my increase in salary in the period of time that I've been studying has already paid for the course and I've only just graduated, it's a bit of a no brainier really.
"I've also gained soft skills as well as technical skills through the course.
"You meet so many people from all walks of life and business — engineers, doctors, accountants, lawyers, people in the construction industry — there's people doing an MBA that have come from all corners of work and society.
"It just opens your eyes up and broadens your horizons and broadens your skills in business."
Since he began studying, he has moved into a new job as forensic and risk principal at PKF.
"It was a step up into a commercial, business development role. There's no doubt that my MBA has been a big part of that progression," he says.
Morgan says the flexible study options offered by UQ Business School, such as weekend and evening classes, and intensive subject options, helped him fit study around his work and family commitments.
"Juggling that around family and career has taken a bit of time but certainly worth it," he says.
"My wife Jacquie has been a huge support during the journey with evening and weekend study — that is a critical success-factor when you are trying to balance study, career and family commitments."
Morgan says it is important to choose the right course before starting one, ensuring it provides the desired skills and career outcomes.
The full article is available through The Courier Mail.