The Benefits and Dangers of Working for a Moral Leader with Dr Ryan Fehr
13 September 2023

12:00pm

–

1:00pm
About the webinar
Scholars and practitioners alike often emphasise the benefits of working for a moral leader. For example, research has shown that employees are more satisfied with their jobs, are more likely to give and receive help from their peers and are less likely to leave their organisations when they work for moral leaders. In this presentation, Dr Ryan Fehr will explore a question: how does a leader's morality influence their tendency to punish those underneath them?
Across three studies, my co-authors and I show that when moral leaders experience high levels of cognitive load, they are particularly likely to punish people who they observe acting unethically. Additionally, we show that these effects are driven by moral anger. We discuss these findings in light of the broader literatures on leader-follower interactions and punishment as a way of curbing unethical behaviour.
Presenter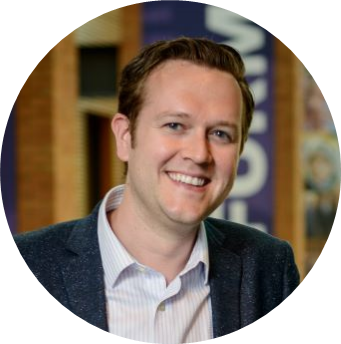 Dr Ryan Fehr
Professor of Management, University of Washington
Ryan Fehr is a Professor and Michael G. Foster Faculty Fellow at the University of Washington's Foster School of Business, where he teaches courses on ethics, leadership, and related topics. His research focuses on building more positive relationships at work, with a particular interest in gratitude, compassion, and forgiveness, which he has studied in organisations ranging from a microlending nonprofit in Pakistan to a large airline catering service in China. His work has been featured in news outlets such as the New York Times and Wall Street Journal, and in bestselling books such as Dan Pink's When and Marie Kondo and Scott Sonenshein's Joy at Work.
In addition to his research experience, Ryan has worked with organisations such as Mercer Human Resources, the University of Washington Hospital System, and IDEO's open innovation project, and gives talks on gratitude and relationship building to a wide range of audiences. He received his Ph.D. in Organisational Psychology from the University of Maryland under the guidance of Michele J. Gelfand, and currently serves as an Associate Editor at OBHDP.
About Business School Events
The Business School proudly hosts a range of events throughout the year, independently, in conjunction with The University of Queensland, and with our industry partners. Our events may appeal to audiences of prospective, current or past students, members of the public or industry professionals.