Do you want to:
learn what is driving growth in different world economies?
understand the impact of different cultural and political systems on businesses?
meet local representatives from various sectors?
develop your own networks within the country and identify study and career opportunities?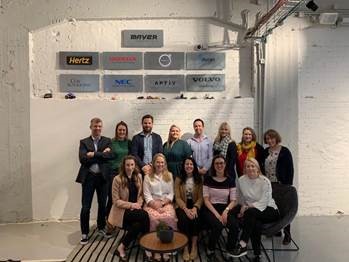 The UQ MBA Global Immersion Tours will provide you with a unique business and cultural experience and memories to last a lifetime.
This year we are offering two opportunities for you to experience life and business in a unique global environment. The choice of destinations are:
Helsinki, Finland and Tallinn, Estonia – 28 June to 5 July 2020
Tel Aviv, Israel – 15 November to 22 November 2020
Why these destinations? 
These cities/countries have been chosen for 3 key reasons:
They are recognised as global centres for innovation and entrepreneurship
The management philosophies and approaches are rich and effective – offering new ways of thinking and doing business.
They offer a unique cultural opportunity very different from Australia.
Who is eligible to join a tour?
MBA Immersion Tours are open to all current students as well as UQ MBA alumni. Partners are also welcome if they hold an interest in innovation and entrepreneurship.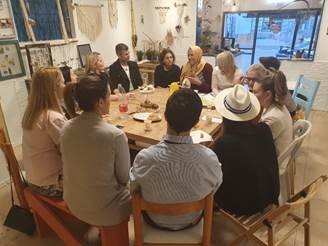 What will this cost?
Costs for each tour are found within the attached tour proposals. Both tours are in line with costs associated with previous offered MBA immersion tours.
When do I need to sign on by?
Confirmed EOIs are required no later than Friday 13th March – tours will be confirmed w/c 16th March.
Learn more about the MBA Immersion Tours happening in 2020 by registering your interest in attending this information session or one of the 2020 MBA Global Immersion Tours by Friday 13 March.
Claire's experience

"I was given the opportunity to learn about Israel's unique innovation ecosystem as part of the 2019 UQ MBA Immersion program. Along with nine current MBA students and MBA alumni and Business School staff, our tour covered the length and breadth of Israel. We visited startup hubs, accelerators, venture capital firms, accelerators, social enterprises, manufacturers and the Australian-Israel Chamber of Commerce.

Beyond the office walls, we experienced all the exceptional cultural offerings from the delicious food, a kibbutz, new and old city tours, and a visit to Yad Vashem, the Holocaust Memorial Museum and the Holy City. It truly gave us an all-encompassing Israeli experience."
Read more about Claire's Global Immersion Tour experience to Israel in 2019.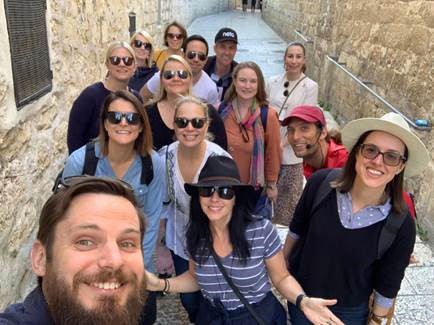 For more information contact Abby Reynolds, MBA Industry Engagement Coordinator.
About MBA Events
Our MBA events compliment the learning experience within the MBA program providing our students with access to employability events, guest speakers, industry events and networking opportunities. 
Venue
UQ Brisbane City, 293 Queen Street, Brisbane Qld 4000