Why these
employers
look to hire
UQ MBA
graduates 
Why these employers
look to hire UQ MBA graduates 
Employment levels in Australia are increasing, according to the latest labour force information from the Australian Bureau of Statistics, and with that comes more competition for top jobs.
With a growing qualified pool of candidates vying for the same positions, it's only natural to wonder what will give you the edge to stand out.
Globally, there's an appetite for Master of Business Administration (MBA) graduates, due to the understanding that they have strong communication skills, a versatile skillset, and are strategic thinkers (GMAC 2022). For example, 92 percent of corporate recruiters said they intended to hire MBA graduates in 2022 (GMAC 2022).
Athena Manley is the Chief of Strategy and Chief of Staff at Aon and graduated from the UQ MBA in 2021. She says:
"An MBA on your CV signals to prospective employers that you mean business. It's almost a sense of relief when you see an MBA on a job application because it speaks to a certain standard and perspective that you can expect from them as employees. It removes some of the question marks around a potential candidate and the quality of output you can expect from them."
But if you really want to attract the attention of recruiters, studying your MBA at a prestigious, world ranked - top 50 institution like UQ could be the way to go. From their advanced skills to their strong networks, employers from different industries explain why UQ MBA graduates stand out to them during the hiring process.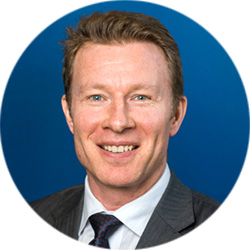 "Our team at KPMG facilitates change within organisations. To do that, our people need to understand the elements that deliver sustainable value. These are concepts that a UQ MBA grad is well versed in.

"We have many UQ MBA grads in our team. They generally have 10+ years' experience in a sector and combine this with skills in collaboration, structed problem solving, critical thinking and stakeholder management. This makes them uniquely skilled to advise clients on opportunities to improve their business outcomes."

Matt Colquhoun
Director – Infrastructure, Assets & Places
KPMG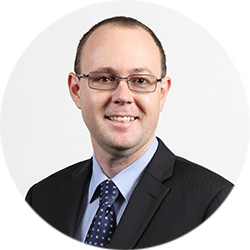 "Deloitte is the most innovative and influential consulting practice, taking on the most complex issues of our time together with our clients, ecosystems, communities and global network.

"Having an MBA is a valuable complement to a specialist bachelor's degree, but a UQ MBA is a definite point of difference. MBA graduates can solve problems by working with a diverse range of people, many of whom are deep technical specialists in their fields. They can get to the heart of a problem and fix it in a fast but sustainable way. Also, the networks UQ MBA graduates build through their program are invaluable for growing and improving our business."

Matt Grant
Principal, Deloitte Climate & Engineering
Deloitte