Australia's national base salary gender pay gap dropped to 13.3% in 2023 – the lowest on record. However, the total remuneration pay gap remains at 22.8%.
Although this is a small move in the right direction, experts across government, business and academia are united in agreement that more is needed to close the gap completely.
The Australian Government has responded with amendments to its Paid Parental Leave (PPL) scheme. From 1 July 2023, either parent can access up to 20 weeks of leave over 2 years and in blocks as small as one day, increasing steadily to 26 weeks by 2026.
While governments have a crucial responsibility to mandate gender equality in the workplace, Australia's business community is leading much of the innovation and progress.
Big business leading the way
Managing Director of the Australian Gender Equality Council (AGEC) and The University of Queensland (UQ) Business School Associate Professor in Leadership Terry Fitzsimmons acknowledged that many businesses felt torn between their responsibility to shareholders and their responsibility to society.
"However, that's reductionist thinking: the two go hand in hand," Dr Fitzsimmons – a lecturer in UQ's Master of Business Administration (MBA) program – said.
"The right thing to do generally also makes the most economic sense, yet it's taken businesses a while to realise the cost-benefit of championing gender equality in their workplace."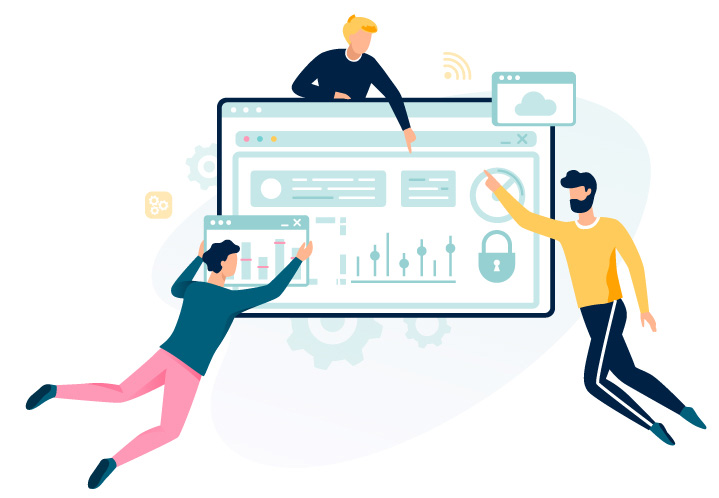 Companies leading the charge in this space include QBE Insurance.
In 2019, QBE Insurance revised its internal paid parental leave policy to reposition it as shared care and offer 60 days of flexible time to either parent. In the first 12 months, QBE reported a 300% uplift in men stepping forward to take the leave.
And in late 2022, Westpac announced it would offer Australian employees one week of paid leave annually to undertake fertility treatment and access medical support.
Striking a balance at work and home
Director of the Life Course Centre and Group Leader in UQ's Institute for Social Science Research Professor Janeen Baxter said a proactive approach to addressing gender equality benefited businesses and employees.
"A lot of workplace initiatives seem to be directed at women, but we need to see changes to workplace culture to support and encourage men to take leave because they feel the same pressure to strike a work-family balance," Professor Baxter said.
"Any policy or initiative that improves outcomes for women will have flow-on effects for men and children too."
She pointed to data that showed Australian women still took on most domestic labour, accounted for more than 70% of primary carers, and undertook more than 90% of unpaid aged and disability care.
"It's difficult to pursue career trajectories when women must split their time with the bulk of unpaid and domestic duties," Professor Baxter said.
"Policies that pave the way for shared care and a more even distribution of domestic labour give women and men equal space to enjoy, prioritise and focus on their work."
Read: Addressing the gender inequality caused by COVID-19: 8 crucial tips for organisations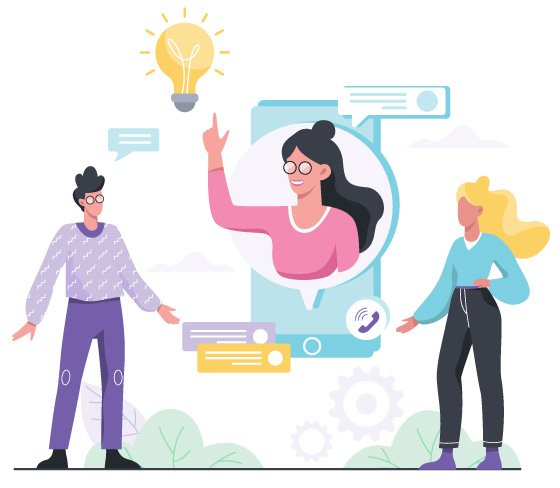 Championing a top-down approach
In 2008, Australian women occupied fewer than 8% of positions on ASX200 boards.
In 2023, women account for more than 36% of board members – a feat achieved without quotas.
Dr Fitzsimmons said it was the result of an informal but concerted effort across the broader business community.
"Unlike many other areas where companies compete with one another, what we find with CEOs – especially those leading WGEA Employer of Choice for Gender Equality organisations – is they're extraordinarily collaborative with other CEOs in sharing ideas and initiatives to improve gender equality across the nation's workforce," he said.
Read: Female ASX board members share their top tips for landing a board position
6 actionable tips for organisations and business leaders to drive gender equality in the workplace.
Use these 6 tips from Dr Fitzsimmons and Professor Baxter to champion initiatives such as inclusive leave policies in your organisation. 
#1 Start with a data 'deep dive'
Dr Fitzsimmons advocated for a data-driven approach to identifying critical roadblocks and opportunities in the workplace.
"How can you fix something if you don't know what's broken?" he said.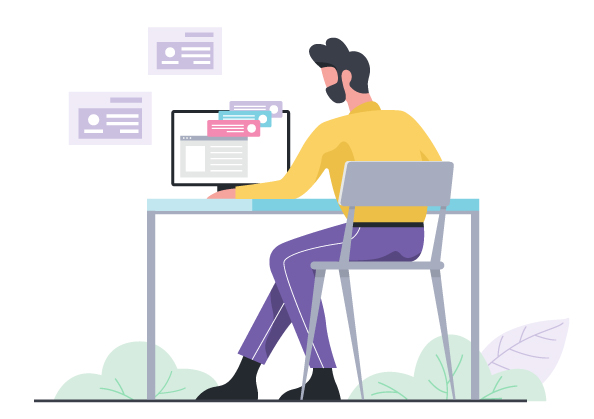 "A critical and fundamental starting point is to look at the data and build a gender equality dashboard, so leaders know month to month what impact policies are having across important metrics like pay rates, promotion pathways, training, and access to flexibility.
"That way, an organisation can see what's working, what's not and where the gaps are."
Dr Fitzsimmons cautioned that any new policy would hit roadblocks.
"There's no such thing as a quick fix, so you should prepare to resource over the long term, regularly test and review, and never be afraid to say 'this isn't achieving what we thought' and make any changes the data suggests," he said.
#2 Go above and beyond the mandated minimum
Professor Baxter said the government's PPL offered parents 20 weeks' pay at minimum wage, which was a disincentive for many people.
"It's not a very good replacement wage, so if businesses can top up the payments to a parent's full wage, it would be a huge incentive, particularly for men, to take leave," she said.
Professor Baxter also proposed that businesses supported longer periods of paid leave for employees.
#3 Promote a positive and inclusive work culture
Strategies to build a work culture that supports all employees who take parental leave are essential.
"Taking parental or carers leave is a difficult decision to make, especially when colleagues and workplaces aren't supportive, or you're seen as less focused on your work when you do return," Professor Baxter said.
According to Dr Fitzsimmons, organisations led by individuals who genuinely care about equality are experiencing the most significant cultural change.
"We're seeing CEOs who stand out as people who listen, who are inclusive, transformational leaders and who 'walk the talk' by adopting and normalising these policies," he said.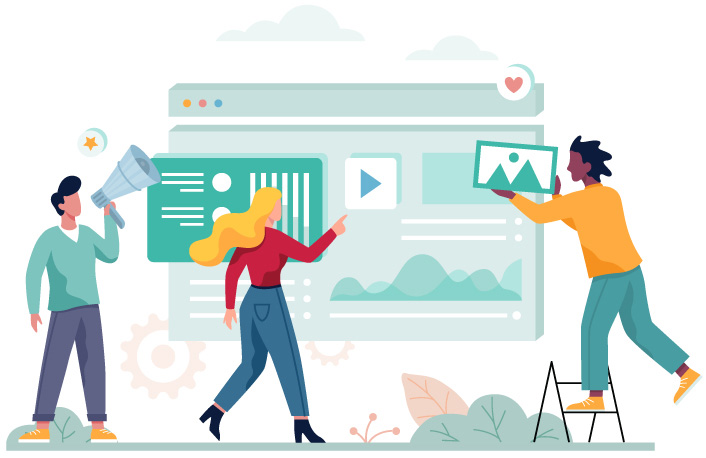 "When you're fighting structural bias and entrenched gender inequality, you're not going to be across grassroots issues unless you're on the ground."
#4 Actively engage men in initiatives
While many working family initiatives are solely directed at women, Professor Baxter argued that the key to gender equality hinged on encouraging men to take parental leave.
"Economists always talk about the 'motherhood penalty' in lost wages, but there's also a 'fatherhood penalty' in time lost with children," she said.
"Men would benefit from policies and a culture that allowed more time with their children and families at home."
#5 Extend leave policies to accommodate other care responsibilities
Parental leave policies are vital initiatives, but Professor Baxter predicted the next few years would highlight a need for organisations to re-evaluate and extend other leave policies.
"I think elder care is going to become an increasingly important issue for a lot of organisations," she said.
"We have an ageing population, and we don't have a sufficiently sized aged care workforce."
Dr Fitzsimmons said that too often, someone who took leave to care for family saw a reduction in their human and social capital.
"The bottom line is that inclusion brings results," he said.
"When people feel generally valued and able to do their job to the best of their ability, they tend to bring their best and do their best."
#6 Design innovative solutions that look beyond the workplace
The researchers are united in their assertion that while workplace initiatives are important, one of the most significant barriers to gender equality occurs in households and families.
"We need to be more innovative around how we tackle that last frontier if we want to make progress," Professor Baxter said.
"I'm interested to see what initiatives arise to tackle gender inequality in the home – could it be tax breaks for unpaid help?"
Although we've made modest inroads when it comes to closing the gender pay gap and taken bolder steps in promoting employee wellbeing, businesses must continue to proactively address inequities. By offering inclusive and expansive leave policies, organisations can cultivate positive change.
Associate Professor Terry Fitzsimmons
---
Professor Janeen Baxter