Solving wicked problems: 
The partnership helping governments harness the power of Artificial Intelligence (AI) 
It takes a noble army to overcome a wicked force. 
A popular narrative in fairy tales and comic books, this approach is gaining serious traction in the realms of business, academia, research and government.
'Wicked problems' is the ominous term used to describe some of the most challenging and complex issues of our time.
Problems such as climate change, poverty, food insecurity, family violence, public health epidemics and education gaps have no clear-cut solutions or ways to measure success or failure.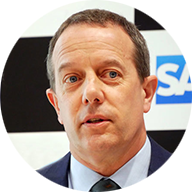 Global Head of SAP Institute for Digital Government (SIDG) Ian Ryan says fixing wicked problems requires cross-industry collaboration and support on a massive scale.
In the same way multinational company SAP develops software to create unified systems for businesses, its SIDG think tank advocates for unity and collaboration to address complex problems with digital insights.
The global initiative has partnered with The University of Queensland (UQ) Business School to research how advanced technologies such as Artificial Intelligence (AI) can help governments solve wicked problems.
The partnership's initial focus is to identify the challenges government organisations face in adopting AI and building trust and understanding among citizens.
Ian said the integration of AI research within UQ's Business School successfully navigated "that almost awkward link between business and science" and demonstrated the University's investment in relevant, outcome-focused research.
"We don't conduct research for research's sake," says Ian. "Any research project we partner on needs to have a practical business application that drives outcomes, and UQ gets that."
"AI is a sensitive and shifting technology that holds tremendous value for the public sector. It has the potential to make a huge impact on complex issues like closing the Indigenous health care gap and reducing domestic violence.
"We know the data to solve these wicked problems sits there, but we need to research and develop the tools, mechanisms and guardrails to tap into these issues and try to mitigate them."
The partnership has already produced three co-authored thought-leadership reports and framework tools to help governments around the world address adoption, delivery and trust issues relating to public sector AI programs and capabilities.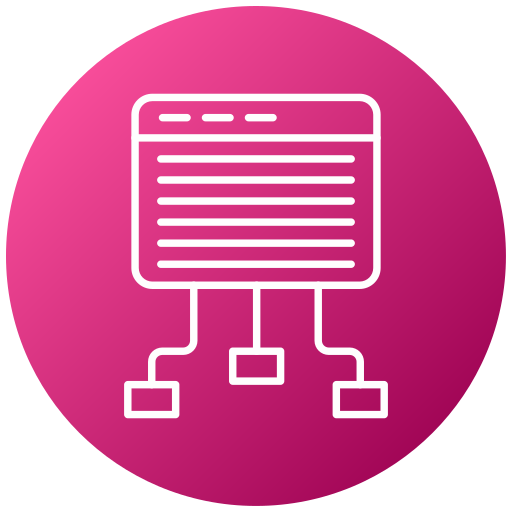 Framework and Perspective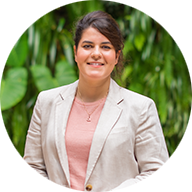 Lead researcher on the SAP partnership and Senior Lecturer in business information systems, Dr Ida Asadi Someh, believes understanding the challenges of industry and government is vital to a successful partnership.
"I always try to see what a problem is from an industry perspective and ask what is their language? Then, how can I talk to them, and how can my framework reflect what they need to help them solve their problems?" Ida said.
Ida, together with Business School researchers Dr Tapani Rinta-Kahila and Professor Marta Indulska are a driving force of UQ's new AI Collaboratory, which brings together a team of interdisciplinary experts driving innovation in AI research and application.
Tapani brings a pragmatic approach to how the team address AI grand challenges with SIDG. "The starting point for almost every research project I've been involved in, is a challenge or obstacle an organisation is trying to solve or cope with."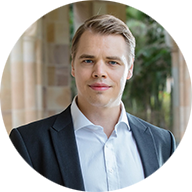 "Through my research, I have seen how tackling these problems with suitable theories provides fresh perspectives and starts to provide the tools and tangibility to the grand challenges that partners and society find valuable."
Establishing an open-ended master contract with SIDG in May 2020 gave the team the freedom to develop a high-level, overarching framework to guide their research.
"This framework summarises our joint big picture vision – it presents a program of work, and all the projects we undertake within that framework are a means to reaching that vision," Ida explains.
"Ian and our team meet weekly or fortnightly to discuss industry matters, collaborate on ideas, share connections, and guide our research projects.
"The topics we're engaged with and the high quality of research we're doing with SIDG means all our reports are on a pathway to becoming published academic papers as well as being of value to industry and business."
Collaboration and support
Both Ida and Ian share a firm belief that partnerships such as theirs will ultimately help governments deliver technology-based solutions to complex issues.
"It's in everyone's interests to make these collaborations work. No one party – either SAP, our customers, business, government, or academia – can solve these problems on their own", Ian said.
"We've started investigating other aspects of public sector AI integration, digital transformation, and digital infrastructure projects, because the public is getting frustrated that big societal issues aren't being solved. They can see how technology works in the private sector and are questioning why it can't be applied to government.
The duo also championed the master contract partnership model between SIDG and UQ Business School for its flexibility, nimbleness, and capacity to scale.
"Our partnership isn't limited to a set project or time period, and it is continuously evolving as we learn more", Ida explained.
Ian adds, "The nature of our partnership is very valuable: a cadence of deliverables, continuous insights, and an ongoing relationship where the more we do together, the more that relationship strengthens."
"A successful collaboration comes from having a mature and robust relationship, flexibility and aligned thinking, and that's what we found with UQ.
"We liked the focus they had, right from the beginning, when we started to craft our vision for research and as we executed that, the relationship firmed up more".
A future direction
Looking to the future, Ida plans to continue adding value to the SIDG shared goals by creating a digital lab space for collaboration, growing the team, publishing impactful papers and co-authoring more thought leadership reports.
On the teaching front, Tapani is currently developing a course for the new Master of Business Analytics program, and plans to involve SAP as an industry partner.
The UQ research team also intends to undertake more research projects that feed into the partnership's goal of helping governments unlock AI to solve wicked problems and believes there is scope to add more partners to the project.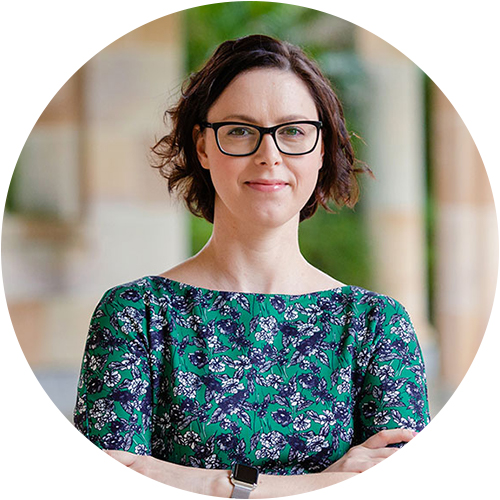 "No one is going to solve a problem alone, and we want to be part of that network that helps", Ida said.
"Our big picture goal is for research that closely informs industry and public sector transformation, taking the theoretical construct of change and transformation and helping industries and business turn these theories into something practical and impactful". 
As a senior researcher on the project and other UQ industry partnerships, Marta believes the greatest research impact comes from interdisciplinary  teams collaborating with industry.
"Co-creation by universities and industry is central to progressing solutions to some of society's wicked problems. We have established a very effective model of knowledge co-creation with SAP's SIDG in the context of AI, and look forward to further building on this stream of collaborative research".
Discover how UQ is building a better future through pioneering Artificial Intelligence research, teaching and partnerships, and driving AI research and application innovation.