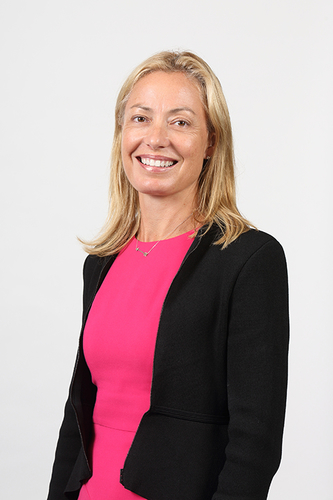 Working in professional sport, where women's' participation and audiences are rapidly expanding, Professor Sarah Kelly still observes gender inequality at all levels and questions why women's sport is not commercialising as quickly as it is growing.
She describes the biggest 'pinch me' moment of her career as seeing the launch of AFL Women's team in Australia, and the Brisbane Lions Women's team as grand finalists in the inaugural year.
Having completed her PhD while raising four young children, Sarah has overcome many challenges to get where she is today as an Associate Professor and Discipline Leader of Marketing at The University of Queensland Business School.
Sport is a strong focus of your marketing research, have you encountered any obstacles as a female in this domain?
I have been very well supported in professional sport. I think it is terrific to see the rise of women's' sport globally, but there is still a long way to go to achieve equality.
I do continue to observe a lack of equal gender representation at all levels of sport, from administration, to coaching, the media, infrastructure and pay equity for athletes. One question is why women's sport is not commercialising as quickly as its growth in participation and audience. I think that there is still an unconscious bias existing in organisations, including in sport.
How do you define success?
By the strengths of my relationships with my family, friends, colleagues and my community, and having no regrets.
Why is education an important investment in advancing a woman's career?
The knowledge you gain through education can never be taken away, and with experience can amount to wisdom. Qualifications signal your capability, independent thinking, commitment and communication skills. Education is always a good investment – the new frameworks and skills you learn can apply to any context throughout life. With education, you can upgrade your skills and pivot your career.
You originally started a career in law, what made you want to change to become a marketing expert?
I was exposed to marketing while undertaking my MBA part time and found it really interesting and impactful as a field overlaying most businesses. I then returned a couple of years later, at the suggestion of my MBA marketing professor, to undertake a PhD. At the time I was keen to transition to a more flexible, creative career as I had four young children and academia was very attractive for these goals.
Marketing is an exciting, diverse field that draws upon psychology in understanding how consumers make decisions, creativity to figure out how to resonate with a market among all the clutter and highly quantitative, with sophisticated analytics underpinning key strategy.
What piece of advice has changed your life?
No limits! Stay fit, get plenty of rest, be clear on your priorities in life and enjoy each day.
Advance your career with our two Executive Education courses for women: Leadership for Executive Women and Leadership for Senior Executive Women.
Media: Associate Professor Sarah Kelly, s.kelly@business.uq.edu.au, +61 7 344 31204 or  Emma Pryor, UQ Business School Communications, e.pryor@business.uq.edu.au, +61 7 3346 4506