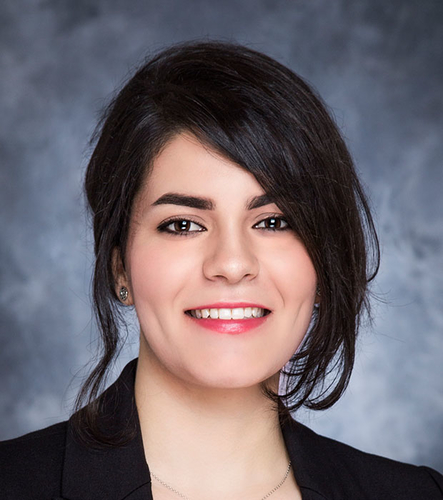 Dr Ida Asadi Someh is no stranger to gender imbalance, experiencing it first-hand in her own career and breaking down barriers in the process. This courageous and celebrated researcher urges other women to challenge the status quo to achieve their own version of success.
Now working as a female academic in the previously male-dominated area of Business Information Systems at The University of Queensland Business School, Dr Asadi Someh's first job in her home country was advertised only for male applicants.
She was very keen to get the job and insisted on talking to the manager. After a few days of interviews and conversations, she got the job. The position helped her to build the self-confidence she needed to forge her career.
Why do you think education is so important in advancing a woman's career?
Education was the only way for me to progress in my home country and be confident to influence the world for positive change.
I think this is still the case for many females around the world; influencing change is empowering. I do think we need to praise women for their skills and achievements. Success in education gives me a real sense of value and achievement. 
What's been the biggest 'pinch me' moment of your career?
Having my PhD thesis passed without any revision and winning the Vice Chancellor's award for best PhD thesis. It was such a relief and an inspiration for me to do more.
What do you think is the most significant barrier to female leadership?
I think there needs to be an active push to profile more positive female role models across a wide range of sectors. I believe in the power of sharing positive stories of successful females. Historically, the number of female leaders in science has not been high. Hearing their stories and learning how they overcame their challenges opens up new opportunities and helps other women to believe in our abilities regardless of gender.
How do you define success?
I focus on sentiment, rather than just outcomes. Outcomes will come as long as you do the right things. So for me, success is feeling happy about what I am doing.
What piece of advice has changed your life that you think would help other women?
Choose to work with good people rather than being driven to work for titles and brands.
Invest in the skills you need to be a trailblazer with our Executive Education courses.
Media: Dr Ida Asadi Someh, i.asadi@business.uq.edu.au, +61 7 334 64479 or  Emma Pryor, UQ Business School Communications, e.pryor@business.uq.edu.au, +61 7 3346 4506