A team of four students from The University of Queensland (UQ) Business School have taken second place in a competition hosted at RECon - the world's largest retail real estate convention, in Las Vegas.
The global four-day conference is hosted by the International Council of Shopping Centres and the Centre for Real Estate and Finance at the Cornell SC Johnson College of Business. As part of RECon, a case study competition is hosted with top international universities competing.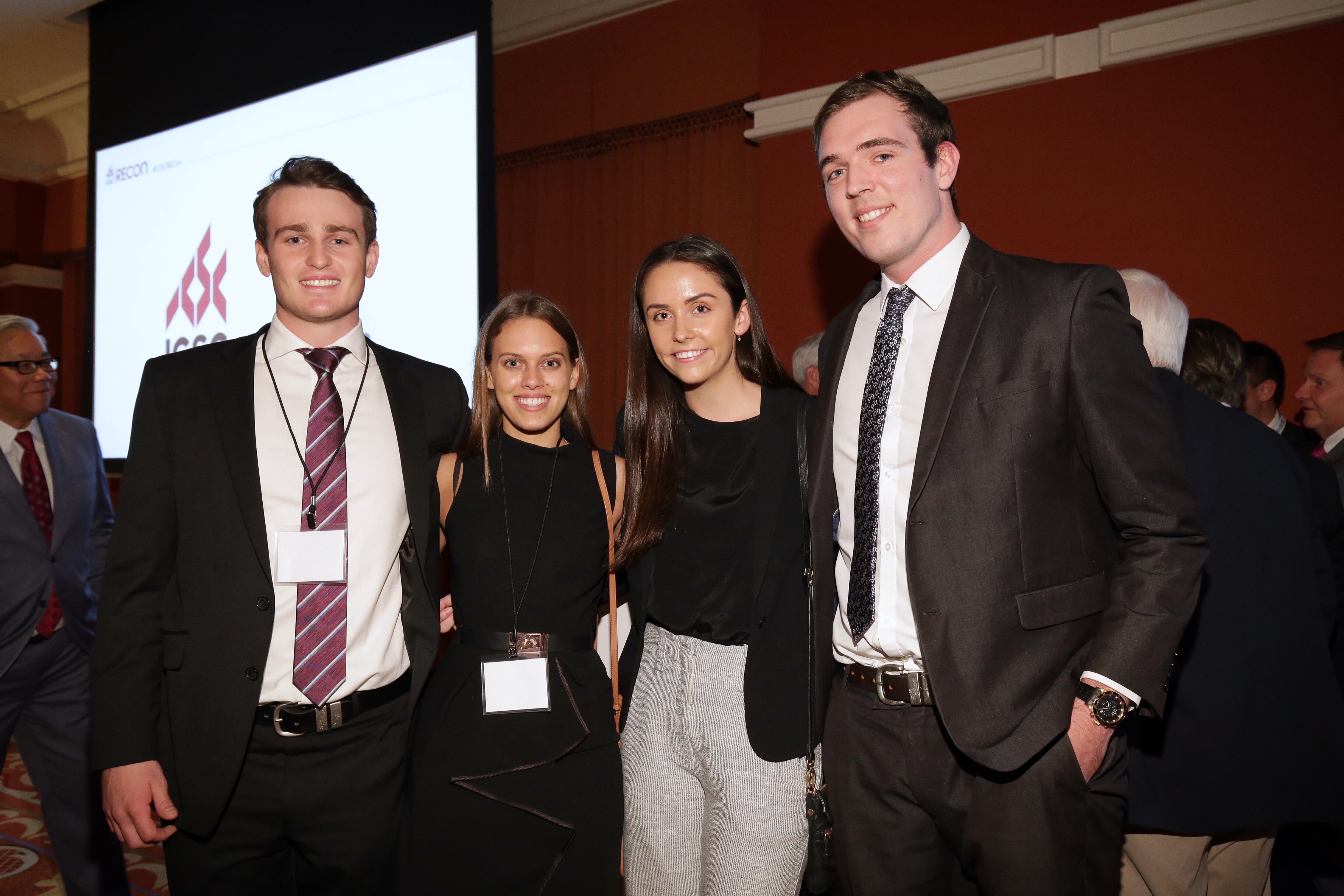 UQ Business School students, Conor Cowhig, Madeleine Catsoulis, Jake Tenkate, and Abbey Smith, who are in their final year studying an Undergraduate Degree in Business Management, majoring Real Estate and Development were selected to attend the invite-only competition as part of a capstone course. They joined 11 other prestigious universities, including Yale University, Stanford University and Hong-Kong Polytechnic University.
Real Estate and Development leader, Dr John Sturgeon accompanied the group of students and said the competition was a fantastic opportunity for students to test and apply their knowledge at an international level.
"The RECon competition gave our students the chance to put their learning to work and prove their ability on a global stage, at an event which attracts some of the most respected people from the real estate industry worldwide."
"It's also an outstanding opportunity for UQ students to network with top international universities and industry, allowing them to build valuable connections," said Dr Sturgeon.
The competition requires students to present an analysis of a real estate case study based on a real transaction to a panel of industry executive judges.
This year their case study was based on Eagle Investments looking at their Feasterville Kmart property. Their presentation was based on four key components:
Overall strategic plan and objectives of the company
Sell – what the company needs to do to achieve sales
Redevelop – does the site need to redevelop
Hold –  keep the property that is already there
The competition provides students with the chance to showcase their learning from the classroom and network with industry leaders, while battling it out for a $10 000 USD prize. This year over 1000 industry leaders attended the competition.
The top three winning universities included Cornell University in first place, The University of Queensland in second place and Guelph University in third place.
This is the third year UQ Business School have competed in the competition.
Media: Emma Pryor, UQ Business School Communications Manager, e.pryor@business.uq.edu.au, +61 7 3346 4506