The world of finance often evokes imagery of suits, brokers and big banks. However, the backbone of the industry is built on science and research. It was the inner workings of this juggernaut sector that attracted Lachlan Michalski to pursue a PhD at the University of Queensland (UQ), giving him access to Wall Street mentoring and a top international scholar.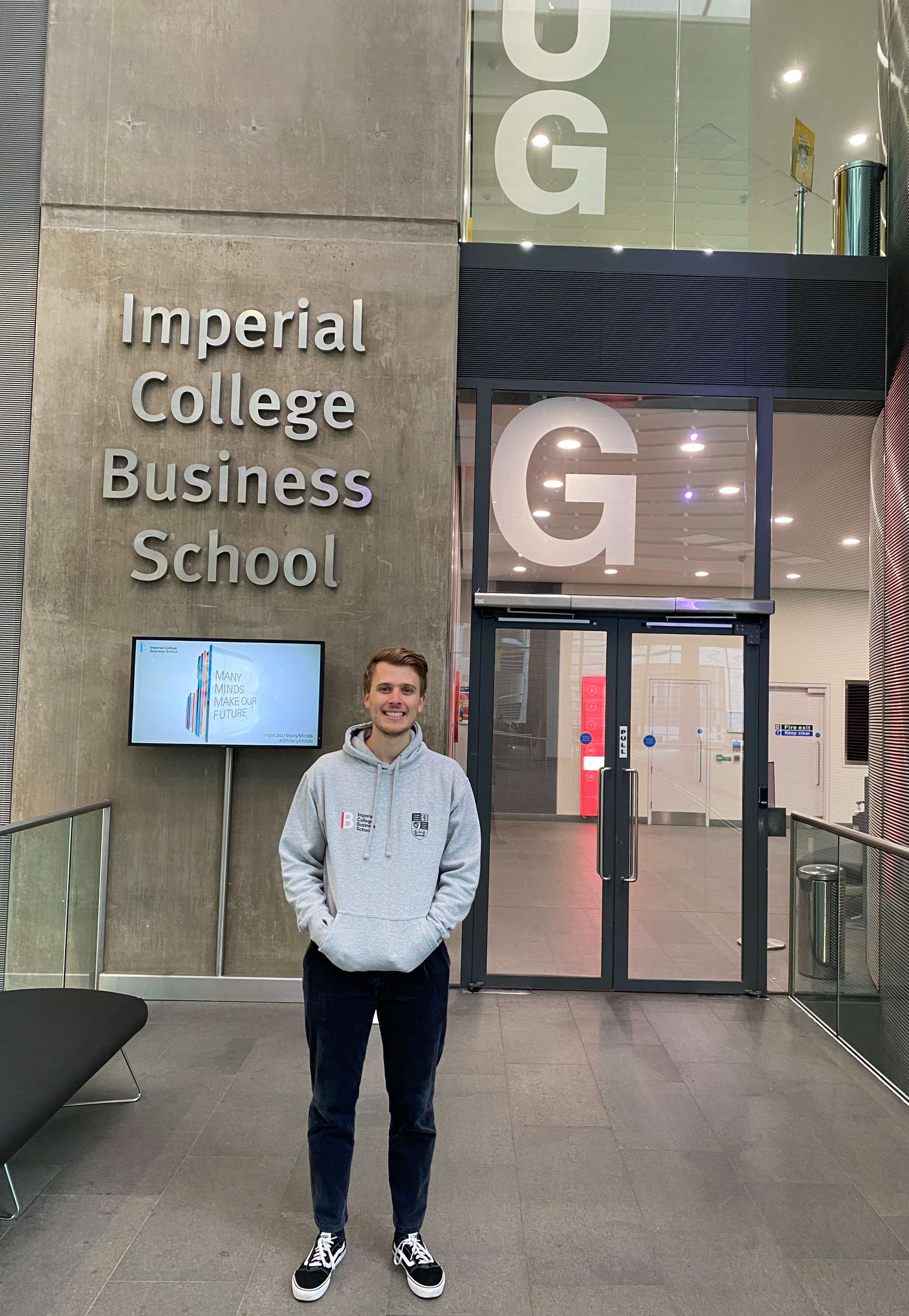 "The research support for PhD candidates at UQ has been incredible," says Lachlan.
"One of my supervisors, Associate Professor Rand Low, has extensive 'quant' experience working on Wall Street with institutions such as Bank of America Merrill Lynch and BlackRock.
"My other supervisor, Professor Robert Faff, was recently recognised by Stanford University to be in the top 2% in the field of finance." 
With their support and mentorship, Lachlan secured an international Visiting Researcher position at the prestigious Imperial College London.
Lachlan shares some insight into his PhD and research journey in the fast-paced world of finance.
What is your PhD research on?
My research area looks at Quantitative Finance focused on corporate bond asset pricing, corporate credit ratings and more. I use both machine and statistical learning models, along with the vital overlay of sustainable finance and ESG factors.
What do you enjoy about your UQ PhD experience?
The support for PhDs is top-notch. UQ researchers have access to high-performance computing equipment, extensive financial databases, and generous support for conferences and research publication.  
The research supervision and guidance I've received is invaluable.  Associate Professor Rand Low has fantastic experience working on Wall Street, and provides pragmatic insights into how academic research and mathematical models can be applied in the world of high finance.  While Professor Robert Faff is a top global finance scholar.  His guidance on the academic aspects of my PhD research is second-to-none. 
I feel I am well-supported whether I choose to enter industry or academe once I complete my PhD studies at UQ.
What is your role at Imperial College?
I have a 1-year visiting researcher appointment within the finance department of Imperial College Business School.  My Visiting Researcher appointment is supported by Associate Professor Lara Cathcart of Imperial College, who is an expert in the field of fixed income, CDS and corporate bonds.
What are your future career aspirations?
I'm passionate about the visibility and use of social/environmental bonds, along with the allocation of funds to tackle existing social and economic inequalities.
I intend to continue working as a quantitative researcher at an investment bank or hedge fund in London or New York City. Developing solutions to complex problems, whilst making a positive social impact is something I value.  These are both important approaches that will ensure long-term financial stability at both micro and macroeconomic levels globally.
Is a UQ PhD right for you? Find out more