Greenwashing in the Skies: Understanding Misleading and Trustworthy Environmental Communication in the Airline Industry
7 June 2023

12:00pm

–

1:00pm
Have you ever felt confused and sceptical when reading environmental claims made by companies? How can communication be both misleading and trustworthy at the same time? Join our upcoming seminar where lecturer Dr Mireia Guix from The University of Queensland and Trust, Ethics and Governance Alliance will present her research on the case of voluntary carbon offsets in the aviation industry. Mireia will explore how communication can be a continuum from greenwashing to trustworthiness, and how this can impact consumer trust and scepticism.
This webinar is a must-attend for anyone looking to establish trust in their environmental communication and build stronger relationships with their customers. Join us and be part of this important conversation on how to create trustworthy messaging and win consumer trust.
Project abstract
The experience of encountering greenwashing claims during online purchases is a common issue for consumers, leading to the implementation of various regulatory changes aimed at protecting them globally. This project delves into the website communications of 37 airlines concerning voluntary carbon offsets and assesses the trustworthiness and misleading qualities of the messages presented to consumers. The study proposes a taxonomy of trustworthy and misleading claims to examine how airlines prefer to communicate various aspects of carbon offsets (type of claim) and the manner in which they choose to convey these messages (nature of claim). The research uncovers how the blend of trustworthy and misleading communication can enable airlines to establish an eco-friendly brand image and reduce the need for technological advancements towards carbon-neutral aviation. Additionally, the project provides practical examples on how to convert misleading communication into trustworthy messaging.
About Dr Mireia Guix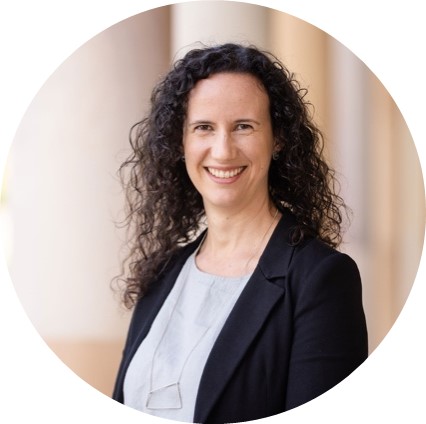 Mireia is a lecturer in tourism at the UQ Business School, The University of Queensland. She has worked on projects for United Nations Environmental Programme, the Inter-American Development Bank, the European Commission, and national tourism government agencies. Her research addresses different aspects of corporate social responsibility management and communication as well as social and environmental accounting and reporting for the tourism and hospitality industry. She combines qualitative and quantitative content analysis of public communications to explore ethical issues such as carbon offsets, net zero commitments, or modern slavery.
More about the Trust, Ethics and Governance Alliance
About Business School Events
The Business School proudly hosts a range of events throughout the year, independently, in conjunction with The University of Queensland, and with our industry partners. Our events may appeal to audiences of prospective, current or past students, members of the public or industry professionals.