Trust, Ethics and Governance Alliance
---
Latest news
Upcoming Event:
The focus on environmental, social and corporate governance (ESG) is reaching new heights, prompted by unprecedented levels of regulatory and investor interest. Join us at our upcoming event in partnership with the Business Sustainability Initiative, where our world-class researchers and prominent industry leaders will discuss the complex issues around ESG and its importance for business.
The panel will include:
---
Join the Trust, Ethics and Governance Alliance LinkedIn community to keep up to date on, and contribute to, current research and thought leadership on trust, ethics and governance. 
The importance of and challenges to trust, ethics and effective governance is high on the national agenda. Recently, Australia has seen national enquiries into institutional failures and trust breaches by the banking and financial services sector, aged care, churches, and sporting organisations. Findings from these enquiries uncovered systematic failures of ethical culture, integrity and governance systems. In recognition that long term sustainability of business is dependent upon trust and goodwill, ethical and trustworthy organizational conduct requires robust governance systems that benchmark and assess performance and culture. 
While critical, many organisations struggle to align their various formal and informal control mechanisms to reliably produce trustworthy and ethical conduct. Rapid changes in society, such as the rise of advanced technology and artificial intelligence further place unprecedented challenges on managing trust, ethics and governance issues. This is exacerbated by economic, political and social polarisation that further challenges robust public debate and action on critical issues. These issues require multi-interdisciplinary research to develop holistic responses that promote sustainable and effective policy reform.
The Trust, Ethics and Governance Alliance (TEGA) brings together experts from across the Business School and the TC Beirne School of Law to help address these complex and rapidly evolving challenges. 
Our researchers are internationally recognised for their thought leadership in the areas of:
building and repairing trust
reputation and image management
organisational and ethical decision making
corporate regulation, governance and corruption control 
responsible stewardship of intelligent technologies and data
Through our research, partnerships and executive education, we bring evidence-based insights that help industry, government and not-for-profit organisations understand and manage trust, ethics and governance issues. Our thought leadership brings new perspectives that challenge traditional governance approaches and encourage research-informed debate. 
---
Contact the Trust, Ethics and Governance Alliance
If you would like more information or to explore opportunities to partner with the Trust, Ethics and Governance Alliance please contact: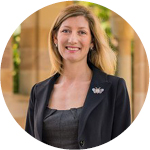 Professor Nicole Gillespie
Co-Lead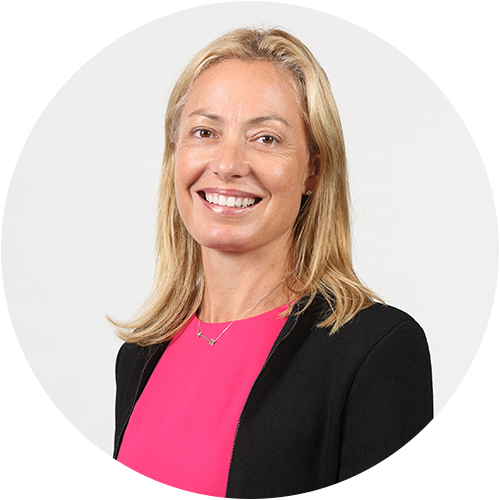 Associate Professor Sarah Kelly
Co-Lead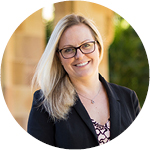 ​
Dr Shannon Colville
Hub Coordinator
Our experts
Trust, Ethics and Governance Alliance brings together an interdisciplinary group of experts with complementary backgrounds in management, law, accounting, strategy, finance, marketing, tourism, international business and business information systems. Together we tackle the complex trust, ethics and governance challenges currently facing industry, government, not-for-profits, and society.
Leads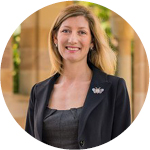 Professor Nicole Gillespie – KPMG Chair in organisational trust – building, repairing and maintaining trust in organisations, measuring stakeholder trust, managing trust during change and disruption, trust in AI & technology-mediated services, designing trustworthy organisations; trust across cultures.
Nicole's research focuses on the development and repair of organizational and stakeholder trust, particularly in challenging contexts such as after trust failures, during organizational transformation and technological disruption, and in contested contexts. She is also an expert on the measurement of trust. Current projects focus on understanding trust in artificial intelligence, repairing trust in organisations, designing trustworthy organizations, understanding and measuring stakeholder trust, preserving trust during change, and understanding the causes of and responses to trust failures in non-profit organisations. Her work spans the Banking, Resources, Health, Education, R&D and Not-for-Profit industries.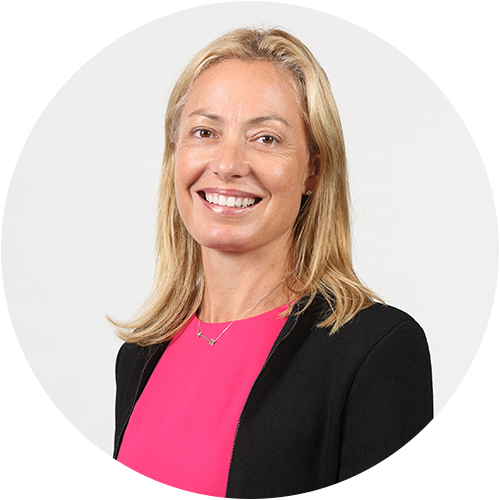 Associate Professor Sarah Jane Kelly – Ethical and legal transgressions in sport, corruption in sport, professional ethics, governance and regulation in e-sports, brand authenticity and trust and ethical marketing.
Sarah blends her background in law, psychology, and marketing to explore corruption, governance, and ethics in sport. From a legal perspective, her work looks at the governance issues around e-sports (competitive online gaming). From a psychology perspective, her work explores the health and social wellbeing impacts of e-sports. From a marketing perspective, her research looks at the advertisement of harmful products (e.g., alcohol, gambling, energy drinks, junk food) in sport and e-sports. Other ongoing projects include the evolution of values and ethics in sport, anti-doping and integrity regimes, marketing policy in sport, protection of vulnerable consumers and scandal in sports.
Key researchers
Dr Saeed Akhlaghpour - Data privacy and data protection (organisational, legal, and technical aspects), organisational responses to data breaches.
Professor Neal Ashkanasy – Emotions and trust, including emotional intelligence and emotional regulation. Organisational and national culture, abusive supervision and ethical behaviour in organisations.
Dr Micheal Axelsen – Data governance/IT governance, privacy laws, data breach notification scheme, information systems audit and compliance, artificial intelligence and reliance on intelligent decision aids.
Associate Professor Francesca Bartlett – Ethics, professional ethics, private law and governance and woman and the Law.
Dr Justin Brienza – Wisdom and ethics, reasoning and decision making, bias and balance and conflict and cooperation.
Professor Andrew Burton-Jones – design, use and governance of IT in healthcare.
Dr Cassandra Chapman – Prosocial behaviour, trust in charities, moral organisations (e.g., non-profits), public responses to ethical transgressions.
Dr Monica Chien – impacts of transgressions, misconducts and scandals in marketing, tourism, and sport; overtourism induced conflicts and disruptions; stigma and brand equity.
Dr Michael Collins – ethical leadership, disinhibition and unethical behaviour, personality, intelligence and leadership.
Dr Vicky Comino – Building, repairing and maintaining trust in corporations and financial institutions, corporate culture and governance.
Dr Peter Do – Financial accounting, corporate governance; board monitoring and information intermediaries in capital markets.
Associate Professor Martin Edwards – People analytics, governance of analyses of employee linked data, ethical challenges of people analytics transparency and accountability of automated HR analytic/HR processes bias algorithmic application in HR decision making and employees' perceptions of their employer's social responsibility credentials.
Associate Professor Kathleen Herbohn – Accountability of organisations around climate change and consequences for their choices within equity and debt markets.
Professor Matthew Hornsey – (mis)trust in communication within and between groups, predictors of ethics breaches in organisations and efficacy of different trust repair strategies.
Professor Marta Indulska – AI and responsible stewardship, data quality and governance.
Dr Radha Ivory – Corporate criminal liability laws, their features, reforms and problems, international anti-corruption law, its regulatory form and unintended consequences, corporate negligence offences and legal regulations on corporate culture, non-trial resolutions with corporations in foreign bribery cases.
Dr Adam Kay – Mindfulness in organisations, pro- and anti-social workplace behaviour, and corporate social (ir)responsibility.
Dr Yiqiong Li - Counterproductive behaviours (workplace bullying, abusive supervision, and customer aggression), employee voice, team mindfulness, and organizational climate.
Dr Tracy Martin – Behavioural corporate governance, board decision processes and strategic human resource management.
Dr Lance Newey – Wellbeing as strategic ethical governance, strategic stakeholder wellbeing, business and society wellbeing strategies and paradoxical wellbeing tensions in leadership.
Professor Tyler Okimoto – Justice and justice repair, post-conflict reconciliation, biases in organisational and ethical decision-making and inequality and discrimination.
Dr Andre Pekerti – Acculturation cross-cultural research ethics multiculturalism within individuals.
Dr Josephine Previte – Ethics of care and community resilience, social change processes in behaviour change campaigns and program evaluations.
Dr Vanitha Ragunathan – Corporate governance, board behaviour and delegation, board responses to crises.
Associate Professor Sergeja Slapničar – Behavioural aspects of performance measurement and incentive systems in various areas, corporate governance.
Dr Ida Asadi Someh – Organisational and societal impact of data analytics and artificial intelligence.
Dr Michael Turner – Ethics and fraud, corporate governance.
Associate Professor Gabrielle (Gabby) Walters – Image and reputation management, market recovery following crises and disastrous events, consumer behaviour and hospitality and tourism.
Early career researchers
Dr Shannon Colville – corruption and trust networks, trust violation and repair, compliance and social identity.
Dr Caitlin Curtis – Trust in AI, ethics, policy, and public awareness of DNA testing and AI.
Dr Steve Lockey – Trust violation and repair, role of emotions in the process of trust violation and repair, ethical leadership and wellbeing.
Dr Tapani Rinta-Kahila – organisational implementation of AI, sociotechnical change, AI explainability, unintended consequences of AI and replacement of legacy systems.
Dr Heather Stewart – Building agility and resilience in SMEs, work integrated learning, digital transformation, communitication strategies.
Honorary Members
Associate Professor Bernard McKenna – Wisdom; leadership; ethics; wise decision making.
PhD students and research associates
Mahsa Amirzadeh
Kaylene Ascough
Agata Bialkowski
Niamh Daly
Lucas Dixon
Alana Dorris
Hamidreza Harati
Daniel Holm
Alexandria Macdade
Fitri Oktaviani 
Vanvilay Phommalah
Sarah Richardson
Shaun Star
Wanting Sun
Resham Vasandani
Claire Cunningham
Our Research
Our research is focused in three interconnected areas:

Trust Building and Repair 
Trust is a fundamental building block of any relationship, whether that be with customers, employees, investors, suppliers and partners, regulators or broader communities and society. Despite its central importance, it is a concept that is often misunderstood. Our researchers investigate this multifaceted concept across a broad range of contexts.
Key areas of research expertise:
Building, preserving and restoring trust and reputation
Responding to and recovering from trust breaches and scandal
Cultivating resilience to trust breaches and designing trustworthy organisations
Understanding and measuring stakeholder trust
For more information please visit the projects tab.

Ethics, Corporate Regulation and Culture
Ethical misconduct and corruption are as true today as it has ever been and combating these deviant behaviours require taking steps to ensure corporations have effective governance and regulation, as well as cultures that support ethical conduct. Our researchers confront these hard issues from a diversity of perspectives.
Key areas of research expertise:
Examining decision-making near the ethical edge, where hard regulations meet soft cultural controls 
Understanding conceptions of corruption, integrity and ethical risk in organisations and societies
Assessing the effectiveness of corporate regulation, governance and corruption control from diverse disciplinary, legal and ethical perspectives
For more information please visit the projects tab.

Responsible Stewardship of Technology in the Digital Era
Advances in technology and artificial intelligence, combined with the unprecedented creation and capture of personal data, raises a number of ethical, trust and governance issues and challenges. Our researchers tackle these complex and rapidly evolving issues around the collection, use and governance of data, trust in emerging technologies, and responsible technology use and transformation in society.
Key areas of research expertise:
Responsible stewardship and use of intelligent technologies and data into society
Using personal data for business analysis, including HR data analytics
Accountable use of intelligent algorithms  
Explainability of machine learning algorithms 
For more information please visit the projects tab.
Our Projects
Our researchers conduct innovative, high quality research projects, often in partnership with industry and government, to address pressing concerns and transform the future outlook of trust, ethics and governance in organisations and society.
Trust Building and Repair
Ethics, Corporate Regulation and Culture
Responsible Stewardship of Technology in the Digital Era
Business Insights
Preserving organisational trust during disruption

Organisational trust is important during periods of disruption. Trust helps employees and managers to effectively navigate challenging events and respond constructively to change, and underpins organisational agility and resilience.
Why not-for-profit organisations trigger more negative reactions from consumers than commercial businesses after a breach of trust

Nonprofit organisations play a unique role in sustaining the fabric of society: many have a core mission to increase inclusiveness, preserve equality, and protect the interests of society's most vulnerable members. They deliver this mission in ways that cannot be substituted through commercial or government activity.
Trustworthy by Design: A practical guide to organisational trust

Why do some organisations earn and sustain a reputation for trust over time, while others become embroiled in trust scandals? Our research indicates the difference lies in how the organisation is designed. While simple, this perspective is powerful and highlights why many organisations struggle with trust.
So what does a practical alternative look like that designs trustworthiness into the DNA of an organisation? This report describes what a strategic, whole-of-business approach to managing and preserving organisational trust looks like. To do this, we break down organisational infrastructure into key components and show how each plays a unique role in driving or undermining trustworthy conduct. The report provides practical questions for assessing the trustworthiness of your organisation, along with strategies for designing and aligning organisational infrastructure to engender trust. The principles and best practice guidelines are neither quick nor easy to implement. However, our case study research suggests they are key to achieving a resilient and sustainable reputation for trust across one's stakeholder network.
Mindfulness facilitates constructive conflict management

Conflict is a pervasive and inescapable part of organisational life that is commonly assumed to be harmful. However, when conflict is managed constructively organisations can realise tremendous gains. Thus, an important question for research and practice is: what can organisations do to cultivate more constructive attitudes and behaviours around workplace conflict?
The GFC and beyond – how do we deal with corporate misconduct

The Global Financial Crisis (GFC) and procession of scandals since, both globally (eg, manipulation of LIBOR) and locally (most recently, involving Westpac, alleging serious breaches of anti-money laundering and counter-terrorism financing laws), have highlighted widespread corporate misconduct, raising the question 'how to best cope with corporate wrongdoing'?
Webinar Recordings

News
Upcoming Event – Building your evergreen corporate strategy: Why ESG is critical to your business success

Join us at our upcoming event in partnership with the Business Sustainability Initiative, where our world-class researchers and prominent industry leaders will discuss the complex issues around environmental, social and corporate governance (ESG), and its importance for business.
Australians have low trust of Artificial Intelligence international study reveals

Trust experts, Professor Nicole Gillespie, Dr Steve Lockey and Dr Caitlin Curtis led the study in partnership with KPMG, surveying more than 6000 people in Australia, the US, Canada, Germany and the UK to unearth attitudes about AI.
UQ community recognised in Queen's Birthday Honours list

Associate Professor Dr Sarah Kelly was awarded the Medal in the General Division (OAM) for her contribution to teaching and research as part of the Queen's Birthday Honours.
Associate Professor Shaun Star awarded the Australia India Impact Award

Associate Professor Shaun Star awarded the Australia India Impact Award at the India Australia Business & Community Awards Gala 2021. The Australia India Impact Award recognises an individual's contribution to the bilateral relationship.
Leaders who build trust can improve performance in culturally-diverse teams

Professor Nicole Gillespie is featured in the Melbourne Business School Podcast and discusses a new way to foster trust that could improve performance in culturally-diverse teams.
Coronavirus Australia: COVID-19 conspiracy theorists less focused on greater good, study finds

Professor Matthew Hornsey and Dr Cassandra Chapman's study found the number of people who endorse COVID-19 conspiracy theories was higher among politically conservative participants, women and those who reported lower levels of education and socio-economic status, and came with similarly high self-focused concern and protective behaviours.
Thought Leadership Webinar: Navigating the trust challenges of artificial intelligence (AI)

In partnership with KPMG, The University of Queensland (UQ) Business School presents our Thought Leadership Webinar: Navigating the trust challenges of artificial intelligence (AI). Based on insights from the new UQ global study, Professor Nicole Gillespie and Dr Caitlin Curtis of the Trust, Ethics and Governance Alliance join industry panellists to discuss how organisations can navigate the ethical challenges associated with AI.
More than a feeling: why emotional intelligence is crucial for leaders during a crisis

The global COVID-19 pandemic has brought about a series of changes to the way we work. From suddenly managing teams working remotely to employees experiencing mental health or financial hardship – the crisis has led to many new leadership challenges.
5 leadership trends that will be more important than ever in 2021

These are the top five leadership trends that will dominate the business landscape in 2021 and beyond, according to top UQ Business School researchers.
National study reveals Australians have low trust in Artificial Intelligence – but there is hope

A University of Queensland (UQ) report has revealed that two thirds of Australians do not trust Artificial intelligence (AI), and many are unaware that it is being used in everyday applications, like social media. 
Can we? Should we? The UQ Trust, Ethics & Governance Summit 2020

The Trust, Ethics and Governance Alliance (TEGA) hosted their inaugural Summit on the 8th of October. This Summit brought together world-class researchers and experienced industry leaders to share and discuss cutting edge insights through interactive panel discussions and practical research presenataions.
Continue reading on LinkedIn  Watch the TEGA Summit video
Managing conflict through mindfulness

Widescale disruption wrought by COVID-19 has forced employers to rethink, re-evaluate and reposition how they do business. As restrictions ease and operations resume, SME and start-up employers have a rare opportunity to reshape their workplace culture. Specifically, they have the chance to create a more "conflict-positive" workplace.
Three ways organisations can increase employee trust during a global pandemic

Research shows that trust within an organisation is critically important for successfully navigating crises and disruption. Management expert from The University of Queensland Business School, Professor Nicole Gillespie, shares insights on how leaders can maintain employee trust during the current COVID-19 crises, drawing lessons from her research on organisations that successfully preserved trust during the 2008 Global Financial Crisis (GFC).
Safe from harm:  online security when working remotely

The global and seemingly overnight mass exodus of workers into their homes has raised serious security issues. Experts reveal the best way of keeping your organisation and your workers safe from harm.
Continue reading on Intheblack
The ethics of AI: Q&A with Associate Professor Sarah Kelly

There is growing evidence and concern that the algorithms and data underpinning AI can produce bias and ethical injustice. Associate Professor Sarah Kelly discusses the governance and data management considerations necessary to ensuring the ethical implementation of AI.
Increased monitoring won't boost productivity


Many employers now have concerns about maintaining the productivity of their remote workforces, but this is absolutely not the time to introduce higher levels of monitoring, an HR analytics expert says.
Organisations should be wary not to overcompensate for the lack of face-to-face contact with employees with electronic monitoring because this is a counterproductive response, says Martin Edwards, associate professor in management at the University of Queensland's Business School.
Corporate scandals: Why good people do bad things – and how to stop them

There's a long list of corporate scandals that have damaged public trust in respected businesses. Research suggests that corporate wrongdoing is often due to 'ethical blind spots' rather than wilful misconduct.
Game on - the ethics of esports

It is one of the fastest growing entertainment sectors, yet esports lacks regulation and governance, leaving it open for unethical practices and risky behaviours. Associate Professor Sarah Kelly, an expert on sports marketing and law at UQ Business School, shares her knowledge of the industry.
AIBE Conversation Series "Repairing a broken system: Trust, Ethics and Governance in an era of Scepticism and Scandal."

Over the past few years, national enquiries have revealed systematic failures of ethical culture, integrity and governance. Trust, ethics and governance are of high concern to Boardrooms given these failures threaten balanced discourse, public policy and social cohesion.
The Regulation of Corporate Ethics: Governance in an Age of Inquiries

How the law should regulate companies for more ethical behaviour is a key issue for policy-makers around the world. Organisations are generators of wealth and important providers of public services. But they are also sites for wrongful and sometimes criminal activities, as recent inquiries in Australia have shown.
Six questions our banks need to answer to regain trust

Here are the six most important questions our banks will need to answer for their stakeholders to regain trust.
Avoiding a Trust Meltdown – New Chair Seeks to Enhance How Companies Build and Sustain Trust

The University of Queensland (UQ) Business School has partnered with professional services firm KPMG Australia to establish a new Chair in Organisational Trust.
Six areas organisations need to address to avoid a trust failure

Corporate scandals are often blamed on a couple of 'bad apples' in the ranks of management, but they are usually indicative of a larger fault in the system. Research shows how to avoid them by designing organisations with trust embedded in the foundations.
Advisory board
The Trust, Ethics and Governance Alliance advisory board are highly respected professionals, with extensive knowledge and experience in the areas of trust, ethics and/or governance.  Together, we help advance research and its translation into practice to better tackle current and future challenges.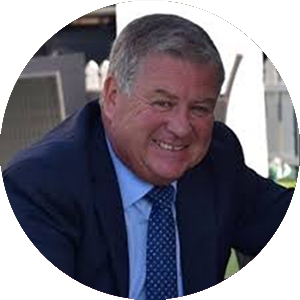 Mark Ainsworth – Deputy Commissioner, Queensland Racing Integrity Commission
Mark is a former Detective Superintendent in the Queensland Police Service, with over 38 years' service. He has worked on three Royal Commissions including the Fitzgerald Commission of Inquiry into Police Corruption; the Queensland Flood Commission of Inquiry; and The Trade Union Royal Commission. This work led to the establishment of the Queensland Racing Integrity Commission, where Mark now works as the Deputy Commissioner, in charge of the Operational area of the Integrity Commission.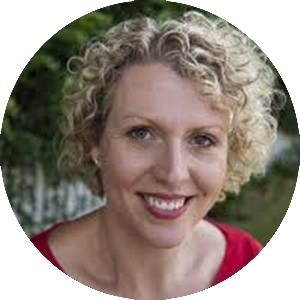 Heidi Cooper – Head of Public Affairs Qld & Strategic Projects, Transurban
A senior executive with over 20 years' experience, Heidi Cooper is an expert in the creation and execution of strategic approaches to emerging trends and complex challenges. Heidi is an experienced advocate and corporate affairs professional and is also a qualified solicitor and public policy specialist. This combination has enabled Heidi to specialise in providing strategic advice to Top 20 ASX companies with large growth agendas and significant social impact. Her work has focused on positively influencing the political environment, achieving commercial outcomes, enhancing reputations, building strategic relationships and fostering social licence.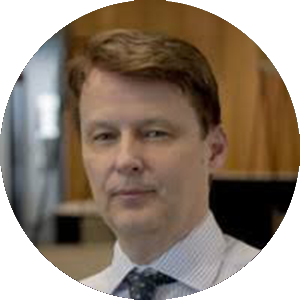 Rupert Haywood – Managing Director Corporate Services and Chief Risk Officer, Queensland Treasury Corporation
Rupert has more than 30 years' experience in the financial services sector in Australia and the UK. He has held senior roles at Suncorp Metway, Macquarie Bank and Westpac. He was formerly a member of the Local Government Infrastructure Services Board (owned by the LGAQ) and a member of the Australian Securitisation Forum National Committee. Prior to his current role, he led both the Risk and Financial Operations Division and Client Services Division at QTC.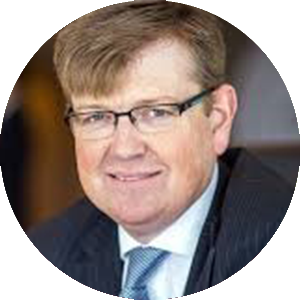 Micheal Hiller – Queensland Chairman, KPMG
Micheal is currently the Chairman of Partners for KPMG in Queensland and also serve as the Deputy Chairman of the KPMG Board in Australia. He has extensive experience in working across all levels of government and the private sector in Australia where he has helped organisations improve their performance by focussing on their people, processes, technology and organisation structures. He is also a registered psychologist and a chartered accountant.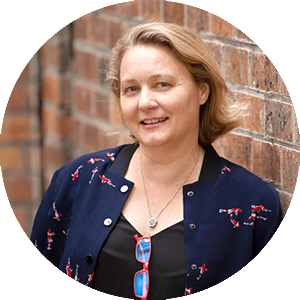 Leanne Kemp – CEO of Everledger and Queensland Chief Entrepreneur
Leanne is the Founder and CEO of Everledger and Queensland Chief Entrepreneur. Leanne co-chairs the World Economic Forum's Global Future Council on the Future of Manufacturing and takes part in the Global Future Council on Blockchain. She also leads workstreams at the Global Blockchain Business Council, co-chairs the World Trade Board's Sustainable Trade Action Group, and is on the IBM Blockchain Platform Board of Advisors. More recently, Leanne has been appointed to the Global Blockchain Business Council as a Regional Ambassador of Australia, an Adjunct Professor in the Institute for Future Environment at the Queensland University of Technology and Blockchain Advisory Board Member of the Organisation for Economic Cooperation and Development (OECD).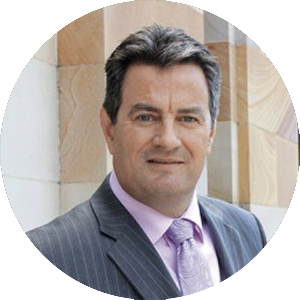 David Lavell – Integrity and Investigations Unit, The University of Queensland
David is currently the Associate Director of the Integrity and Investigations Unit at the University of Queensland. Previously David has held a number of leadership roles including: the Director of the Ethical Standards Unit, Department of Community Safety in the Queensland Government; Assistant Director of the Ethical Standards Unit, Department of Education and Training; Principal investigator, Ethics Unit of DETA. He has also held previous Detective Sergeant positions with a range of government agencies and Criminal Investigation Branches of the Queensland Police.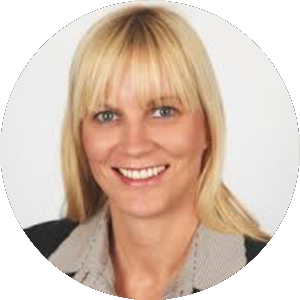 Juanita Maiden – Senior Associate, Murdoch Lawyers
Juanita is a Senior Associate at Murdoch Lawyers and specialises in the law of wills and estates. She holds multiple board positions including Queensland Cricket, South East Queensland Rugby League, and Trinity Anglican School. Juanita is also the Chairperson of the AFL Queensland Tribunal and has multiple memberships with the Queensland Law Society, Society of Trust & Estate Practitioners, Australian Institute of Company Directors and the Australian & NZ Sports Law Association.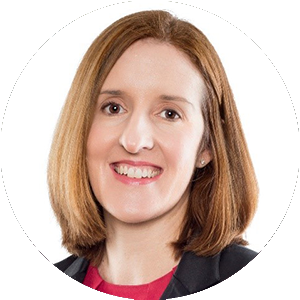 Katrina King – General Manager - Capital Solutions, QIC
Katrina has over 25 years' experience in financial services and is responsible for originating research, product innovation and product governance at QIC. She has a strong passion for ESG integration into QIC capabilities and working with clients to tailor this for their requirements. Katrina was previously Head of Fixed Income Research and Strategy in QIC's Global Liquid Strategies team. Prior to joining QIC in 2006, Katrina was employed by JPMorgan in New York, Tokyo and London working in roles focused on credit card securitisation, structuring credit issuance into the Asian market and running the CDO Syndicate Desk in Europe.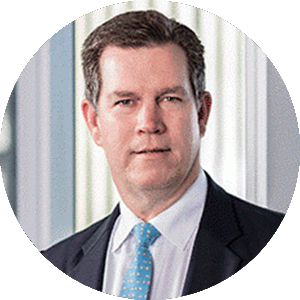 Karl Morris – Chair of QSuper and Broncos, Managing Director of Ord Minnet
Karl's career spans over 30 years in financial services and wealth management. Karl is the Chair of QSuper and the Broncos and Managing Director of Ord Minnett. He is also chair of the Bravehearts Foundation Fund and the Mary MacKillop Brisbane Catholic School Access Fund. He is a Master Member ( and former chair 2012-2028) of the Stockbrokers and Financial Advisory Association of Australia.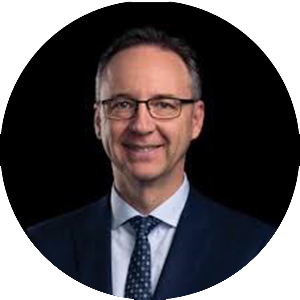 Graham Newton - Partner with McGrath Nicol
Graham is a Partner with McGrath Nicol and specialises in financial crime and investigations, contract assessment, dispute advisory and fraud risk management. He has more than 25 years of investigative and advisory experience and has worked with all levels of government, private sector companies, listed groups and legal advisors on a range of assignments such as foreign bribery, fraud, corruption investigations and workplace and misconduct complaints.  He is also an Adjunct Lecturer at the University of Queensland where he delivers lectures on financial crime.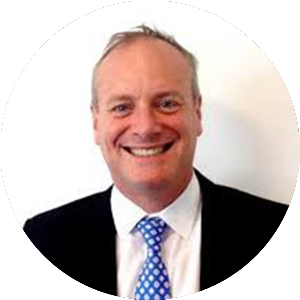 Fraser Power – Stakeholder & Advocacy Manager, Australia Pacific LNG
Fraser is an experienced Corporate Affairs professional specialising in reputation enhancement through the development and delivery of successful stakeholder engagement, advocacy programs, partnerships and communications for corporate, non-profit, government and energy sectors. He is currently the Stakeholder and Advocacy Manager at Australia Pacific LNG where his key areas of focus include delivering enhanced customer, government and stakeholder engagement, issue management and service delivery.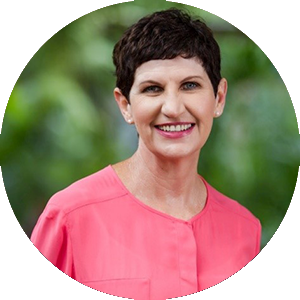 Lesley Ray – Executive Director -Philanthropy, Mater Foundation
Lesley is Director Philanthropy at Mater Foundation, Queensland where she culminates fundraising practice with organisational management and leadership. She leads a team of fundraising professionals and is charged with the development of the organisation's individual giving and philanthropic engagement programs. Lesley is Chair of the Certified Fundraising Executive (CFRE), an organisation based in Washington DC. She is also a Fellow of Fundraising Institute Australia (FIA), and in 2015, Lesley was announced as the recipient of the Arthur Venn Fundraiser of the Year award, which recognises an outstanding contribution to fundraising in Australia.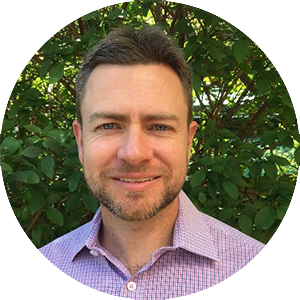 Chris Savage – Enterprise Risk Manager, Suncorp
Chris is the Financial Crimes Risk Manager for Suncorp Group where he provides advice and oversights the Group's financial crime framework. Over the last 20 years, Chris has acquired specialised experience with risk governance and integrity risk management and conducting financial crime and integrity investigations. Chris has worked across a range of industries and understands the challenges associated with leading or managing an organisation that values and acts with integrity.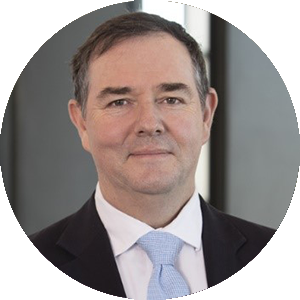 Richard Watson –  Deputy Chief Executive Officer, Trade and Investment Queensland
Richard has more than 15 years' commercial and government experience in senior executive roles in sports management and events. His career has spanned consulting, business development, financial control and management, and stakeholder engagement and management. Richard is currently the Deputy Chief Executive Officer at Trade and Investment Queensland where he leads TIQs corporate governance and services, including policy development, strategy implementation, and corporate communications. Prior to joining TIQ, he was Deputy Director-General – Sport and Recreation Services with the Department of National Parks, Sport and Racing.