Trust, Ethics and Governance Alliance
Join the Trust, Ethics and Governance Alliance LinkedIn community to keep up to date on, and contribute to, current research and thought leadership on trust, ethics and governance. 
Latest update
Read our newly released report on Trust in Artificial Intelligence, in partnership with KPMG.
The importance of and challenges to trust, ethics and effective governance is high on the global agenda. Against the backdrop of a series of national inquiries into institutional trust failures across multiple sectors, geo-political uncertainties stemming from the invasion of Ukraine, the climate crisis, the rapid rise of smart technology and digital disruption, volatility and uncertainty is placing unprecedented challenges on managing trust, ethics and governance issues.
UQ Business School's Trust, Ethics and Governance Alliance (TEGA) brings together academic experts and industry leaders to help address these complex and rapidly evolving challenges. By adopting an interdisciplinary research approach, robust insights are developed to inform public debate and promote effective evidence-based management practices and policy reform.
Researchers are internationally recognised for their thought leadership in the areas of:
building, preserving and restoring trust
reputation and image management
ethical leadership and decision making
corporate regulation, governance and corruption control 
Responsible and trusted intelligent technologies and data
Our thought leadership brings new perspectives that advance understanding of trust building and challenge traditional governance approaches whilst encouraging a research-informed debate.
---
Contact the Trust, Ethics and Governance Alliance
If you would like more information or to explore opportunities to partner with the Trust, Ethics and Governance Alliance please contact: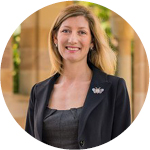 Professor Nicole Gillespie
Co-Lead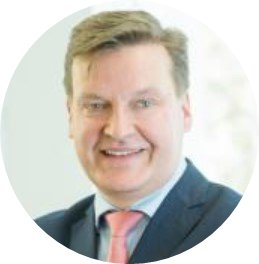 Professor Thomas Maak
Co-Lead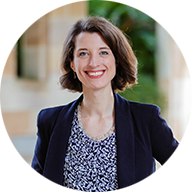 ​
Dr Radha Ivory
Lead for TC Beirne School of Law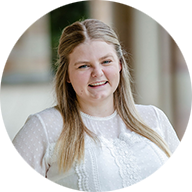 ​
Miss Alexandria Macdade
PhD Representative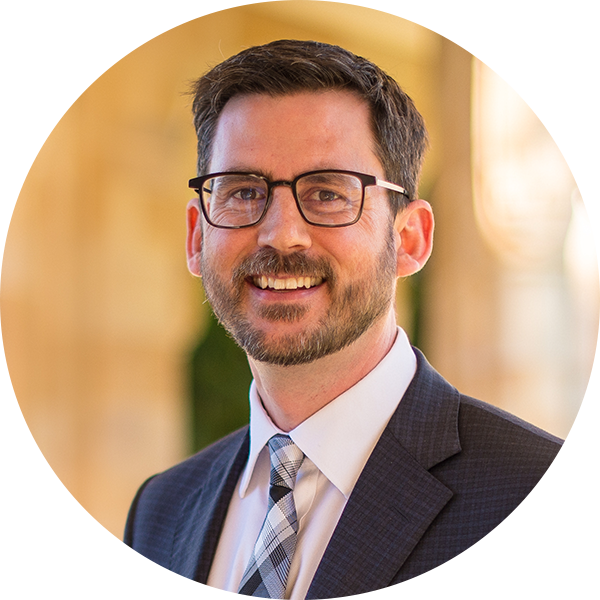 ​
Dr Adam Kay
Lead for the visiting scholar scheme 
Engage with us           View Research Hub 2022 report (PDF, 786.3 KB)
Our experts
Trust, Ethics and Governance Alliance brings together an interdisciplinary group of experts with complementary backgrounds in management, law, accounting, strategy, finance, marketing, tourism, international business and business information systems. Together we tackle the complex trust, ethics and governance challenges currently facing industry, government, not-for-profits, and society.
Leads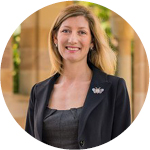 Professor Nicole Gillespie – KPMG Chair in organisational trust – building, repairing and maintaining trust in organisations, measuring stakeholder trust, managing trust during change and disruption, trust in AI & technology-mediated services, designing trustworthy organisations; trust across cultures.
Nicole's research focuses on the development and repair of organisational and stakeholder trust, particularly in challenging contexts such as after trust failures, during organisational transformation and technological disruption, and in contested contexts. She is also an expert on the measurement of trust. Current projects focus on understanding trust in artificial intelligence, repairing trust in organisations, designing trustworthy organisations, understanding and measuring stakeholder trust, preserving trust during change, and understanding the causes of and responses to trust failures in non-profit organisations. Her work spans the Banking, Resources, Health, Education, R&D and Not-for-Profit industries.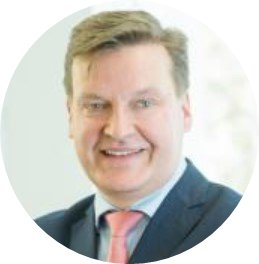 Professor Thomas Maak – inaugural UQ Chair in Ethics, moral agency, corporate responsibility, social cognitive neuroscience, and the foundations and study of responsible leadership.
Thomas Maak is the inaugural Chair in Ethics at The University of Queensland Business School. Prior to joining UQ in 2023, he was Director for the Centre for Workplace Leadership and Professor of Leadership at the University of Melbourne. A business ethicist by training, Thomas is a global authority in the field of ethics and responsible leadership. He uses a multi-level lens to research leadership at the individual, group, and organisational level, linking ethical theory, political philosophy, relational thinking, and stakeholder theory. His research interests are at the interface of moral agency, corporate responsibility, social cognitive neuroscience, and the foundations and study of responsible leadership.
Key researchers
Dr Saeed Akhlaghpour – Data privacy and data protection (organisational, legal, and technical aspects), organisational responses to data breaches.
Professor Neal Ashkanasy – Emotions and trust, including emotional intelligence and emotional regulation. Organisational and national culture, abusive supervision and ethical behaviour in organisations.
Dr Micheal Axelsen – Data governance/IT governance, privacy laws, data breach notification scheme, information systems audit and compliance, artificial intelligence and reliance on intelligent decision aids.
Associate Professor Francesca Bartlett – Ethics, professional ethics, private law and governance and woman and the Law.
Dr Ivano Bongiovanni –  Cybersecurity Management, Information Security Governance, Information Security Leadership, Design Thinking & Risk Management.
Dr Justin Brienza – Wisdom and ethics, reasoning and decision making, bias and balance and conflict and cooperation.
Professor Andrew Burton-Jones – Design, use and governance of IT in healthcare.
Dr Cassandra Chapman – Prosocial behaviour, trust in charities, moral organisations (e.g., non-profits), public responses to ethical transgressions.
Dr Monica Chien – Impacts of transgressions, misconducts and scandals in marketing, tourism, and sport; overtourism induced conflicts and disruptions; stigma and brand equity.
Dr Hasibul Chowdhury – Corporate governance, workplace diversity, executive social network, corruption.
Dr Michael Collins – Ethical leadership, disinhibition and unethical behaviour, personality, intelligence and leadership.
Dr Vicky Comino – Building, repairing and maintaining trust in corporations and financial institutions, corporate culture and governance.
Dr Peter Do – Financial accounting, corporate governance; board monitoring and information intermediaries in capital markets.
Associate Professor Martin Edwards – People analytics, governance of analyses of employee linked data, ethical challenges of people analytics transparency and accountability of automated HR analytic/HR processes bias algorithmic application in HR decision making and employees' perceptions of their employer's social responsibility credentials.
Dr Rachel Fitzgerald – Digital disruption; partnership for practice and microcredentials. 
Dr Cassandra France – Role of trust in brand strategy and brand relationships.
Associate Professor Kathleen Herbohn – Accountability of organisations around climate change and consequences for their choices within equity and debt markets.
Professor Matthew Hornsey – (Mis)trust in communication within and between groups, predictors of ethics breaches in organisations and efficacy of different trust repair strategies.
Professor Marta Indulska – AI and responsible stewardship, data quality and governance.
Dr Radha Ivory – Corporate criminal liability laws, their features, reforms and problems, international anti-corruption law, its regulatory form and unintended consequences, corporate negligence offences and legal regulations on corporate culture, non-trial resolutions with corporations in foreign bribery cases.
Dr Adam Kay – Mindfulness in organisations, pro- and anti-social workplace behaviour, and corporate social (ir)responsibility.
Dr Yiqiong Li – Counterproductive behaviours (workplace bullying, abusive supervision, and customer aggression), employee voice, team mindfulness, and organizational climate.
Dr Tracy Martin – Behavioural corporate governance, board decision processes and strategic human resource management.
Dr Mireia Guix Navarrete – Corporate social responsibility, sustainability accounting and reporting in hospitality and tourism, trust.
Dr Lance Newey – Wellbeing as strategic ethical governance, strategic stakeholder wellbeing, business and society wellbeing strategies and paradoxical wellbeing tensions in leadership.
Professor Tyler Okimoto – Justice and justice repair, post-conflict reconciliation, biases in organisational and ethical decision-making and inequality and discrimination.
Dr Andre Pekerti – Acculturation cross-cultural research ethics multiculturalism within individuals.
Dr Josephine Previte – Ethics of care and community resilience, social change processes in behaviour change campaigns and program evaluations.
Dr Vanitha Ragunathan – Corporate governance, board behaviour and delegation, board responses to crises.
Dr Tapani Rinta-Kahila – Organisational implementation of AI, socio-technical change, AI explainability, unintended consequences of AI and replacement of legacy systems.
Dr Marten Risius – Social media, blockchain technologies, online extremism, business information systems.
Associate Professor Sergeja Slapničar – Behavioural aspects of performance measurement and incentive systems in various areas, corporate governance.
Dr Ida Asadi Someh – Organisational and societal impact of data analytics and artificial intelligence.
Dr Jamie Tong – Corporate misconducts, management and financial fraud, corporate governance, corporate social responsibility. 
Dr Michael Turner – Ethics and fraud, corporate governance.
Associate Professor Gabrielle (Gabby) Walters – Image and reputation management, market recovery following crises and disastrous events, consumer behaviour and hospitality and tourism.
Mr Brydon Wang – Trustworthiness, climate resilient smart cities, blockchain, automated decision-making systems, law. 
Dr Katie Williams – Governance, information technology, data analytics, information security risk management
Early career researchers
Dr Shannon Colville – Corruption ecosystems, trust violation and repair, social networks.
Dr Caitlin Curtis – Trust in AI, ethics, policy, and public awareness of DNA testing and AI.
Dr Bichen Guan – Organisational trust, workplace emotion regulation; employee well-being, interpersonal relationships, psychometric assessment.
Dr Steve Lockey – Trust violation and repair, role of emotions in the process of trust violation and repair, ethical leadership and wellbeing.
Dr Brad Patridge – Ethical issues in medicine and healthcare, trust in AI, attitudes towards new technology
Dr Javad Khazaei Pool – Information systems, data privacy, trust.
Dr Natalie Smith – corporate governance, transformational change, leadership.
Honorary Members
Associate Professor Bernard McKenna – Wisdom; leadership; ethics; wise decision making.
PhD students and research associates
Mahsa Amirzadeh
Kaylene Ascough
Agata Bialkowski
Mahomay Chaskar
Claire Cunningham
Niamh Daly
Lucas Dixon
Alana Dorris
Megan Gale
Hamidreza Harati
Daniel Holm
Alexandria Macdade
Fitri Oktaviani 
Vanvilay Phommalah
Sarah Richardson
Shaun Star
Wanting Sun
Sandor Talas
Amy Tsai
Resham Vasandani
Gaala Watson
Our Research
Our research is focused in three interconnected areas:

Trust Building and Repair 
Trust is a fundamental building block of any relationship, whether that be with customers, employees, investors, suppliers and partners, regulators or broader communities and society. Despite its central importance, it is a concept that is often misunderstood. Researchers investigate this multifaceted concept across a broad range of contexts.
Key areas of research expertise:
Building, preserving and restoring trust and reputation
Responding to and recovering from trust breaches and scandal
Cultivating resilience to trust breaches and designing trustworthy organisations
Understanding and measuring stakeholder trust.
For more information please visit the projects tab.

Ethics, Corporate Regulation and Culture
Ethical misconduct and corruption are as true today as it has ever been and combating these deviant behaviours require taking steps to ensure corporations have effective governance and regulation, as well as cultures that support ethical conduct. Researchers confront these hard issues from a diversity of perspectives.
Key areas of research expertise:
Examining decision-making near the ethical edge, where hard regulations meet soft cultural controls 
Understanding conceptions of corruption, integrity and ethical risk in organisations and societies
Assessing the effectiveness of corporate regulation, governance and corruption control from diverse disciplinary, legal and ethical perspectives.
For more information please visit the projects tab.

Responsible Stewardship of Technology in the Digital Era
Advances in technology and artificial intelligence, combined with the unprecedented creation and capture of personal data, raises a number of ethical, trust and governance issues and challenges. Researchers tackle these complex and rapidly evolving issues around the collection, use and governance of data, trust in emerging technologies, and responsible technology use and transformation in society.
Key areas of research expertise:
Responsible stewardship and trust of intelligent technologies and data into society
Using personal data for business analysis, including HR data analytics
Accountable use of intelligent algorithms 
Explainability of machine learning algorithms.
For more information please visit the projects tab.
Our Projects
Our researchers conduct innovative, high quality research projects, often in partnership with industry and government, to address pressing concerns and transform the future outlook of trust, ethics and governance in organisations and society.
Trust Building and Repair
Ethics, Corporate Regulation and Culture
Anti-Doping Governance and Ethics: an investigation into WADA code procedural fairness and natural justice in India.
Researcher: Sarah Jane Kelly
An investigation into Loot boxes and microtransactions in online gaming: the new gambling frontier.
Researchers: Sarah Jane Kelly and Shaun Star
An investigation of personality and whistle-blowing accounting fraud. (Institute of Chartered Accountants in Australia (ICAA))
Researcher: Michael Turner
The project investigates the role of personality in relation to accountants' propensity to whistle-blow accounting fraud.
Blowing the whistle: The impact of formal channels, anti-retaliation protection and financial rewards. (Accounting & Finance Association of Australia and New Zealand (AFAANZ))
Researcher: Micheal Turner
The project focuses on whistle-blowing, which has seen considerable recent activity on the part of regulators internationally to provide incentives and protections for whistle-blowers as corporate fraud social enforcement have become a key feature of regulatory policy.
Building Global Sports Integrity through Transnational Education: A Sports Law Immersive Course and Practicum.
Researcher: Sarah Jane Kelly
This programme of research explores the role of governance, risk and regulation in sports and esports.
'Corporate culture' is the 'new black' - Its possibilities and limits as a regulatory tool for corporations and financial institutions 
Researcher: Vicky Comino  
The focus of this project is on the role of 'culture' in corporations and the extent to which corporate culture can be used as a regulatory tool.
The Dark Side of Mindfulness
Researcher: Adam Kay
This project investigates the potential negative effects of mindfulness training given to individuals with dark personality traits like psychopathy, narcissism, and machiavellianism. Research is ongoing, but results to date suggest that organisations should be careful about offering mindfulness training to employees with such personality traits.
Ethical intelligence: helping good people avoid bad decisions
Researcher: Michael Collins
How disinhibition leads to ethical blind spots and unethical behaviour.
Ethics and professionalism podcast, Conexus Financial
Researcher: Michael Collins
Expert commentary on the implications for financial planners of the introduction of the new.
Impact of ubiquitous information on youth decisions: wisdom training for the internet.
Researchers: Justin Brienza and Bernard McKenna
This study will help us to better understand i) when and how youths decide to go online rather than seek advice from parents or others better able and motivated to help; ii) what makes youths more susceptible in discerning false and unwise online information. Then (iii) use these findings to develop and validate a critical training program that can make youths more resistant to misinformation by improving their ability to select genuine and wise advice to make wiser decisions.
Leading to Serve: A Community-Centred Approach to Leadership in the Queensland Police Service. (Industry Funding QPS)
Researchers: Michael Collins and Bernard McKenna
A review of the Queensland Police Service leadership capabilities from recruit to senior executive levels using qualitative and quantitative methods. The findings from this review will inform the development of ethical and pro-social leadership at the individual and organisational level. 
Mindfulness and third-party reactions to injustice
Researcher: Adam Kay
This project investigates the role of mindfulness in third-party reactions to witnessing injustice in the world. In contrast to voluminous research showing that mindfulness tempers emotional reactions to self-relevant mistreatment, this research demonstrates that mindfulness amplifies moral outrage in third-party witnesses of injustice, making mindful individuals more likely to punish those who perpetrate injustice against others.
Policy and Regulation of harmful product advertising on competitive online gaming and esports.
Researcher: Sarah Jane Kelly
This project aims to gain insight into the esports and gaming ecosystem, consumer behaviour within it and the implications for alcohol advertising and exposure to participants. Project outcomes were used to inform health policy and potential regulation and governance of the esports industry and digital platforms regulation in Australia.
Promoting woman in leadership: Diversity on boards in Australia and India 
Researcher: Shaun Star
This project is supported by the Australian Alumni Grant Scheme, Awarded by the Australian Consulate, Chennai, Department of Foreign Affairs and Trade. Partners include University of Queensland, O.P. Jindal Global University, Australia India Business Council, Institute for Australia India Engagement.
Supportive workplace programme
Researcher: Yigiong Li 
The projects involve UniSA and University of Queensland researchers working together with staff from industry partners to identify where and how to change work systems and practices. The ultimate goal is to create a more supportive and respectful workplace for everyone at Woolworths.
The effectiveness of governance mechanisms in sporting clubs: Perceptions of the stakeholders. (Accounting & Finance Association of Australia and New Zealand)
Researcher: Michael Turner
The project focuses on actual events surrounding the 2011-2012 scandals relating to the use of performance enhancing drugs in two high profile sporting clubs in Australia: the Cronulla Sharks Rugby League Club; and the Essendon Football Club. Issues relating to the commercialisation of sport and short-comings in governance are key.
The true colour of "omotenashi": Impact of COVID-19 on immigrant workers in Japan's tourism and hospitality sectors
Researcher: Monica Chien
Japan's immigrant workers in tourism and hospitality are facing increasing discrimination and hateful remarks due to COVID-19. This project investigates how the pandemic induced prejudice against non-Japanese workers impact on these individuals' quality of life and job satisfaction.
To what extent are conspiracy theorists concerned for self versus others? 
Researcher: Matthew Hornsey, Cassandra Chapman 
The project drew on the COVID- 19 context as a test case to examine competing notions of the extent to which conspir-acy theorising is associated with beliefs and behaviours that suggest concern for others versus concern for the self.
Tourism induced intergroup conflict and its impact on residents of the host destination
Researchers: Monica Chien and Matthew Hornsey
This research examines residents' construal and evaluations of conflicts between fellow residents and tourists, as well as the downstream consequences of these evaluations such as retaliation and other unethical behaviours.
Whistle-blowing regulation: A uniform or tailored approach? (Deutsche Forschungsgemeinschaft (The German Research Foundation)
Researcher: Michael Turner
The project examines whether United States (U.S.)-style regulatory intervention to encourage whistle-blowing can be immediately effective if transplanted into another country with a distinctly different historical cultural background and institutional system.
Responsible Stewardship of Technology in the Digital Era
Past events
The Benefits and Dangers of Working for a Moral Leader with Dr Ryan Fehr
Scholars and practitioners alike often emphasize the benefits of working for a moral leader. For example, research has shown that employees are more satisfied with their jobs, are more likely to give and receive help from their peers and are less likely to leave their organizations when they work for moral leaders. In this presentation, Dr Ryan Fehr will explore a question: how does a leader's morality influence their tendency to punish those underneath them? 
Across three studies, my co-authors and I show that when moral leaders experience high levels of cognitive load, they are particularly likely to punish people who they observe acting unethically. Additionally, we show that these effects are driven by moral anger. We discuss these findings in light of the broader literatures on leader-follower interactions and punishment as a way of curbing unethical behaviour.
Governing Cybersecurity from the Boardroom: Challenges, Drivers, and Ways Ahead
Following last year's large-scale data breach (nearly 10 million customers affected), APRA has recently required Medibank to save an additional $250 mil in capital and undertake a significant review of its governance and risk culture. This is just the latest sign that the likes of APRA and ASIC are closely keeping corporate decision-makers under the radar, and negligence in cybersecurity performance will not be easily tolerated. Overall, the responsibility to oversee cyber-risk management in modern organisations lies with Boards of Directors. However, evidence suggests that boards are not nearly as engaged in cybersecurity as they are in other areas of oversight. Through the lens of neo-institutional theory, we investigated key drivers and major impediments to directors' engagement with cybersecurity. Drawing on 18 interviews with non-executive directors from 43 organisations, this research cast light on current cybersecurity practices and the factors that drive directors' engagement. This seminar will outline the research findings and practical recommendations for boards to promote more effective cybersecurity decision-making.
This webinar is a must-see for anyone engaging with cybersecurity decision-making at work and interested in improving this process.
Greenwashing in the Skies: Understanding Misleading and Trustworthy Environmental Communication in the Airline Industry
Have you ever felt confused and sceptical when reading environmental claims made by companies? How can communication be both misleading and trustworthy at the same time? Join our upcoming seminar where lecturer Dr Mireia Guix from The University of Queensland and Trust, Ethics and Governance Alliance will present her research on the case of voluntary carbon offsets in the aviation industry. Mireia will explore how communication can be a continuum from greenwashing to trustworthiness, and how this can impact consumer trust and scepticism.
This webinar is a must-watch for anyone looking to establish trust in their environmental communication and build stronger relationships with their customers. 
Laws Beyond Borders: Challenges and opportunities for implementing the Modern Slavery Act 2018 (Cth)
The Modern Slavery Act 2018 (Cth) is the cornerstone of Australia's legal framework on serious labour exploitation risks in corporate supply chains. It is a reporting regime that applies to large entities, both public and private, and to slavery risks that arise both in Australia and overseas. The scope and ambition of the Modern Slavery Act 2018 (Cth) presents both opportunities and challenges for entities and for the people who work within them and seek to hold them accountable. In light of the current review of the Act, this panel brings academics together with other key stakeholders to discuss these challenges and opportunities, and to consider Australian modern slavery laws in their broader global context.
The Power to Reward vs. the Power to Punish: The Influence of Power Framing on Trustworthiness Perceptions and Exploration
During this webinar, Associate Professor Oliver Schilke from the University of Arizona presents his latest research findings on how the way you frame your power can affect employee exploration and willingness to experiment with new opportunities.
You will explore the concept of power framing and how it can shape trustworthiness perceptions and influence employee exploration behaviour.
Navigating the trust challenges of AI
Artificial intelligence (AI) is enabling rapid innovation that is reshaping how we live and work, providing a range of organisational and societal benefits such as improved predictions, optimised goods and services, boosted productivity and efficiency, and reduced costs.
In this webinar, our engaging panel of UQ and industry experts discuss how organisations can navigate the trust challenges associated with Al based on insights from a new UQ global study of over 17,000 people in 17 countries.
Read the full report  Explore the key findings
New developments in 'greenwashing' enforcement and defence exports controls
The governance landscape is fast evolving. Its evolution is expressed, in part, through changes in legal requirements and regulatory action.
Join researchers from the UQ Law and Business Schools, and leading practitioners and public sector representatives to discuss two key developments that impact many Australian organisations: Greenwashing and defence export controls. The webinar reveals how these developments will affect risk, compliance, reputation and operations for organisations across Australia. Gain insights from researchers and practitioners on relevant cases, regulatory changes, and the outlook in these critical fields.
APS: Building & preserving trust in organisations 
Trust helps our complex world work. Sometimes trust can be quickly given, but even more swiftly lost. Building durable trust over time takes effort, forethought and an investment in deliberate action. We are fortunate to have a leading group of researchers on trust at the University of Queensland who will share some of their current research, with practical applications, in this interactive and engaging seminar.
Mindful leadership: The secret ingredient for building psychological safety in teams
Trust, Ethics and Governance Alliance Seminar Series
COVID-19 has heralded in a time of tremendous uncertainty. As a result, workers have been experiencing acute levels of anxiety and stress. Chronic stress has a broadly negative impact on employee well-being and performance and is known to provoke conflict and fragmentation in physically distanced teams. 
The digital transformation of online extremism 
Dr Marten Risius proposes that online extremism constitutes a digital transformation of traditional extremism with particular organisational and societal implications. To comprehensively address online extremism, he suggests we need to consider the interaction between societal and technological components. In this talk, Marten will introduce a sociotechnical perspective on online extremism that conceptualises the social (i.e., individual users, organisational structure) and technical components (i.e., physical system, task) to understand and address online extremism.
Panel 1: Managing crisis in a VUCA world
Transforming the Future: Building Trustworthy and Ethical Organisations
Discover how leaders and managers navigate crises in a VUCA world that upholds high standards of ethics, maintains stakeholder trust and builds resilience. How can learnings from past and current crises prepare leaders for future challenges?
Research Insights Session A: Transforming Governance
Transforming the Future: Building Trustworthy and Ethical Organisations
In this session, we bring evidence based insights to address:
Who should boards be accountable to?
Are recent measures to improve corporate culture likely to be effective?
How can research support the transformation of corporate governance?
Keynote: Trusting Intelligent Technologies in the Workplace of the Future
Transforming the Future: Building Trustworthy and Ethical Organisations
Professor David De Cremer, National University Singapore
In his keynote, David will address key questions such as: What are the unique features that both AI and humans bring into the equation of building trust in the future workplace? What role will leadership play in ensuring a trustworthy work climate that involve intelligent technologies? How can organisations pursue AI adoption in trustworthy and reliable ways?
Research Insights Session B: Emerging Tech and Data through a TEG lens
Transforming the Future: Building Trustworthy and Ethical Organisations
In this session, we bring evidence-based insights to address:
Panel 2: Managing Truth in a 'Post Truth World'
Transforming the Future: Building Trustworthy and Ethical Organisations
A key challenge of the digital age is dealing with misinformation and fake news. How can leaders and organisations navigate misinformation in the digital landscape in a way that sustains trust and reputation, and supports ethical conduct? What can be done to combat misinformation online?
Scandal: The erosion and rebuilding of trust in nonprofits
Globally, there is a mounting belief that the public are losing trust in nonprofits. Highly publicised charity scandals are assumed to have damaged public confidence in charities. What can nonprofits do to protect themselves from the contagion of scandal, and how can they respond appropriately when bad press threatens the livelihoods of their organisations?
Algorithmic decision-making and system destructiveness: A case of automatic debt recovery
As the pace of our technology-saturated world continues to increase, so too does the need for governments and organisations to rely on artificial intelligence and automation to deliver services to the general public. But what happens when algorithmic decision-making (ADM) produces lasting devastation on citizens and society? In this Trust, Ethics and Governance Alliance Seminar Series, we are joined by UQ socio-technical change expert Tapani Rinta-Kahila who leads a discussion around correctly identifying and preventing technologies' negative effects on individuals and organisations.
The psychology of conspiracy beliefs 
Global responses to the COVID pandemic have highlighted a curious phenomenon: widespread community willingness to believe conspiracy theories. Join Professor Matthew Hornsey as he discussed the implications for governments, businesses, and health official.
Risky Business: Harnessing culture to combat corporate crime
Join speakers from industry, academia, government, and civil society, as we discuss the role of organisational culture in preventing crime and promoting responsible business conduct. All businesses have an opportunity to leverage their culture to combat corporate crime. This event will focus on small and medium enterprises (SMEs), and how businesses working with SMEs can harness relationships within the supply chain to combat corporate crime. By focusing on the role of culture within SMEs, the webinar will advance key debates on the challenges and opportunities of bribery prevention in Australia.
This webinar is a proud collaboration between the Bribery Prevention Network (BPN) and the UQ Trust, Ethics, and Governance Alliance.

Tokyo Olympics Debrief: Lessons on integrity in sport
The highly visible platform of sport can provide some relatable and useful guidance for integrity for broader society and sectors beyond sport. This panel will provide some fascinating insights into trust, ethics and governance issues in sport, and how they have been addressed in practice, drawing upon a formidable combination of research and applied expertise. With Brisbane the official host for the 2032 Olympics and Paralympics, and 2021 being an unusual Olympic and Paralympic year, we undertake a timely discussion based on integrity in sport and draw broader insights for business leaders.
Why facts are not enough: the psychology of the rejection of science around climate change, vaccination and COVID
Thought Leadership Webinar: Navigating the trust challenges of artificial intelligence (AI)
Becoming Board Ready
CyberSecurity: Data beaches and your career - Dr Micheal Axelsen
Thought Leadership Webinar - Can machines learn ethics?
Podcasts
How leaders can build trust within culturally-diverse teams
Associate Professor Gill was joined by Professors Nicole Gillespie from the University of Queensland and Bart De Jong from the Australian Catholic University, to speak with Yasmin Rupesinghe about a new way to foster trust that could improve performance in culturally-diverse teams.
The Power of Apologies
Why is it so hard to say 'I'm sorry?' In part two of our series on forgiveness and apologies, Professor Tyler Okimoto talks about the mental barriers that keep us from admitting when we've done something wrong, as well as the transformative power of apologies.
News
Trust in Artificial Intelligence: A global study 

The University of Queensland and KPMG partnered on a global study to understand trust and attitudes towards Artificial Intelligence. 
A survey of over 17,00 people indicates only half of us are willing to trust AI at work

Artificial intelligence (AI) tools are increasingly used at work to enhance productivity, improve decision making and reduce costs, including automating administrative tasks and monitoring security. But sharing your workplace with AI poses unique challenges, including the question – can we trust the technology?
Trust, distrust and cybersecurity

The most common cybersecurity attacks that affect businesses worldwide are phishing attacks and they are increasingly on the rise. When phishing attacks trigger data breaches, the consequences for businesses can be severe.

On 3 November, Professor Rosalind Searle gave a thought-provoking talk on 'trust, distrust and cybersecurity' as part of our Trust, Ethics and Governance Alliance seminar series. In her talk, Professor Searle discussed the dynamic processes that can follow an initial attack, making salient vulnerability to an unseen exploiter, and germane trust and trustworthiness for a number of relationships in an employing organisation. She offered a multi-level conceptual trust model of the interrelations between the emotional, cognitive and social processes that an attack can produce, distinguishing two paths of markedly different duration, magnitude, and threat consequences.

Some Takeaways
Phishing attacks can have a ripple effect through an organisation impacting multiple stakeholders
Organisations have choices but there can be unintended consequences
Vulnerability through these cyberattacks is a very salient concern
Line managers play a crucial role in mitigating risks and reducing vulnerability
Containment of these attacks can increase the resilience of both the target and their employing organisation
What is shadowbanning? How do I know if it has happened to me and what can I do about it? 

Tech platforms deny quietly suppressing content but there's plenty of evidence to suggest that it is truly present. This practice called 'Shadowbanning' is the act when social media posts are taken down, muted or hidden from followers without informing the user or creator. However, any censorship of the content with the idea of suppressing voices can severely damage the trust between social media platforms and their users. Check out Marten Risius (TEGA) and Kevin Marc Blasisk's article in the conversation where they unpack what shadowbanning is and what you can do about it.
APS: Building & preserving trust in organisations

Trust helps our complex world work. Sometimes trust can be quickly given, but even more swiftly lost. Building durable trust over time takes effort, forethought and an investment in deliberate action. On 13 September, TEGA members Prof Nicole Gillespie, Dr Steven Lockey and Dr Bichen Guan were invited to be panellists at the APS College of Organisational Psychologists event "Building and preserving trust in organisations".
Professor Gillespie, opened the session with an overview of the field of trust to create a solid, shared understanding of this construct. In an interactive discussion, Dr Bichen Guan shared a current snapshot of trust in organisations across Australia and the practices that build trust at work. Dr Steve Lockey discussed his recent work on trust repair at both individual and collective levels. 
One interesting insight from their ongoing research is a clear divide in the level of trust Australian executives and senior managers have in their organisations compared to front-line workers and first-line managers, with the former trusting much more than the latter.
Further, when asked what was most important for enhancing trust in their organisations, employees frequently mentioned managerial openness and transparency, and remuneration, with a number of employees noting the issue of not being paid on time.
 
Transforming the Future: Building Trustworthy and Ethical Organisations

The University of Queensland's Trust, Ethics and Governance Alliance hosted its annual Summit 'Transforming the future: Building trustworthy and ethical organisations' on 11 May 2022. The event, hosted at Customs House and online, was a combination of both industry and research knowledge leaders who shared cutting-edge insights through interactive panel discussions and practical research presentations.
Trust in Artificial Intelligence (AI Ethics: Global Perspectives) 

Professor Nicole Gillespie discusses building trust in AI systems and technologies is critical for our future. 
The Trusting Brain: Building trust through neuroscience.  

Professor Nicole Gillespie discusses the study of neuroscience and in particular how the brain builds trust has become a focus point for leaders and companies in a KPMG Australian Podcast series with Whitney Fitzsimmons. 
Culture is key 

Dr Vicky Comino discusses the link between defective culture and unethical conduct and wrongdoing in banks and financial institutions. 
Australia's top 40 lifetime achievers in research 

Congratulations to Professor Neal Ashkanasy named as one of Australia's top 40 lifetime achievers for his research in Human Resources & Organisations. Australia's top 40 lifetime achievers in research are chosen for the consistent excellence of their work and the impact they had in their fields. 
6 essential webinars and podcasts to get you ready for 2022 

Let's face it: the end of the year is fast approaching. Holiday party planning in underway as business as usual begin to wind dow. But not everything has to come to a halt when the calendar year does. Here are six of our must-listen, must-watch UQ Business School Webinars, videos and podcasts to keep your mind engaged as you head into your end-of-year-break. 
37 leading Social Scientists elected as Academy Fellows

Congratulations to Professor Nicole Gillespie and Professor Andrew Burton-Jones on being elected Fellows of the Academy of Social Science. 
Trust Issues: a roadmap for building confidence in AI 

Artificial Intelligence (AI) is evolving across businesses, governments, and personal lives, from detecting fraud to correcting typos, from powering search engines to saving money. A world-first research project led by the UQ Business School in partnership with KPMG examines how organisations can build and sustain the trust of their stakeholders and design trustworthy systems.
What can organizations do to cultivate a more conflict-postitive workplace? 

Adam Kay's latest research shows that mindfulness can be an effective tool for promoting constructive conflict management in the workplace. 
Understanding the strange world of conspiracy theories

At some point, someone has probably told you global warming is a big lie orchestrated by scientists, or it's just part of a natural cycle. Despite logical evidence stacked against conspiracy theories, they continue to attract countless followers. The question for many people is: why? 
Why is ESG critical to your business strategy? 

Our recent breakfast event co-hosted by the Business Sustainability Initiative and the Trust, Ethics and Governance Alliance from the UQ Business School offered a lively and candid discussion on the complexities of ESG regulation. It provided key insights into the future trends of ESG reporting.
Australian made: a premium label in carbon market chasing quality

It's difficult to see how there can be one price for carbon globally. This should be an advantage for Australia, with abundant ways to produce high-quality units. Katrina King an advisory board member of UQ's Trust, Ethics and Governance Alliance, discusses the topic. 
Playing true? A critique of the 2021 QADA code

Shaun Star's recent paper critically examines the contents of the revised 2021 World Anti-Doping Code (2021 Code) and evaluates how far it goes towards meeting the goals prescribed under it, namely: to promote health, fairness, and equality for athletes by making sport doping-free, and to ensure harmonized, coordinated, and effective anti-doping programs at the international and national level. 
Dr Marten Risius and Dr Cassandra Chapman successful DECREA fellowships

Dr Marten Risius is leading research on 'Empowering users to protect their personal privacy on social media'. This research aims to take a bold approach to finally overcome the paradoxical inertia of people who care about their privacy but do not protect it.
Dr Cassandra Chapman is leading research on 'Charitable Triad: How donors, beneficiaries & fundraisers influence giving.' This project aims to test a new model of charitable giving to examine how donors, beneficiaries, and fundraisers together influence donor decisions.
A sustainable approach to hotel happiness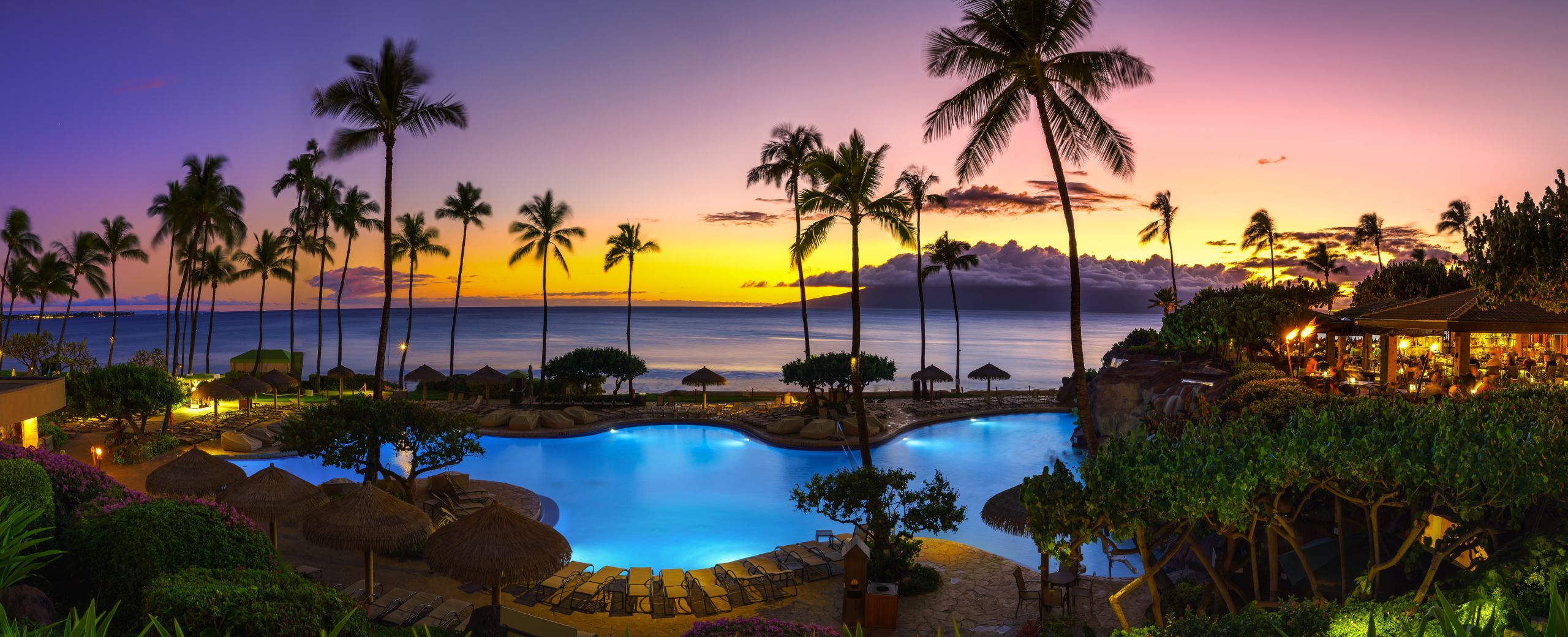 Congratulations to Professor Sara Dolnicar, Dr Monica Chien, Dr Ya-Ye Sun, and Dr Faith Ong for obtaining an ARC linkage Grant in collaboration with researchers in Austria and Slovenia. Their project will investigate 'Reducing plate waste in hotels – which interventions are most effective?'
How leaders can build trust within culturally-diverse teams

Professor Nicole Gillespie is featured in the Melbourne Business School Podcast and discusses a new way to foster trust that could improve performance in culturally diverse teams.
Australians have low trust of Artificial Intelligence international study reveals

Trust experts, Professor Nicole Gillespie, Dr Steve Lockey and Dr Caitlin Curtis led the study in partnership with KPMG, surveying more than 6000 people in Australia, the US, Canada, Germany and the UK to unearth attitudes about AI.
UQ community recognised in Queen's Birthday Honours list

Associate Professor Dr Sarah Kelly was awarded the Medal in the General Division (OAM) for her contribution to teaching and research as part of the Queen's Birthday Honours.
Associate Professor Shaun Star awarded the Australia India Impact Award

Associate Professor Shaun Star awarded the Australia India Impact Award at the India Australia Business & Community Awards Gala 2021. The Australia India Impact Award recognises an individual's contribution to the bilateral relationship.
Leaders who build trust can improve performance in culturally-diverse teams

Professor Nicole Gillespie is featured in the Melbourne Business School Podcast and discusses a new way to foster trust that could improve performance in culturally-diverse teams.
Coronavirus Australia: COVID-19 conspiracy theorists less focused on greater good, study finds

Professor Matthew Hornsey and Dr Cassandra Chapman's study found the number of people who endorse COVID-19 conspiracy theories was higher among politically conservative participants, women and those who reported lower levels of education and socio-economic status, and came with similarly high self-focused concern and protective behaviours.
Thought Leadership Webinar: Navigating the trust challenges of artificial intelligence (AI)

In partnership with KPMG, The University of Queensland (UQ) Business School presents our Thought Leadership Webinar: Navigating the trust challenges of artificial intelligence (AI). Based on insights from the new UQ global study, Professor Nicole Gillespie and Dr Caitlin Curtis of the Trust, Ethics and Governance Alliance join industry panellists to discuss how organisations can navigate the ethical challenges associated with AI.
More than a feeling: why emotional intelligence is crucial for leaders during a crisis

The global COVID-19 pandemic has brought about a series of changes to the way we work. From suddenly managing teams working remotely to employees experiencing mental health or financial hardship – the crisis has led to many new leadership challenges.
5 leadership trends that will be more important than ever in 2021

These are the top five leadership trends that will dominate the business landscape in 2021 and beyond, according to top UQ Business School researchers.
National study reveals Australians have low trust in Artificial Intelligence – but there is hope

A University of Queensland (UQ) report has revealed that two thirds of Australians do not trust Artificial intelligence (AI), and many are unaware that it is being used in everyday applications, like social media. 
Can we? Should we? The UQ Trust, Ethics & Governance Summit 2020

The Trust, Ethics and Governance Alliance (TEGA) hosted their inaugural Summit on the 8th of October. This Summit brought together world-class researchers and experienced industry leaders to share and discuss cutting edge insights through interactive panel discussions and practical research presenataions.
Continue reading on LinkedIn  Watch the TEGA Summit video
Managing conflict through mindfulness

Widescale disruption wrought by COVID-19 has forced employers to rethink, re-evaluate and reposition how they do business. As restrictions ease and operations resume, SME and start-up employers have a rare opportunity to reshape their workplace culture. Specifically, they have the chance to create a more "conflict-positive" workplace.
Three ways organisations can increase employee trust during a global pandemic

Research shows that trust within an organisation is critically important for successfully navigating crises and disruption. Management expert from The University of Queensland Business School, Professor Nicole Gillespie, shares insights on how leaders can maintain employee trust during the current COVID-19 crises, drawing lessons from her research on organisations that successfully preserved trust during the 2008 Global Financial Crisis (GFC).
Safe from harm:  online security when working remotely

The global and seemingly overnight mass exodus of workers into their homes has raised serious security issues. Experts reveal the best way of keeping your organisation and your workers safe from harm.
Continue reading on Intheblack
The ethics of AI: Q&A with Associate Professor Sarah Kelly

There is growing evidence and concern that the algorithms and data underpinning AI can produce bias and ethical injustice. Associate Professor Sarah Kelly discusses the governance and data management considerations necessary to ensuring the ethical implementation of AI.
Increased monitoring won't boost productivity


Many employers now have concerns about maintaining the productivity of their remote workforces, but this is absolutely not the time to introduce higher levels of monitoring, an HR analytics expert says.
Organisations should be wary not to overcompensate for the lack of face-to-face contact with employees with electronic monitoring because this is a counterproductive response, says Martin Edwards, associate professor in management at the University of Queensland's Business School.
Corporate scandals: Why good people do bad things – and how to stop them

There's a long list of corporate scandals that have damaged public trust in respected businesses. Research suggests that corporate wrongdoing is often due to 'ethical blind spots' rather than wilful misconduct.
Game on - the ethics of esports

It is one of the fastest growing entertainment sectors, yet esports lacks regulation and governance, leaving it open for unethical practices and risky behaviours. Associate Professor Sarah Kelly, an expert on sports marketing and law at UQ Business School, shares her knowledge of the industry.
AIBE Conversation Series "Repairing a broken system: Trust, Ethics and Governance in an era of Scepticism and Scandal."

Over the past few years, national enquiries have revealed systematic failures of ethical culture, integrity and governance. Trust, ethics and governance are of high concern to Boardrooms given these failures threaten balanced discourse, public policy and social cohesion.
The Regulation of Corporate Ethics: Governance in an Age of Inquiries

How the law should regulate companies for more ethical behaviour is a key issue for policy-makers around the world. Organisations are generators of wealth and important providers of public services. But they are also sites for wrongful and sometimes criminal activities, as recent inquiries in Australia have shown.
Six questions our banks need to answer to regain trust

Here are the six most important questions our banks will need to answer for their stakeholders to regain trust.
Avoiding a Trust Meltdown – New Chair Seeks to Enhance How Companies Build and Sustain Trust

The University of Queensland (UQ) Business School has partnered with professional services firm KPMG Australia to establish a new Chair in Organisational Trust.
Six areas organisations need to address to avoid a trust failure

Corporate scandals are often blamed on a couple of 'bad apples' in the ranks of management, but they are usually indicative of a larger fault in the system. Research shows how to avoid them by designing organisations with trust embedded in the foundations.
Advisory board
The Trust, Ethics and Governance Alliance advisory board are highly respected professionals, with extensive knowledge and experience in the areas of trust, ethics and/or governance.  Together, we help advance research and its translation into practice to better tackle current and future challenges.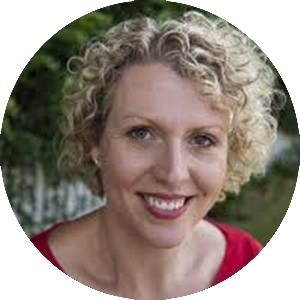 Heidi Cooper – CEO & Board Member, CCIQ
A senior executive with more than 20 years' experience and is a passionate advocate for Queensland's strategic growth and business sector.  As a corporate affairs professional ad qualified solicitor, Heidi has specialised in leading strategy in major companies with strong growth agendas and significant customer and community relationships. Heidi has held board positions and senior roles in infrastructure, energy, education and training, agriculture, and not-for-profit sectors.  She is currently a member of the Jobs Queensland Board and Brisbane Festival Giving Committee.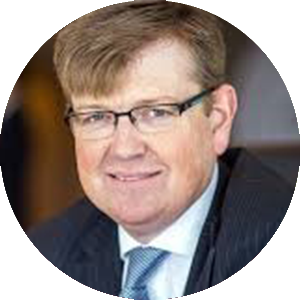 Michael Hiller – Queensland Chairman, KPMG
Micheal Hiller is currently the Chairman of Partners for KPMG in Queensland and also serve as the Deputy Chairman of the KPMG Board in Australia. He has extensive experience in working across all levels of government and the private sector in Australia where he has helped organisations improve their performance by focussing on their people, processes, technology and organisation structures. He is also a registered psychologist and a chartered accountant.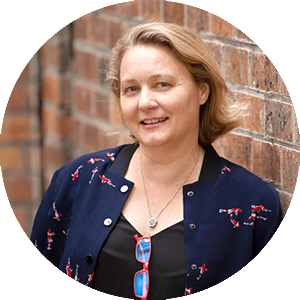 Leanne Kemp – CEO of Everledger
Leanne is the Founder and CEO of Everledger and Former Queensland Chief Entrepreneur. Leanne co-chairs the World Economic Forum's Global Future Council on the Future of Manufacturing and takes part in the Global Future Council on Blockchain. She also co-chairs the World Trade Board's Sustainable Trade Action Group, and is on the IBM Blockchain Platform Board of Advisors. More recently, Leanne has been appointed to the Global Blockchain Business Council as a Regional Ambassador of Australia, an Adjunct Professor in the Institute for Future Environment at the Queensland University of Technology and Blockchain Advisory Board Member of the Organisation for Economic Cooperation and Development.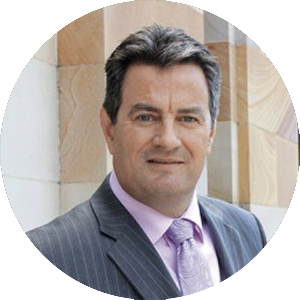 David Lavell – Integrity and Investigations Unit, The University of Queensland
David is currently the Associate Director of the Integrity and Investigations Unit at the University of Queensland. Previously David has held a number of leadership roles including: the Director of the Ethical Standards Unit, Department of Community Safety in the Queensland Government; Assistant Director of the Ethical Standards Unit, Department of Education and Training; Principal investigator, Ethics Unit of DETA. He has also held previous Detective Sergeant positions with a range of government agencies and Criminal Investigation Branches of the Queensland Police.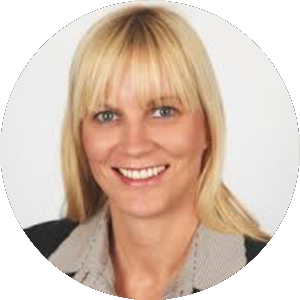 Juanita Maiden – Senior Associate, Mullins Lawyers
Juanita is a Senior Associate at Mullins Lawyers and specialises in sports law. She holds multiple board positions including Queensland Cricket, South East Queensland Rugby League, and Trinity Anglican School. Juanita is also the Chairperson of the AFL Queensland Tribunal and has multiple memberships with the Queensland Law Society, Society of Trust & Estate Practitioners, Australian Institute of Company Directors and the Australian & NZ Sports Law Association.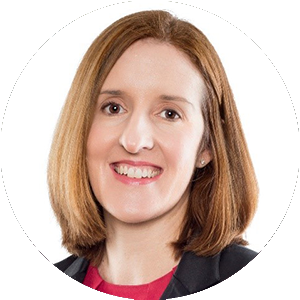 Katrina King – General Manager - Capital Solutions, QIC
Katrina has over 25 years' experience in financial services and is responsible for originating research, product innovation and product governance at QIC. She has a strong passion for ESG integration into QIC capabilities and working with clients to tailor this for their requirements. Katrina was previously Head of Fixed Income Research and Strategy in QIC's Global Liquid Strategies team. Prior to joining QIC in 2006, Katrina was employed by JPMorgan in New York, Tokyo and London working in roles focused on credit card securitisation, structuring credit issuance into the Asian market and running the CDO Syndicate Desk in Europe.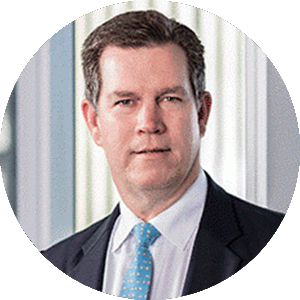 Karl Morris – Chair of QSuper and Broncos, Managing Director of Ord Minnet
Karl's career spans over 30 years in financial services and wealth management. Karl is the Chair of QSuper and the Broncos and Managing Director of Ord Minnett. He is also chair of the Bravehearts Foundation Fund and the Mary MacKillop Brisbane Catholic School Access Fund. He is a Master Member ( and former chair 2012-2028) of the Stockbrokers and Financial Advisory Association of Australia.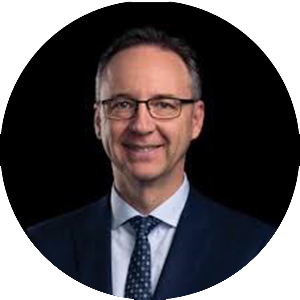 Graham Newton - Partner with McGrath Nicol
Graham is a Partner with McGrath Nicol and specialises in financial crime and investigations, contract assessment, dispute advisory and fraud risk management. He has more than 25 years of investigative and advisory experience and has worked with all levels of government, private sector companies, listed groups and legal advisors on a range of assignments such as foreign bribery, fraud, corruption investigations and workplace and misconduct complaints.  He is also an Adjunct Lecturer at the University of Queensland where he delivers lectures on financial crime.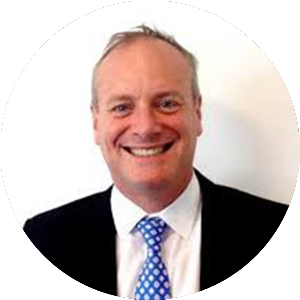 Fraser Power – Stakeholder & Advocacy Manager, Australia Pacific LNG
Fraser is an experienced Corporate Affairs professional specialising in reputation enhancement through the development and delivery of successful stakeholder engagement, advocacy programs, partnerships and communications for corporate, non-profit, government and energy sectors. He is currently the Stakeholder and Advocacy Manager at Australia Pacific LNG where his key areas of focus include delivering enhanced customer, government and stakeholder engagement, issue management and service delivery.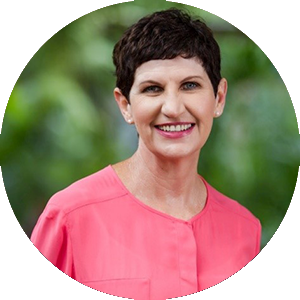 Lesley Ray – Executive Director -Philanthropy, Mater Foundation
Lesley is Director Philanthropy at Mater Foundation, Queensland where she culminates fundraising practice with organisational management and leadership. She leads a team of fundraising professionals and is charged with the development of the organisation's individual giving and philanthropic engagement programs. Lesley is Chair of the Certified Fundraising Executive (CFRE), an organisation based in Washington DC. She is also a Fellow of Fundraising Institute Australia (FIA), and in 2015, Lesley was announced as the recipient of the Arthur Venn Fundraiser of the Year award, which recognises an outstanding contribution to fundraising in Australia.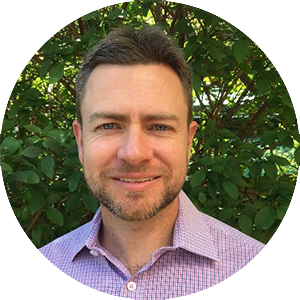 Chris Savage – Enterprise Risk Manager, Suncorp
Chris is the Financial Crimes Risk Manager for Suncorp Group where he provides advice and oversights the Group's financial crime framework. Over the last 20 years, Chris has acquired specialised experience with risk governance and integrity risk management and conducting financial crime and integrity investigations. Chris has worked across a range of industries and understands the challenges associated with leading or managing an organisation that values and acts with integrity.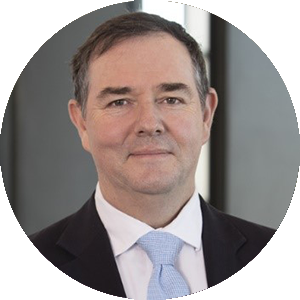 Richard Watson –  Deputy Chief Executive Officer, Trade and Investment Queensland
Richard has more than 15 years' commercial and government experience in senior executive roles in sports management and events. His career has spanned consulting, business development, financial control and management, and stakeholder engagement and management. Richard is currently the Deputy Chief Executive Officer at Trade and Investment Queensland where he leads TIQs corporate governance and services, including policy development, strategy implementation, and corporate communications. Prior to joining TIQ, he was Deputy Director-General – Sport and Recreation Services with the Department of National Parks, Sport and Racing.
 
Business Insights
Preserving organisational trust during disruption

Organisational trust is important during periods of disruption. Trust helps employees and managers to effectively navigate challenging events and respond constructively to change, and underpins organisational agility and resilience.
Why not-for-profit organisations trigger more negative reactions from consumers than commercial businesses after a breach of trust

Nonprofit organisations play a unique role in sustaining the fabric of society: many have a core mission to increase inclusiveness, preserve equality, and protect the interests of society's most vulnerable members. They deliver this mission in ways that cannot be substituted through commercial or government activity.
Trustworthy by Design: A practical guide to organisational trust

Why do some organisations earn and sustain a reputation for trust over time, while others become embroiled in trust scandals? Our research indicates the difference lies in how the organisation is designed. While simple, this perspective is powerful and highlights why many organisations struggle with trust.
So what does a practical alternative look like that designs trustworthiness into the DNA of an organisation? This report describes what a strategic, whole-of-business approach to managing and preserving organisational trust looks like. To do this, we break down organisational infrastructure into key components and show how each plays a unique role in driving or undermining trustworthy conduct. The report provides practical questions for assessing the trustworthiness of your organisation, along with strategies for designing and aligning organisational infrastructure to engender trust. The principles and best practice guidelines are neither quick nor easy to implement. However, our case study research suggests they are key to achieving a resilient and sustainable reputation for trust across one's stakeholder network.
Mindfulness facilitates constructive conflict management

Conflict is a pervasive and inescapable part of organisational life that is commonly assumed to be harmful. However, when conflict is managed constructively organisations can realise tremendous gains. Thus, an important question for research and practice is: what can organisations do to cultivate more constructive attitudes and behaviours around workplace conflict?
The GFC and beyond – how do we deal with corporate misconduct

The Global Financial Crisis (GFC) and procession of scandals since, both globally (eg, manipulation of LIBOR) and locally (most recently, involving Westpac, alleging serious breaches of anti-money laundering and counter-terrorism financing laws), have highlighted widespread corporate misconduct, raising the question 'how to best cope with corporate wrongdoing'?
Webinar Recordings