This event is now full. Should you wish to be added to the waitlist, please email events@bel.uq.edu.au.
Developments in digitisation and data science over the past decade offer incredible opportunities for organisations to become more data-driven in their strategic and operational decision-making around human capital and human resources.
Join Keith McNulty, author and leader of People Analytics and Measurement for McKinsey & Company for this seminar. Keith will speak about the rapidly growing field of People Analytics and discuss some of the more advanced applications currently adopted by leading global firms, including employee listening methodologies, advanced statistical modelling and machine learning, graph theory and network analysis. Keith will share some examples of his work in the field and discuss the steps organisations need to embrace a more data-driven decision-making culture.
UQ Business School is pleased to host this event as we actively engage in incorporating the latest techniques for people analytics in our human resource majors, ensuring current students are developing the capabilities they need when commencing their careers.
The event will also provide the perfect opportunity to network with like-minded industry professionals over drinks and nibbles. Please register your attendance by Friday 18 August 2023.
Presenter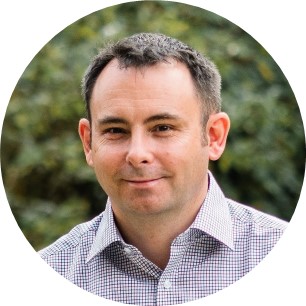 Keith McNulty
Data Science, Digital and Analytics Leader, McKinsey & Company | Expert Mathematician, Applied Statistician, Author
Keith McNulty is currently the Global Leader of People Technology and Analytics at McKinsey & Company, the leading global professional services firm.  He has had a 20 year career in quantitative psychometrics, data science and software engineering as it relates to Human Capital.  He is the author of several data science and statistics textbooks, including his People Analytics Handbooks series, and has written extensively on the topic of data and technology in HR.  Keith also holds a PhD in Pure Mathematics from Imperial College London.
Moderator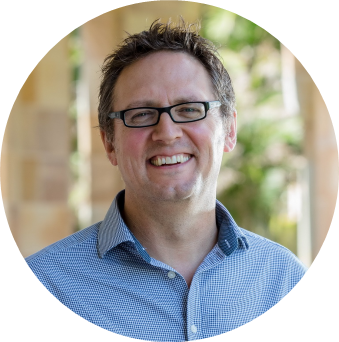 Associate Professor Martin Edwards
Deputy Head of School (Management) & Associate Professor in Management, UQ Business School
Martin R. Edwards is an Associate Professor in Management in the UQ Business School, prior to joining UQ in 2019 he was a Reader in HRM and Organisational Psychology at King's College London. Martin has a background in organisational psychology, HRM and industrial relations. He holds degrees in Social Psychology (BSc) from the University of Kent at Canterbury, Industrial Relations and Personnel Management (MSc) from the London School of Economics and a PhD in Organisational Psychology from King's College London. Before starting his academic career Martin worked for a number of years as an HR consultant in London.
Martin's academic interests include people analytics, researching organisational identification, employee-organisational linkages, social and multiple identities in organisations, the role of employee and employer branding in organisations, employee responses to mergers and acquisitions as well as employer responses to judgments of their employer's CSR credentials. He has published in numerous international journals including the Human Resource Management Journal, Human Relations, the Human Resource Management Journal, International Journal of Management reviews, Economic and Social Democracy, European Journal of Work and Organisational Psychology, Personnel Review. Martin is an Associate Editor of the Human Resource Management Journal and the editorial board for the Journal of Management Studies.
About Business School Events
The Business School proudly hosts a range of events throughout the year, independently, in conjunction with The University of Queensland, and with our industry partners. Our events may appeal to audiences of prospective, current or past students, members of the public or industry professionals. 
Venue
UQ Brisbane City
308 Queen Street
Brisbane QLD 4000