What will the future of work look like post the fourth industrial revolution? This question was a guiding principle underlining roundtable held recently at The University of Queensland on Friday 2 August with 2019 Rodney Wylie visiting fellow, Mr Dominic Barton. Facilitated by Professor Janet McColl-Kennedy, Associate Director Research, Engagement and Impact and Co-lead of the Business School's Service Innovation Alliance, the roundtable featured a number of key academics from the Service Innovation Alliance as well as more broadly from the School, spanning business information systems, international business, marketing, management, strategy and entrepreneurship and tourism.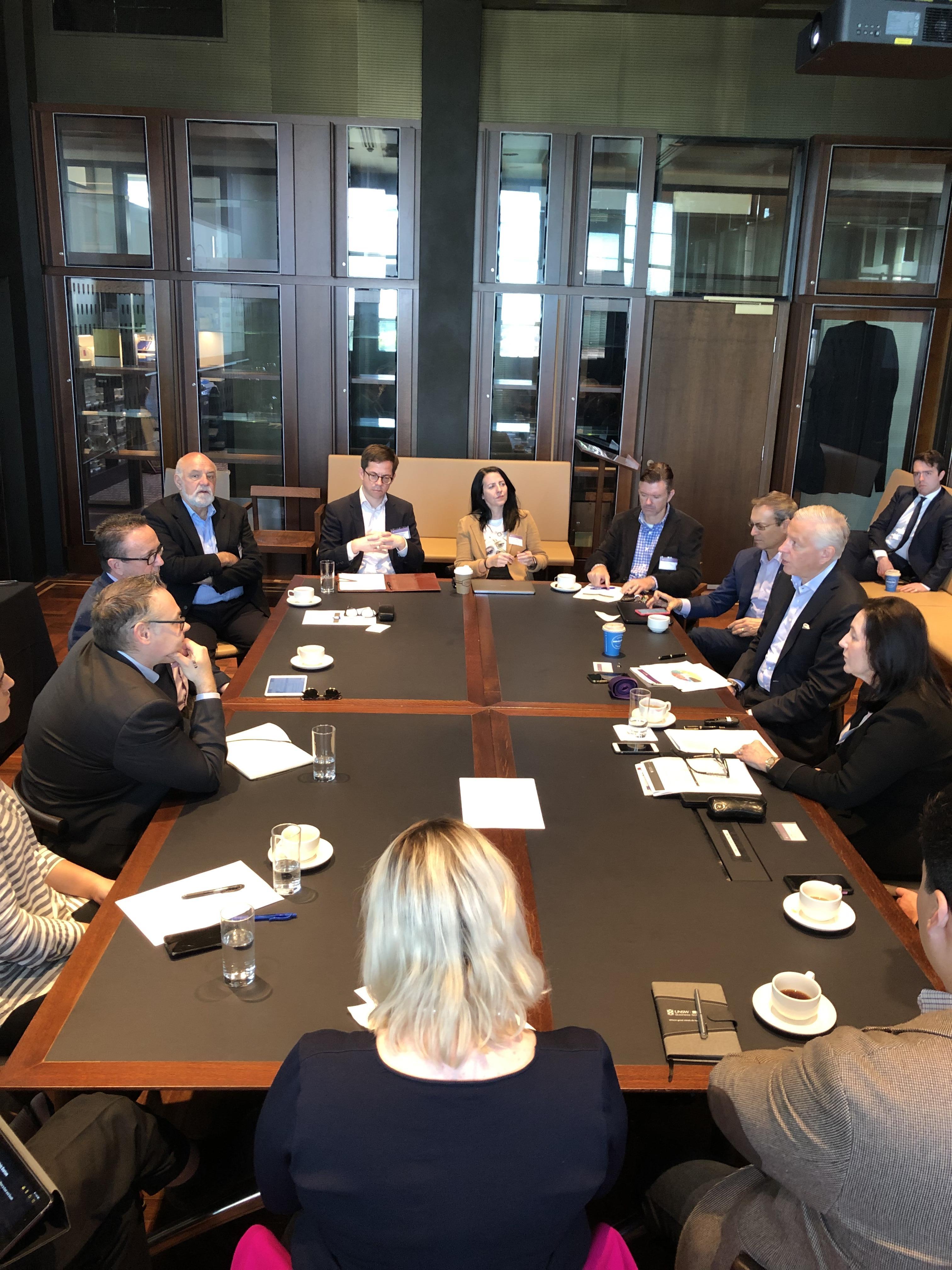 Drawing on his expertise gained from over 33 years including as global managing director at McKinsey & Company, Mr Barton suggested four forces are transforming the landscape of contemporary business, including an economic power shift, technology, demographics and societal ideals. These four forces were unpacked further by discussants during the roundtable, across seven tailwind sectors, including agriculture and food, healthcare and silver care, infrastructure, tourism, consumers, natural resources, and education.
Leadership - and the future or work - is of primary concern in the age of the fourth industrial revolution. The rise of the gig economy and sharing economy have also fundamentally transformed both how and why individuals work – not to mention the proliferation technologies enabling automation.
Collectively, these themes are at the core of the Business School's Service Innovation Alliance research agenda, centred on: 
customer experience
service workers
service innovation.
Bringing together over 20 researchers from more than five disciplinary areas, the Service Innovation Alliance has key capabilities in cocreating new service experiences, managing service systems, and applying emerging technologies such as AI, VR, robotics and virtual agents to develop new research insights with implications for business.
Established in January 2019, the Service Innovation Alliance is one of five newly formed interdisciplinary research groups at the Business School. It is uniquely positioned at the forefront of cutting edge, collaborative research, having recently established its inaugural advisory board featuring ten industry professionals from a range of service organisations including: Blue Helix, Brisbane City Council, Brisbane Marketing, Credit Union Australia, Deloitte Access Economics, Felix and PlantMiner, Judo Bank, Pitcher Partners, RACQ and Uniting Care.
Commenting on the success of the roundtable, Professor Janet McColl-Kennedy stated that the roundtable format provided a unique opportunity for academics and industry to engage and exchange ideas to address big challenges for business and society. Further, impactful academic research in collaboration with industry is fundamental to the research culture at UQ's Business School. The roundtable was also attended by Service Innovation Alliance Co-lead, Dr Christoph Breidbach, who has recently joined The University of Queensland Business School as Senior Lecturer in Business Information Systems from The University of Melbourne. Dr Breidbach highlighted that the challenges Mr Barton identified in relation to the digital transformation of service are relevant for all Australian service businesses, our future workplaces, and customer experiences.
To learn more about how you can partner with the Service Innovation Alliance to cocreate service solutions with impact, contact Professor Janet McColl-Kennedy or Dr Christoph Breidbach. 
Learn more about Service Innovation Alliance.