UQ Business School plays an active role in community organisations and encourages students to do the same by providing initiatives such as the Social Enconomic Engagement Program (SEEP) and the Community Engagement Program (CEP).
Community Engagement Program (CEP)
An opportunity for community involvement is through the Community Engagement Program (CEP), which allows students to work on real life projects within the community sector, and engage in an active learning environment with direct benefit to not-for-profit and charity organisations.
A recent project has included:
Undergraduate students partaking in the Community Engagement Program helped to overcome the hurdle of sourcing high cost textbooks by collecting unwanted textbooks on campus and shipping them out to a university in Africa. The Textbooks for Africa project was modelled off the 39 Country Initiative donation program and resulted in over 7,000 textbooks being delivered to Kenya's Riara University.
Social Economic Engagement Program (SEEP)
With social issues moving higher up the business agenda, The Social Economic Engagement Program (SEEP) gives MBA students the opportunity to develop their leadership skills silks in the community and to achieve the sense of fulfilment that comes from giving back to society.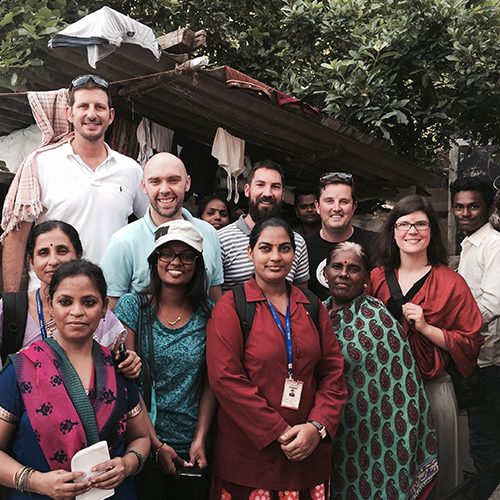 A few examples of previous projects are:
The annual Yalari Horizons Leadership Camp brings together indigenous high school students with celebrities and business leaders to share success stories
Students helped to launch Australia's first social franchise business. Buffed, set up by the Wise Foundation and BOQ, gives marginalised young men the opportunity to run their own shoeshine operation
Providing consultancy advice to help a disability organisation find ways to expand its electronic waste recycling business. Endeavour Foundation manages recycling facilities for computers and televisions on behalf of local authorities, generating income to fund other services.
Students in the Community
Students at UQ Business School want to have positive social impact on their local communities and the world. Enhance your student experience through practical initiatives in our courses.
A few examples of how we have helped:
Students on a social entrepreneurship course donated household goods worth up to $3,000 for the Brisbane Common Ground initiative, a new scheme for homeless people. The class of 50 were given two weeks to collect or raise money - a challenge designed to prepare them for bigger projects further into the course.
The Uganda Tourism project was embedded into a Masters of Tourism course and required students to undertake research and critical analysis of product development options to ensure a current tourism enterprise, that aimed to help families in Northern Uganda, become more sustainable.
One group of students participating in a social entrepreneurship course wanted to do something meaningful for children with additional needs who couldn't experience the joy of dance, so they created The Tippy Toe Co. A small dance company that was set up so that all revenue generated would fed back into the company to cover equipment, wages, and hall hire.