Want to become a board member? Do an MBA
Achieving a board position is a milestone in the career of many professionals and C-suite executives. But being a board member isn't just a great move for your career. Being on a board also gives you:
the ability to influence change
establish new networks
pursue work you're passionate about.
How an MBA will prepare you to excel in the board room
When it comes to landing your first board position, it's not a matter of what you know versus who you know, because both are equally important. An MBA can be one of the best ways to equip you with the skills, confidence, knowledge and network you'll need to get a board role and be effective in the boardroom.
Here are 4 ways an MBA can prepare you for your first board role.
1. An MBA develops your strategic thinking skills
The ability to think strategically and adapt to change are skills in high demand, especially for board members. Studying an MBA will equip you with the ability to see the big picture as you'll develop a generalist understanding of all aspects of business, from marketing and HR to finance. You'll use this broad lens of business to solve challenges and seek opportunities for longer-term business growth and sustainability. By learning how each area of a business functions, you'll understand how change in one area can affect others.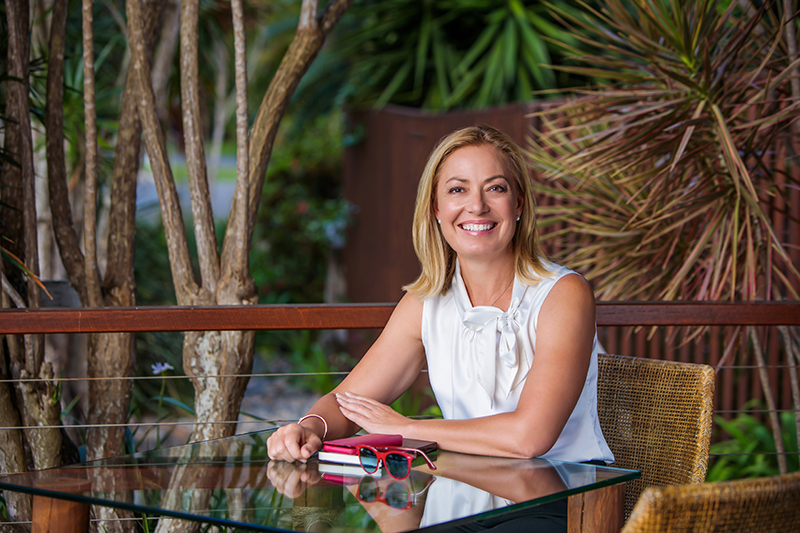 Dr Sarah Kelly OAM completed her MBA at UQ in 2003. She now holds several board positions, including Deputy Chair Brisbane Lions AFL Football Club, Deputy Chair Tourism & Events Qld and Non-Executive Director for Australian Family Lawyers and the Wandering Warriors.
"New ideas are good ideas and the key to innovation," she says. "That's why an effective board will be open to new perspectives and strategies."
UQ MBA alumnus Chris Gaffee says the UQ MBA fast-tracked his ability to make a meaningful impact in his career.
"It consolidated my passion for high-level strategic thinking, developed my capacity to communicate across business divisions and empowered me to bring the best out of areas I didn't have technical expertise in."
2. An MBA at a top business school develops your network and broadens your perspective
Studying with a diverse network of high-achieving professionals can expose you to any number of career opportunities, including board positions. But the quality of your network can depend on where you study your MBA. By attracting a diverse cohort of successful candidates and providing a variety of networking opportunities, the UQ MBA has now ranked #1 in the world for 'student quality' for 5 consecutive years, overtaking renowned international business schools worldwide (The Economist, 2021).
UQ MBA Director, Dr Nicole Hartley, says this is because, "We work hard to ensure our MBA candidates are surrounded by some of the brightest minds in business, who challenge and support each other, becoming a strong network post-degree".
"Our MBA student experience goes beyond that of a traditional program, offering a range of social change and industry projects, networking opportunities, mentoring and the support of a dedicated MBA careers team," Nicole says.
Increasing your network, nurturing these connections, and taking advantage of any opportunities to get involved in work you're passionate about throughout your MBA can help you land that first board role. Having studied an MBA with a diverse cohort will also be useful in providing you with case studies from industries you haven't worked in previously, increasing your effectiveness as a board member.
3 female ASX board members share their top tips for landing a board position as new research highlights diversity milestone
3. An MBA develops your self-awareness, confidence and leadership skills
For many, an unintended consequence of studying an MBA is the level of personal transformation that occurs. Through practical exercises, peer feedback and coursework, the UQ MBA facilitates the opportunity to self-reflect, which can lead to a greater understanding of your strengths, weaknesses, purpose and passion.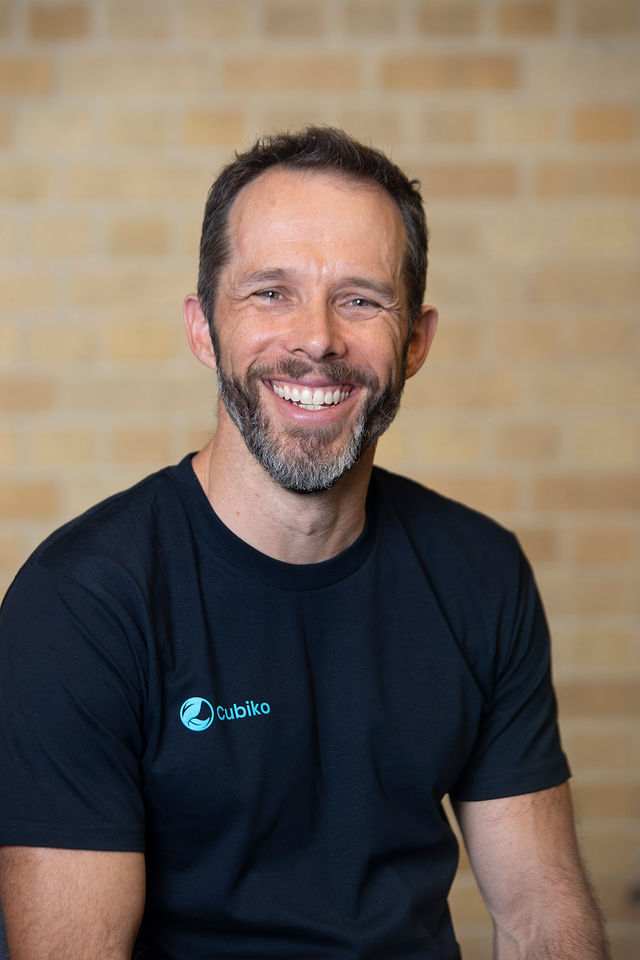 Michael Griffin is the Chief Operating Officer at Cubiko and board member for the Judo Queensland Board of Directors. He completed the UQ MBA in 2017.
"The UQ MBA challenged me to work outside my comfort zone and gave me the opportunity to learn about many areas I wouldn't normally have exposure to, like HR, marketing and strategy," he says.
"The broadness of the curriculum was valuable, as was the focus on leadership. It gave me the confidence to realise you don't have to be the smartest person in the room or have all the answers. What matters is knowing how to find the answers and identify what to focus on so you can have the greatest impact."
Having the confidence, leadership skills and self-awareness Michael describes is important for anyone in a board position to communicate effectively and concentrate on achieving impact aligned with their personal strengths and goals.
Discover 6 insider tips to get your ideas across the line in the boardroom
4. An MBA empowers you to achieve your professional goals
Studying an MBA can help you achieve your career goals, whether you want to move up the ladder, change industry, start your own business or become a board member. In addition to the knowledge, skills, self-confidence and networks you'll gain, studying an MBA at a top business school like UQ means you'll have access to careers and employability experts.
One of the best perks of the UQ MBA compared to other MBA programs is that you have access to careers and professional development support throughout your career, during your studies and beyond. You'll have access to:
tailored support to manage your professional reputation and achieve your career goals
one-on-one, personalised career advice and executive coaching from expert professionals
access to project and short term opportunities to test career transition pathways
mentoring programs
feedback on your CV
many different career development and networking events.
Having a successful career in your profession makes you a desirable candidate for board positions. As Dr Tina Janamian says, "Your ideas are worth more when you have the experience to back them up. Practical examples are always useful to share as they show credibility in what you are contributing."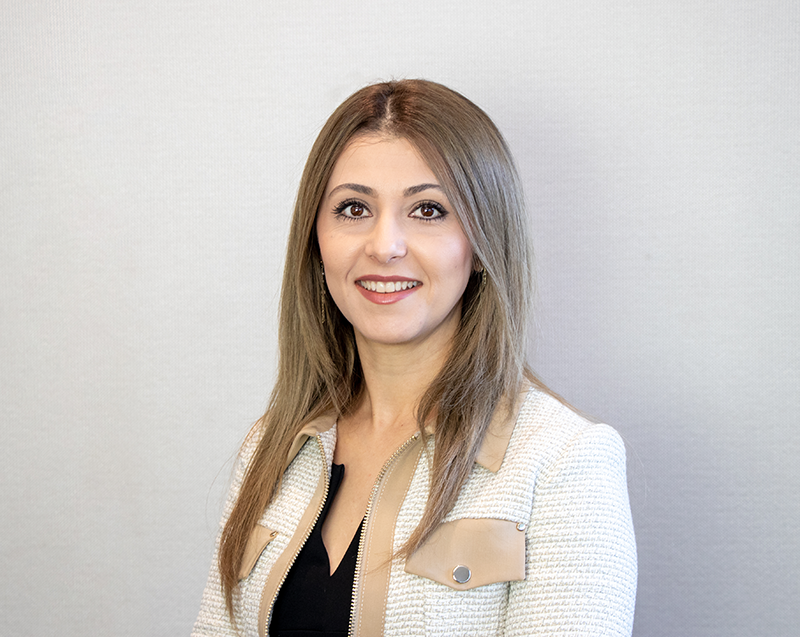 Tina is the CEO of Client Focused Evaluation Program (CFEP) Surveys Australia and serves as Director, Board of Directors of not-for-profit organisation CheckUP Australia. She enrolled in the UQ MBA because she had knowledge in primary healthcare, but needed more business acumen in terms of strategy, governance, finance and leadership. The UQ MBA helped her develop the fundamental business skills she needed to excel in board and executive roles and effectively implement her research in improving the quality of patient care in the health industry.
It was a similar story for Michael.
"I first applied for the UQ MBA because I felt stuck in a technical career stream and wanted to break into the C-Suite but was missing a business background and wanted to broaden my networks," he says.
"Within my first semester, I got the title I was after, and my focus changed to considering the impact and value I could have on the community."
Studying an MBA can be the catalyst for great personal and professional transformation. If one of your goals is to become a board member, the UQ MBA can help you get there.
See where a UQ MBA could take you.