In the last 12 months, leaders have faced a melting pot of pressure. Pressure to perfect our 'pivot' game, which turned into a constant pirouette to survive disruption; pressure to manage teams remotely; and pressure to hit constantly moving targets while reprioritising goals.
Increased resilience and adaptive leadership skills were vital – yet the most important challenge leaders face now is how to constantly perform under more pressure in a world redefined by an unstable 'new normal'.
University of Queensland (UQ) Business School and industry experts share their top 5 strategies and tips to help leaders feel more confident  performing under pressure in an environment where disruption is part of the daily landscape.
#1 Harnessing your emotional intelligence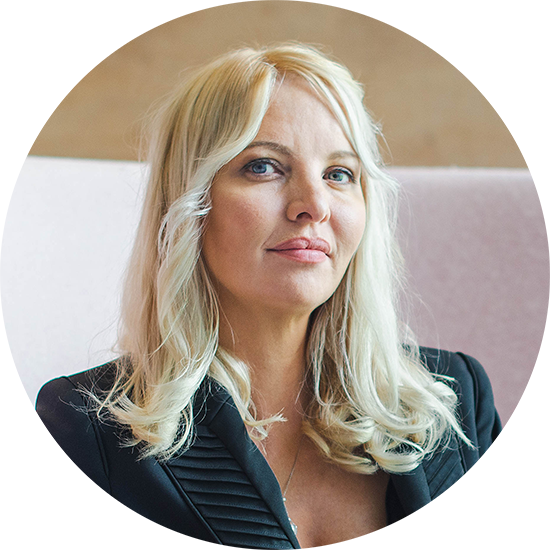 Understanding, recognising and harnessing emotional intelligence is crucial for leaders to perform under pressure. Conversely, a lack of emotional intelligence (EI) awareness runs the risk of pollinating poor team culture, leaves you feeling exhausted and inhibits your ability to achieve results.
EI is just as important as IQ, according to leadership and performance expert Dr Jemma King. Jemma delivers training to the Australian Olympic Swimming Team and previously helped Special Forces soldiers in the Defence Force engage emotional intelligence to perform under pressure as part of her PhD with UQ Business School.
"In simple terms, emotional intelligence is the ability to understand, use and regulate your own emotions or the emotions in others to manage and relieve stress, communicate effectively, empathise with others, overcome challenges and defuse conflict," says Jemma.
 "The brain is a very metabolically expensive piece of machinery and uses up a lot of resources to think, reason, make decisions, provide perspective and forecast – all the skills a good leader needs.  
"But under pressure, your brain has a hard time differentiating between life-threatening stress and imagined stress, and will divert resources to fight or flight survival actions."

"Your ability to down-regulate your stress state in the moment and more broadly over time will help you keep your brain online in periods of high stress."
Jemma says there are four areas to navigate when it comes to perfecting your EI:
1) Emotional perception is the ability to perceive emotions in others and yourself, e.g. noticing when a conversation partner is disengaged or in disagreement – detectable through their micro-expressions or vocal intonation.
2) Emotional understanding is about comprehending why a person is expressing emotions, e.g. you know your disengaged colleague has a sick child and may not have the bandwidth to discuss a tricky work issue right now.
3) Emotional facilitation is about using emotional data to make decisions, use reason and incorporate important environmental changes into thought, e.g. understanding what worked yesterday may not be appropriate for today due to shifting conditions.
4) Emotional management is about being able to regulate your emotions and the emotions of others. This means managing your emotions and not responding negatively to an event or interaction that might have occurred beforehand, which could impact your decision-making.
"The bare fact is, not using the principles of EI in your leadership will cost you and your organisation, financially, culturally, with low morale, higher turnover, less trust, and therefore less innovation," says Jemma.
So, how do leaders engage emotional intelligence to perform under pressure?
According to Jemma, it all comes down to practise, practise and more practise. She shares her top tips to regulate emotions and build EI to perform under pressure:
Attend to how words are being said, rather than just what is said. Likewise, ask people how they feel about a situation, rather than just what they think. You'll get a different perspective. 
Acknowledge when you don't do so well, and recap in your mind how you could have done better. Ask your colleagues how you could have done better. 
Make note of emotional predictions and go back and see how accurate you were after the fact.  
Get sleep. When sleep-deprived, you are much more emotionally reactive

and prone to anxiety

, while less likely to use emotional data and reason correctly. Our research found 45mins of sleep debt meant 10 per cent poorer mental control the next day.
Get your heart rate up. Getting your heart rate up before a meeting with a short walk will increase oxygenation of your prefrontal cortex, improve memory and creativity. 
Learn more about how emotional intelligence can improve leadership performance in a pandemic.
#2 Data-led decision making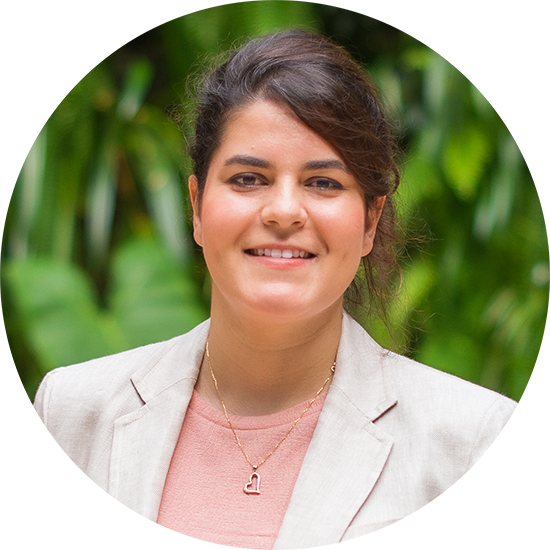 Under pressure, leaders have to make decisions quickly. Constantly changing markets, workforces, and the continued disruption of the pandemic makes data-led decision-making a crucial skill that all leaders need to embrace.
According to Dr Ida Someh, Senior Lecturer in Business Information Systems and Master of Business Analytics program leader, having access to good quality data can help leaders make objective, fact-based decisions in dynamic environments when the stakes are high.
Fahim Khondaker, UQ Bachelor of Commerce / Bachelor of Economics graduate and Partner at BDO agrees. "The most effective way leaders can make good decisions under pressure is to ensure they are making the decision using the best available information on hand," says the 2021 AFR Boss Young Executive finalist.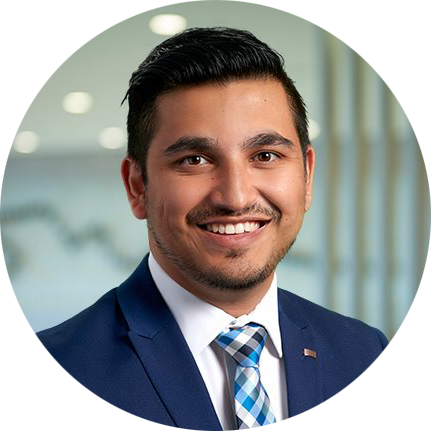 "The need for evidence and an objective process behind decisions becomes especially important if there are significant human implications for such decisions," says Fahim.
Ida advises that data can help keep perspective when stress kicks in. "When exposed to tough decisions, it's common that leaders are pressured by multiple parties that have a stake in the decision, or that they themselves are stressed about the negative consequences of a decision," Ida says.
"It is easy for leaders to lose the big picture in a dynamic environment, making it hard for them to stay objective and make decisions based on truth – this is where the role of data begins. But it is only part of the solution.
"Leaders also need to be able to convince stakeholders that they've made the right decision and get their commitment for action. They can do this by connecting the dots and building a narrative explaining what the data tells us."
"Data helps to show what is really happening in the world and helps guide decisions", Ida says. Good decisions use data to practise sense-making but ensure human judgement is considered too."
"If there is a conflict, data can bring multiple parties together to agree on what needs to be done."
Ida's top tips for integrating data into decision-making when working under pressure are:
Build a data narrative that connects the dots for stakeholders and get their buy-in.
Define priorities and find a balance. During the pandemic, leaders have to make tough calls. Data can help but making the right decision in a pandemic also goes back to personal and organisational values, and how to prioritise between health outcomes, staff wellbeing, financial objectives and more.
Exercise judgement. Data should never be used to make important decisions without sense-checking it against human judgement. There are no guarantees that the quality of the data is good enough to make decisions alone. An critical leadership skill is the 

ability to engage with data, question assumptions, gauge it against their understanding of the world, and feel confident making decisions informed by data (but not solely based on data).
#3 Master how to lead employees in multiple locations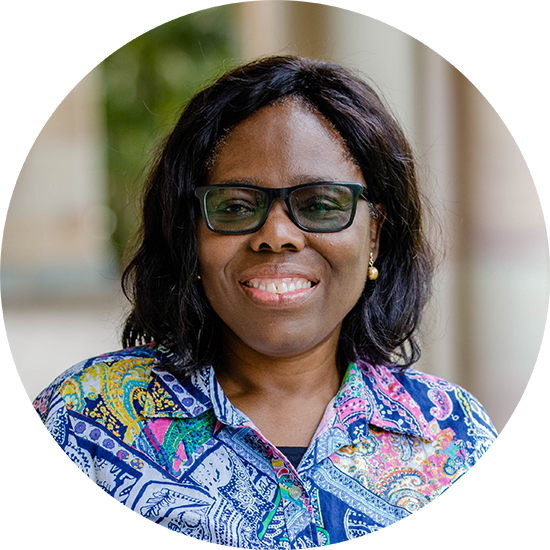 Constant lockdowns have given leaders and employees a taste of what it means to work from home – both the benefits and the challenges. But more than just remembering to unmute yourself on Zoom, managing teams remotely and adapting to a blend of WFH and online is imperative for leaders to perform under pressure.
Management professor at UQ Business School and an expert in workplace environments, Associate Professor Remi Ayoko, says if a remote or blended workforce is managed effectively, the leader can leverage the flexibility and focused attention of team members to get work done on time, minimising pressure across the team.
"The leader needs to know their staff's needs and expertise to harness these under pressure," says Remi. "If they can do this correctly, a blend of remote work and in-person catch up can increase productivity and the ability to handle stress better."
Yet, Remi cautions if remote work isn't managed correctly, "Staff will eventually be disengaged, stressed, suffer burnout, become prone to unethical behaviours, and eventually turnover."
Remi reveals her top tips for managing staff remotely and as they return to the office:
Know thy staff.

Knowing your staff members ways of working and areas of excellence is crucial, especially if the team works more remotely. Remi gives the example, "I need person X to do this job for me because I am under pressure, and I know they can complete the job to a high standard". Remi says mapping out team members' strengths for performing under pressure means the leader and other members know who to go to when specific expertise is needed to get the job done as quickly as possible.

Avoid a surveillance state.

You need to trust your employees, says Remi. "You can see that they are logged online, and you know that there – so trusting them to do their job is really important."  Avoid setting up software or processes that are act as surveillance, as this can badly backfire.  "We know over the years that organisations that set up surveillance on employees become less trusting of the organisations or managers," says Remi.

Encourage a work from home and in-office blend where possible

. Leaders need to nominate at least two to three days a week when staff or team members can overlap in the office.  Onsite days helps to better transfer of knowledge and fertilisation of ideas through informal talks and organic catch up, as well as the more structured one-on-ones.  Leaders also need to make themselves available for mentoring on these face-to-face days.
#4 Learn how to gain perspective with a practice called wise reasoning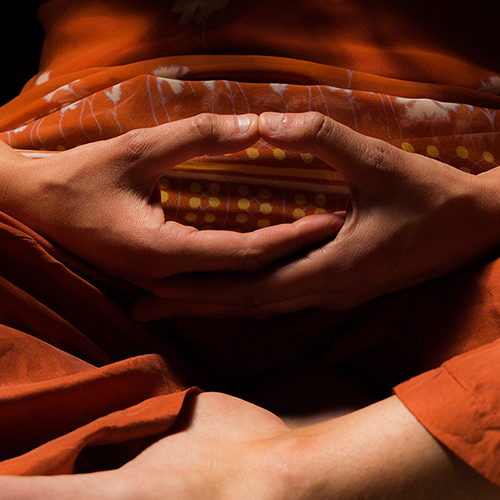 A practice called 'wise reasoning' is helping leaders under pressure to gain a bigger picture understanding of how to make pragmatic decisions in divisive situations.
Wise reasoning focuses on a structured approach to accepting uncertainty, looking at different perspectives, and integrating other people's needs.
In recent studies, UQ Business School management expert Dr Justin Brienza was able to show that engaging wise reasoning reduced bias and polarisation in major societal conflicts, including hostile reactions to US COVID-19 lockdowns, same-sex marriage and major protests.
"Wise reasoning is a simple thinking strategy to make more pragmatic, morally-grounded decisions. It involves acknowledging different perspectives and using context to create insightful solutions to tough problems," says Justin.

"When under pressure, leaders tend to fall back on biases—generalisations like stereotypes and prejudices — that cause bad decisions and negative reactions from their staff. Wise reasoning helps leaders to maintain composure and make nuanced, context-sensitive decisions that fit the needs of the situation."
"Learning how to exercise wise reasoning is an investment in your own ability as a leader, especially when performing under pressure."
So, how do leaders engage wise reasoning to perform under pressure? Justin shares his top tips to practise wise reasoning.
The first step is to pause.

"This is sometimes the hardest part, because pressure evokes a sense of threat that causes us to rush into imbalanced decisions."

"Our employees notice that better than anybody else. So, pausing for a moment, taking on more than just your own perspective, and taking account of context and the bigger picture can make all the difference in the world to your performance

— and how you are perceived 

as a leader. It's not easy under pressure. But we find that when leaders do take a moment to reason wisely it pays dividends."
Reflect.

Look back in your recent history and identify a time when you didn't perform your best as a leader. Ask yourself why you missed some important information or an opportunity to take the best course of action. Nine times out of ten, you know better in hindsight 

— because you benefit from a more balanced perspective and awareness of the bigger picture. Taking a moment to pause, acknowledging different perspectives and contextual demands helps deliver the benefits of hindsight to you as a leader in the present.
#5 Balancing digital and human elements to create innovative customer experiences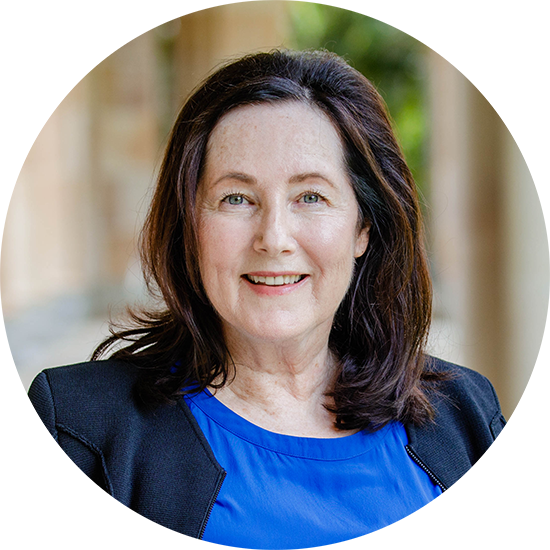 The customer service experience has changed significantly since the pandemic started, forcing leaders and organisations to re-think business strategies and pivot under pressure.
Professor Janet McColl-Kennedy is the Director of Research and Co-Lead of the Service Innovation Alliance (SIA) Research Hub at the UQ Business School. She argues that the servicescape (the place where an organisation's service takes place) has changed since the start of 2020.
 "Technology-based tools have radically changed customer-provider touchpoints and altered the way customers experience the service journey", she says.
"The impact of COVID-19 has placed pressure on organisations and leaders to think about how and where they can implement digital technologies to improve service for customers, and pivot to more digital experiences.
For many, this has meant more digital and less physical presence – online purchasing increased significantly during the pandemic. "COVID-19 also impacted service employees and ways of working. Many service providers are now working from home, with significant flow-on effects to customers, particularly to the nature of interactions between employees and customers. Customers want seamless, authentic experiences that help them to achieve their goals," Janet says.
Janet believes that leaders will need to continue making tough decisions about how to innovate the way customers experience their organisations and services post-pandemic. Here's her advice on how to get started:
Focus on what and where the value of your service is, as seen by your customers.

Value is not simply one thing for all customers. It may be economic value for some, social value for others, or societal value. Different customers will see different benefits from engaging with you. 

Find a balance between digital service improvements and the 'human' element of your business. As Janet says, "More and more customers are focusing on the sustainability, wellbeing, emotional connection and "humanness" of organisations they interact with".
Co-create service experiences with your customers 

– 

not creating experiences "for" them solely from your perspective to ensure mutual benefit for you and your customers. Remember customers want seamless and authentic experiences.

 
Register to receive the latest business thinking, research insights and expert opinion delivered straight to your inbox.