Join the next generation of data-savvy professionals skilled in solving global problems through the emerging field of business analytics. 
Why study business analytics? 

#1 in Australia for business and economics 
Source: Times Higher Education World University Ranking, 2022.
Continuing business disruption and technical advancements has created an unprecedented demand for data analytics capabilities. Gain the unique ability to gain and communicate data insights across organisational functions and transform direction with this innovative master's program. 
What you'll learn
Learn how to analyse, interpret, leverage and communicate data insights for business transformation and social good. By working with industry partners, you'll develop skills companies need now and learn about machine learning, social analytics, data monetisation and responsible use of analytics and artificial intelligence (AI).
View more information about what you'll study in this program.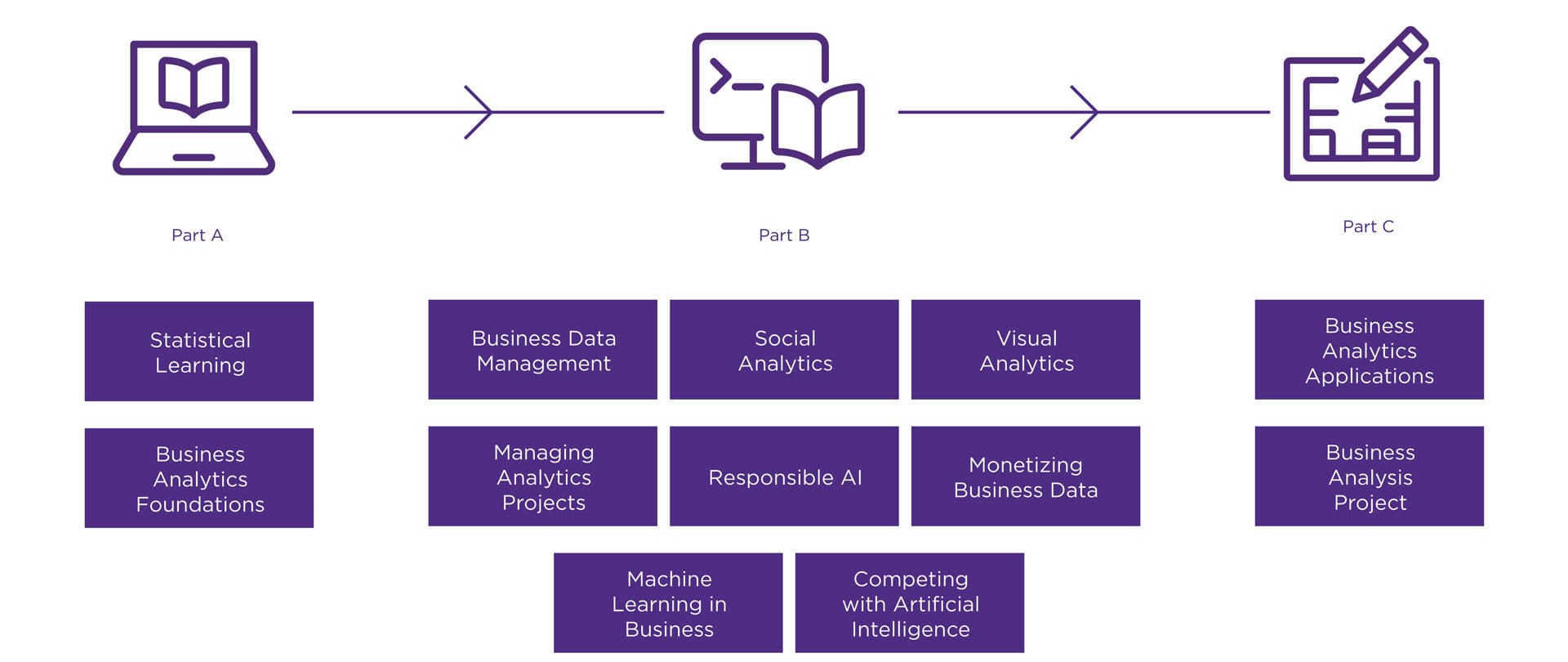 How you'll learn: your online learning experience
Study this 100% online master's part time over 2 years, from the comfort of home.

Hear from an industry guest speaker in every course 

Participate in engaging live sessions powered by real case studies and simulations

Connect with your peers via social platforms to share code, analysis and insights 

Learn via an interactive course platform hosting readings, videos, quizzes and personal reflection

Get feedback and support with coding via boot camps and use tools like R and Python 

Access course and assessment support via regular check-ins with teaching experts 

Work-integrated capstone projects to prepare you for industry success + tailored PD opportunities in every course

Hone your understanding of data ethics through lively debates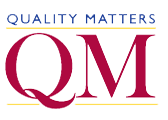 By partnering with Quality Matters, the Master of Business Analytics program is developed to offer gold standard online design that is engaging, tailored to postgraduate student needs, aligned with program outcomes, and informed by best practice to deliver a truly exceptional online learning experience.
Who is this program for?
Business professionals in any industry looking to better understand data and drive improvements through analytics. No technical experience is necessary.
Also, considering data science? Play a leading role in the future development of global data science solutions with UQ's Master of Data Science.
Depending on your previous qualifications and current goals, you could also consider the Graduate Certificate in Business Analytics. It provides access to all the Master of Business Analytics courses but requires less time commitment. You can switch to the master's program at any time.
Who you'll learn from
Learn from leading experts in business leadership, data science and ethics to develop a holistic understanding of business analytics and their application.
Master of Business Analytics lecturers
Career outcomes
Your cross-functional business analytics and leadership skills will prove in-demand in an ever-changing business world. Designed for professionals of the future, this master's program will prepare you for data-focused roles in any industry, including:
Business analytics specialist
Business data analyst
Data analytics translator
Business intelligence analyst
Analytics product manager
Data governance specialist 
Analytics project manager
Marketing analytics specialist
While these are examples of the kind of roles you could end up in, this program will also prepare you for future roles that don't yet exist. UQ is a founding partner of the QLD AI Hub and is committed to the development of leading AI professionals. 
Scholarship and fees 
There's never been a better time to invest in your future. To support you in funding your studies, learn more about: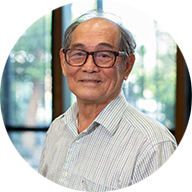 "I'm studying this course to learn how to make decisions that deliver value for my family business. I recommend it to anyone interested in business analytics. Because I know when the online discussions will be, I can plan work around my studies. The teaching staff are helpful, caring, and quickly respond to questions."

Yongyuth Chongvilaiwan, Current Master of Business Analytics student
Learn more about the exciting field of business analytics 
The unprecedented amount of data generated in society today has incentivized governments to automate citizen-facing services with algorithmic decision-making systems.

With the right planning, a business can build information resilience to make embracing new technologies less risky, according to technology leadership expert, Professor Shazia Sadiq.

Most people say they care about their personal information being shared online. However, a much smaller percentage of people actually take the necessary actions to preserve their privacy. Dr Ivano Bongiovanni discusses why actions don't always match beliefs when it comes to data.
Pages