How today's young Australians will transition to the future of tomorrow's service based economy is of primary consideration for policy-makers, politicians and researchers alike.
Service Innovation Alliance PhD representative and Associate Lecturer in Tourism, Ms Maria Golubovskaya represented The University of Queensland Business School at the National Youth Commission Hearing into Youth Employment and Transitions on 24 September 2019. The Brisbane Commission, at which Ms Golubovskaya presented, was chaired by notable representatives including Major David Eldridge AM and Dr May Lam. The hearing sought testimony from a wide range of stakeholders across the country.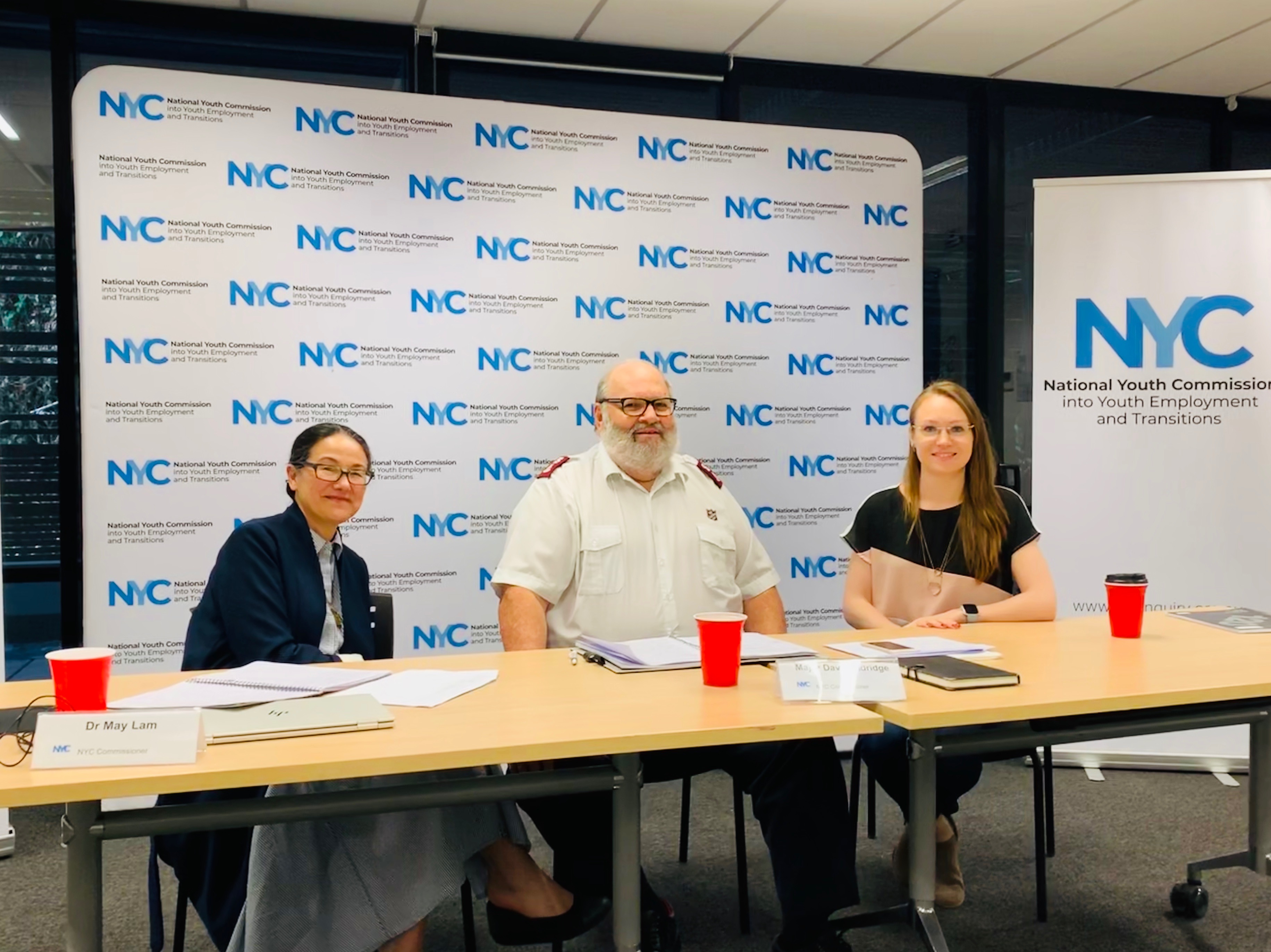 Ms Golubovskaya was ideally positioned to provide comment at the Commission's hearing, as her thesis investigates the impact early work experiences in service sector frontline jobs have on shaping youth development. Supervised by the Business School's Associate Professor's David Solnet and Richard Robinson, Ms Golubovskaya cites her studies at The University of Queensland Business School as being instrumental to her ability to conduct world-class research into ultimately improved understanding about the way young service workers perceive the 'world of work' and how different HR practices shape their development at such a vulnerable age, a topic which she is personally passionate about.
Speaking on her invited submission to the Australian National Youth Commission hearing, Ms Golubovskaya provided five key take home messages which the commission chair claimed were "significantly more eye-opening than expected". These included the paradox of emotionally developing workers tasked with the responsibility of performing emotional labour in the jobs; the way work becomes a refuge for many young people who have difficult home and/or school lives; and the fact that frontline supervisors, who have the most impact on worker experiences, are often youth themselves.
Principal Supervisor, Associate Professor David Solnet points to the value in allowing a student's journey to follow their passion, striving to encourage and open pathways rather than to restrict the PhD journey."Richard and I have been very fortunate to have Maria as our doctoral student – watching her find her way as a researcher while at the same time focussing on a topic that she is so passionate about and which can really make a difference, is what gives us, as supervisors, the greatest pleasure. Being able to help shape national policy has to represent the ultimate impact for a PhD researcher" says Solnet.
Ms Golubovskaya is the PhD student representative for the Service Innovation Alliance (SIA). Led by Professor Janet McColl-Kennedy, Professor of Marketing and Associate Director, Research (Engagement and Impact) and Senior Lecturer in Business Information Systems, Dr Christoph Breidbach, SIA brings together 20 researchers across five of the Business School's disciplines, including business information systems, international business, marketing, strategy and entrepreneurship and tourism, ten international faculty, 11 industry advisory board members, and over 30 industry partners across profit, non-profit and  government sectors.
To learn more about SIA's engagement and impact.