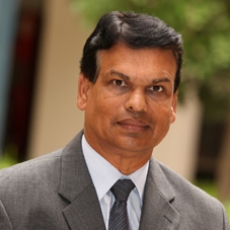 UQ Business School expert Dr Jay Weerawardena has co-authored two papers that have proved highly influential in the last five years.
A paper published with fellow UQ Business School academic Professor Peter Liesch, Professor Gillian Sullivan Mort (La Trobe University), and Associate Professor Gary Knight (Florida State University) has emerged as one of the ten most downloaded articles on the Journal of World Business website.
The paper expands on a landmark Australian study in 1993 which was the first to use the term 'born global' to describe small firms which enter global markets very rapidly after launching.
Dr Weerawardena said researchers over the last two decades had attempted to demystify the rapid international market entry of these firms.
He said, "Our paper proposes that the pre-launch capabilities of born global firms are highly influential in determining post-launch internationalisation success.
"The paper is also one of ScienceDirect's top 25 hottest articles"
"ScienceDirect is a leading full-text scientific database offering journal articles and book chapters from more than 2,500 peer-reviewed journals.
"There are currently more than 9.5 million articles and chapters on the database, a content base that is growing at a rate of almost half a million additions per year."
Dr Weerawardena and Professor Gillian Sullivan Mort published a paper on social entrepreneurship in the Journal of World Business in 2006 which has also proved highly influential.
Dr Weerawardena said the paper had been recently identified as one of the Journal's top 10 most-cited articles over the last five years.
"That means other academics have found the article useful in progressing their own research which is very gratifying," he said.
"Our paper was built on extensive case work and attempted to develop a model that captured the true characteristics of social entrepreneurship, as opposed to commercial entrepreneurship."
He said, "The findings are useful at a policy level as well as being of interest to social enterprises"
Dr Weerawardena is a senior lecturer in marketing at UQ Business School. His research interests include: entrepreneurship and innovation-based competitive strategy, dynamic capabilities of born global firms, social entrepreneurship, new service development, and entrepreneurial marketing.