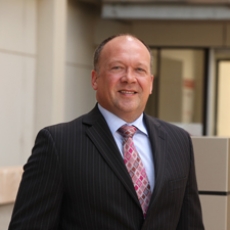 Academic Dean and Head of School Professor Iain Watson said making The Economist's Top 100 was a significant achievement for UQ Business School.
"International competition for MBA programs is fierce, and for the UQ Business School MBA to rank in the top world 100 demonstrates that our graduates have gained huge career and professional benefits from our MBA.
"We have entered this respected ranking at 81 which is an outstanding result for our first appearance," he said.
The latest ranking by The Economist is the most turbulent in its history. Usually, universities move up or down just a few places but this time swings have been wilder because of the challenging world job market.
The University of Chicago's Booth School of Business topped the ranking of MBA programs announced today (September 17, 2010).
In addition to UQ, four other Australian MBA programs made the top 100, including Melbourne Business School, Monash University, and Macquarie Graduate School of Management. American programs performed strongly, occupying seven of the top 10 places.
Over the past 22 years, Which MBA? has surveyed over 170,000 MBA students. The rankings examine full-time programs on their ability to deliver to students the things that they themselves cite as most important. It weights each element according to the average importance given to it by students surveyed over the past five years. These include career opportunities, personal development/educational experience, earning potential and networking potential.
The Economist accolade for UQ comes after UQ Business School's MBA was recently awarded five stars - the highest possible rating - by the Graduate Management Association of Australia (GMAA), for the sixth consecutive year.
UQ Business School was the first in Australia to earn accreditation from both AACSB and EQUIS and was recently reaccredited by EQUIS for the full five-year term.
EQUIS accreditation is held by only 127 business schools worldwide making UQ Business School a full member of a very exclusive group.