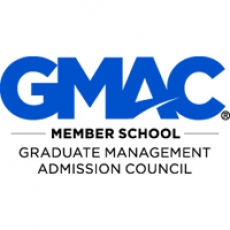 UQ Business School has joined with the world's elite business schools in becoming a member of the Graduate Management Admissions Council (GMAC).
GMAC is a non-profit organisation of leading business schools around the world. It serves as a primary resource of research and information about quality graduate management education on a global scale and provides business schools and students with a wide array of products, services and programs to assist in the strategic development of enhanced management education.
Professor Iain Watson, Academic Dean and Head of the UQ Business School in accepting the membership invitation said he was looking forward to engaging with leading business schools around the world to improve education for both our students and the wider community.
"Our membership into the GMAC organisation is another example of our School's commitment to advancing the development of high quality management education. As one of only three Australian Business Schools who have received membership to this exclusive organisation it is also recognition of our long standing quality and innovation in business education."
The Executive Dean of UQ's Business, Economics and Law Faculty Professor Tim Brailsford said of the membership "We are very pleased that UQ Business School has been accepted into membership of GMAC. By becoming a member, we have joined an exclusive network that gives us unique insights into the trends in management education. Forward planning is a powerful tool that allows us to best prepare our graduates for the workforce and construct academic programs where students have the best opportunity to excel. Through exclusive GMAC services, we have access to global trends, statistics and data on student and employer demands and opinions from peers at the world's top ten business schools which combined will allow UQ to stay ahead of our competitors."
GMAC is the owner and administrator of the GMAT exam, a standardised test specifically designed for graduate business and management programs and is used in over 100 countries worldwide. The UQ Business School uses the GMAT exam as one of its entry requirements for the MBA program (full details available on MBA website http://www.business.uq.edu.au/undergraduate_study)