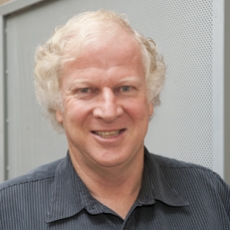 Professor Tom Smith, one of Australia's leading finance academics, has joined the University of Queensland Business School. As the senior finance professor at UQ Business School he will hold the position of the 'Frank Finn Chair in Finance'.
Professor Smith, who was previously Professor of Finance at the Australian National University, has had an academic career spanning over 30 years. During that time he has won a number of awards and been ranked as the number one finance academic in Australia and New Zealand by both the Journal of Financial Literature and the Pacific Basin Finance Journal.
Professor Smith studied at the University of Queensland, graduating with a Bachelor of Commerce (Honours) in 1980 and completing a Masters in Financial Management two years later. He received his Ph.D. in Finance from Stanford University. He lectured at the Fuqua School of Business at Duke University in the USA, and the Australian Graduate School of Management before joining ANU in 2003.
Professor Smith's research interests are in the areas of asset pricing theory and tests, the design of markets, market microstructure and derivatives, and his work has been published in the leading financial economic journals.
Iain Watson, Executive Dean, Faculty of Business, Economics & Law, said: "Professor Smith is regarded as Australia's leading finance academic. His appointment is a major coup for UQ Business School and will add further weight to a team that is already strong on expertise. It also highlights our growing status and credibility as one of the top two business schools in Australia and one of the best in the world."