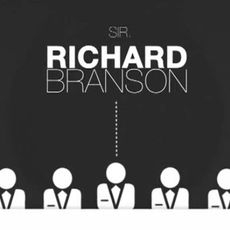 In an Australian first, business people have the opportunity to secure a position on stage alongside Sir Richard Branson thanks to an innovative program by The University of Queensland Business School, facilitated by LinkedIn.
NEXT? The Future of Business Q&A, which takes place on Thursday, 9 May and is organised by the Business School, is set to be one of the most prestigious business events of 2013. Professionals, business owners, students and alumni can nominate themselves or a LinkedIn connection to join Branson and a panel of experts at the event to discuss the future of global business.
Nominees are required to submit a 25-word submission via the event's website nextquestion.business.uq.edu.au. The winner will be chosen by a judging panel from UQ Business School. Those who make nominations will be entered into the draw to win a two-night stay at Sir Richard Branson's exclusive Noosa retreat, Makepeace Island.
Sir Richard Branson is the most 'followed' thought leader on LinkedIn's Influencer Program that was first launched in October 2013, with more than 1.5 million followers currently.
Joining Sir Richard Branson on the panel is the Dean of UQ Business School Professor Andrew Griffiths, acclaimed Futurist Tim Longhurst and Director of Rockcote and winner of the 2012 Australian Financial Review's Top 100 Women of Influence awards, Chris Cameron.
"UQ Business School is focused on the future of global business and we are thrilled not only to connect with Sir Richard Branson for NEXT? The Future of Business Q&A but to either showcase an Australian business leader or uncover a new one as part of this innovative panel discussion," said UQ Business School Director of Marketing & External Relations, Samantha Kennerley.
"We are excited to be the facilitator of this innovative program. By leveraging the LinkedIn platform, UQ Business School is engaging with an audience of more than 3 million professionals and students in Australia, ultimately enabling the audience to interact with today's thought leaders, gain insights and become even more successful at what they do," said Matt Tindale, Director of Marketing Solutions at LinkedIn.
Questions to the panel will also be accepted from the business community via the nextquestion.business.uq.edu.au website. The five most thought provoking questions will be posed to the panel on the day and the question nominators will win a VIP ticket to the event and meet Sir Richard Branson.
"The business insight generated by this five-strong expert panel will bring to light even more challenging issues that will then be the subject of research by UQ Business School," Ms Kennerley said. 
More than 1500 business leaders will attend NEXT? The Future of Business Q&A, drawn from the public and private sector, Government representatives, students from Brisbane's key high schools and UQ Business School alumni.
To nominate a future business leader for the NEXT? The Future of Business Q&A panel, post a question for Sir Richard Branson or purchase tickets visit nextquestion.business.uq.edu.au