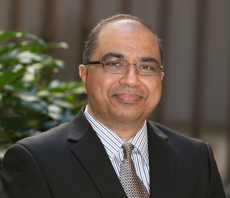 With corporate sponsorship of non-profit organisations on the rise, research by The University of Queensland Business School has cast new light on what makes a successful sponsorship, and what leads to public cynicism.
The three-year research project, led by Dr Ravi Pappu on behalf of the Australian Red Cross Blood Service, has found that public opinion rested not only on the "partnership fit" but also on the similarities between a company and the charity they sponsor.
The findings will be published in the Journal of the Academy of Marketing Science, one of the world's leading academic marketing journals.
Dr Pappu said the partnership should be seen as logical and should not arouse people's suspicions of the sponsor's intentions.
"For example, if a company seen as providing fresh, healthy food sponsors the Australian Red Cross, people can readily see what the sponsor and non-profit have in common," Dr Pappu said.
"Not only is there a similarity on "health" grounds but it is also a high-fit relationship because people can see a clear benefit, of improving people's health.
"By contrast, any fast-food chain viewed as a junk food producer would have less similarity with non-profit organisations promoting health, and this sponsorship would be a low-fit because of negative health benefit perceived.
"People should perceive a genuine effort from the corporate sponsor to benefit the cause. The partnership could arouse public suspicion if it is seen just as an attempt to build market share or meet shareholder expectations or, even worse, if it is viewed as an attempt to avoid tax or take advantage of the non-profit organisation," Dr Pappu said.
Dr Pappu said that while previous research had focused on the "fit" of the partnership, this was the first time research had considered the added importance of similarity between the organisations.
"Our research also investigated blood donation and cancer charities, which very few previous studies have done," Dr Pappu said.
Dr Pappu worked with Professor Bettina Cornwell of the University of Oregon on the project, which was funded by an Australian Research Council grant.
Professor Andrew Griffiths, Dean of UQ Business School, said the research was important at a time when corporate sponsorship was on the rise and since the non-profit sector was a key contributor to the Australian economy.
"Dr Pappu's research represents a major step forward in helping both non-profits and the private sector companies which support them to understand the factors involved in creating successful partnerships.
"Having his paper accepted for publication in one of the world's leading academic journals further highlights the international significance of his work," he said.