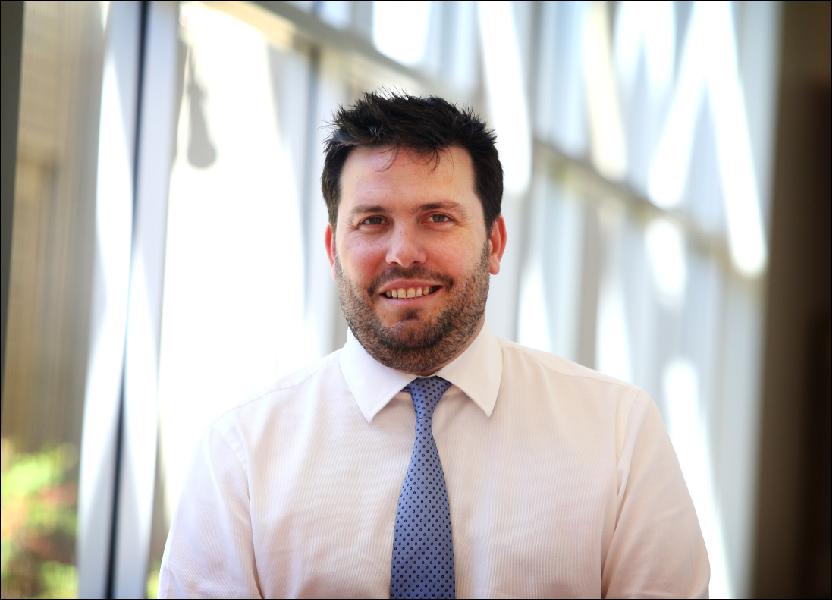 What did you want to when you were 10 years old? Is the career you're in now something you ever thought you would be doing? 
I think it is really difficult to have much of an idea as to what you want to do when you're 10, let alone when you're 20! In my case I wanted to be a doctor (because I think that would have really impressed my mother). As it turned out I didn't get the marks to do medicine, so chose something else in the medical faculty thinking I could upgrade to medicine later. After completing a Bachelor of Speech Pathology at UQ I worked out I wanted to be neither a doctor nor a speech pathologist, so instead did something I think people thought was crazy at the time – and that was to become a trainee manager with the company I'd been working weekends with since I was 15 – Myer. That opened me up to the world of business where I clicked. Soon after, I started my MBA at UQ.
Could you please describe your current position?
I am the Group Marketing Director for News Corp Australia where like most marketing directors, my primary accountability is to drive revenue. In our case, our challenge is to drive this revenue from selling more of our content on more platforms.
Could you give us details about your career history? How/where did you start?
I started on the floor of Myer department store when I was 15 and worked through the ranks of Myer and later David Jones across most parts of the business. Over the years I held senior leadership positions in stores, merchandise, marketing, financial services and supply chain. I was appointed to the Executive Committee of David Jones in 2002 when I was 28 and served for eight years as a Group General Manager with the company in various capacities. Soon after I became CMO for the Westpac Group and in the last month I have joined News Corp Australia in this role.
What's the most challenging part of your career?
Both challenging and invigorating has been the need to adapt to the unique challenges of different industries, across retail, financial services and media. Each industry has its own set of challenges and disruptive events.
What is your proudest career achievement?
I was very proud to have been part of the leadership team that re-established David Jones as Australia's leading department store, with a strongly differentiated value proposition, which resulted in the business significantly out trading the ASX and achieving EBIT margins in the top 10 per cent internationally for similar stores.
How does the future look for your role?
The future is very exciting. For one because I am working in Australia's leading media organisation, part of the international success story that is News Corp. More Australians consume our digital and print media than that from any of our competitors. We have Australia's leading portfolio of media brands, each playing an intrinsic role in the lives of our customers and their communities. Our traditional platforms remain a powerful and compelling product – with more than 10 million of our metro newspapers sold every week in Australia. Our content is also distributed through Australia's most popular network of digital news sites. Our world is changing rapidly and no media organisation is better positioned to respond to this change than News Corp.
UQ Business School's tagline is "challenging the future". For you, what will be the most challenging business topic for the next ten years?
For many industries, the continuing disruption of traditional business models caused by the internet, digital and mobile technologies will remain the constant theme of the next decade. The challenge of this future will be optimising shareholder value by managing the balance between how focused businesses should be on building new distribution channels and new revenue streams, while maximising the intrinsic value in traditional ones.
What is your motto in life that you try and live by?
I don't especially have one. "Work hard and be good to your mother" comes to mind.
What mentor or inspirational figure has guided or influenced your life in a certain way?
Mark McInnes, the former CEO of David Jones and current CEO of Premier Investments is one of the most talented business leaders in the country and certainly one of the most inspiring. His relentless focus on brand differentiation and shareholder value is ingrained in me.
Why did you decide to do an MBA?
I'd completed my undergraduate degree, however, it was not really applicable to my new found direction as a business leader. I needed solid foundations and a new perspective if I was going to be successful in business.
What's your most positive memory of your time at UQ Business School
The broad cross section of business leaders – both peers and professors – was invigorating and inspiring. My greatest memory was participating in the enlivened debates with this calibre of people. I also quite enjoyed the rec club!
What impact has the school had on the way you operate or think about business?
Of course the foundation information that you learn about business across all of the broad disciplines is essential, but I think the decision making framework that the MBA leaves you with is what counts the most. Judgement is part instinct and experience, but also very much part process and approach. The ability to deal to an entirely new problem, in a new industry, in a new economic environment is what I value most from my MBA and what holds me in good stead for tomorrow's business challenges.
What key piece of advice would you give someone wanting to advance their career in marketing?
Spend plenty of time understanding strategy and theory. Then spend exponentially more getting your hands dirty and selling stuff. What I learnt on the floor of Myer and David Jones about why people buy influences me every day of the week.

Want to have the spotlight in the next Alumni e-news? We'd love to hear what you've been up to since graduating from UQ Business School. Share your story with us