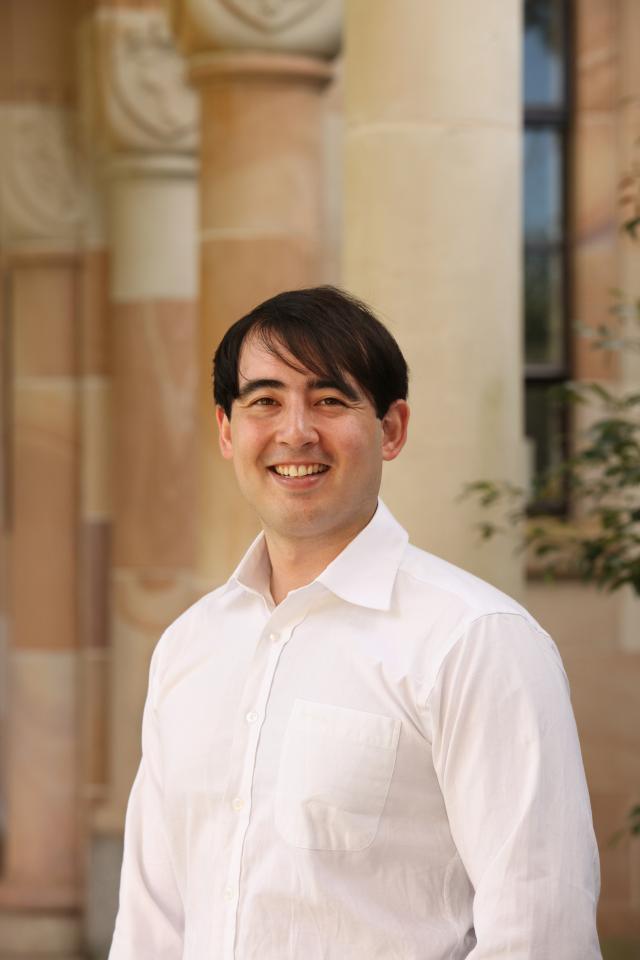 Why did you choose to study in Australia?
I chose to study here due to the close links and understanding of the growing Asia Pacific economic region. Also Australia has an excellent reputation for educating international students and providing an excellent environment in which to learn.
What did you enjoy most about studying at UQ?
Whist at UQ, I enjoyed the strong focus on quality teaching to help students learn and reach their potential. Lectures and tutorials are often interactive and student's learning and development is supported by group work and use of technology in lesson delivery.
UQ also has excellent resources to help support you in your career from business industry placements to careers workshops, both of which I took full advantage of.
I enjoy the environment and space that Australia offers. There are lots of opportunities to take advantage of, such as great weather and free activities. I especially enjoy barbeques and days out on the beach. Queensland also offers some of the best theme parks in Australia to which I have purchased annual memberships.
What were the best things about the Master of Commerce at UQ Business School?
The program offers development in both the understanding of technical computing concepts as well as core business competencies in accounting, finance and economics. The course is also accredited by the Australian Computer Society making me more employable in the future. The University of Queensland has an international reputation for excellence as shown by its rankings in globally recognised university league tables. I was taught by leading academics in the field who use the latest techniques and knowledge in the learning development of their students.
How has your degree helped you in your career?
The skills and expertise I gained during my time at UQ have helped me significantly in my career. During my studies I was fortunate enough to undertake an internship position at Deloitte over the summer break and, as a result, was offered a full time graduate position in their consulting service line. I believe that utilising UQ's excellent teaching and strong industry links really helped me in realising my dream career.
Where are you currently working?
I have been fortunate enough to have had many opportunities as a result of my studies including internships and industry placements. Due to the skills I developed during my program, I was offered a tutoring position within UQ Business School. I am also utilising my technical skills as an e-learning teaching assistant within the School of Geography, Planning and Environmental Management. Further down the line, I am looking forward to commencing my graduate position at Deloitte in early 2014.
What would you say to other students thinking about studying at UQ?
UQ has a strong international reputation along with excellent teaching and career resources to help back it up. Students who come here will secure a quality education that will give them a competitive advantage for the rest of their lives.
I believe students from the UK and Europe generally will appreciate the diverse mix of international cultures that are present at both UQ and in Australia. I believe taking advantage of the excellent weather and perfect environment for outdoor activities will help invigorate your body and mind, which will in turn aid in your studies.

Want to have the spotlight in the next Alumni e-news? We'd love to hear what you've been up to since graduating from UQ Business School. Share your story with us