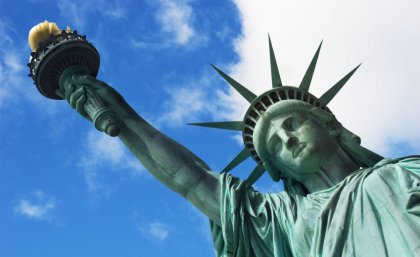 University of Queensland Master of Business Administration students are helping three Australian companies to expand their customer bases in the United States.
UQ Business School has established the international consultancies as part of the 2015 Wharton Global Consulting Practicum, and will be working with a fashion boutique, an earth moving machinery supplier and a sporting body.
Through the practicum, UQ Business School students form international consulting teams with students from the Wharton School at the University of Pennsylvania, to complete a "real life" US market entry or expansion project for an Australian company.
Business School MBA director Dr Sarah Kelly said the practicum had been running for 37 years at Wharton and for five years at UQ.
"It provides great value for the clients, and represents a significant opportunity for Australian businesses and the economy," Dr Kelly said.
"The students all bring a plethora of skills and knowledge, currently working in leading companies such as Suncorp, Ernst & Young, Rio Tinto, Google, Morgan Stanley and Bain & Co.
"The diversity and experience of the team members, along with the extensive consulting and business experience of the mentors and academics, has led to the successful completion of many projects."
The teams are mentored by a mix of alumni, academics and previous clients of the GCP program, from UQ Business School and Wharton.
UQ Business School MBA student, Henry Anning said the practicum was "an amazing opportunity" to gain experience with real-life, influential clients.
"Working on a complex project as part of a large, inter-continental and diverse team has been a highlight of my MBA studies," Mr Anning said.
"The complexity, uncertainty and challenge of this project develops communication, management and execution skills that are critical to business success," he said.
Dr Kelly said UQ was honoured to be Australia's only MBA program offering this type of international, applied learning experience.
Lorna Jane, OneSteel, Ludowici, Western Australian Indigenous Tourism Operators Council, and The Australian Baseball League are some of the companies that have developed successful expansion and US market entry strategies through the UQ-Wharton practicum in the past five years.
UQ Business School MBA students also will soon have the opportunity to collaborate with MBA students from Fudan University in China on expansion projects for Australian companies looking to grow into the Chinese market.