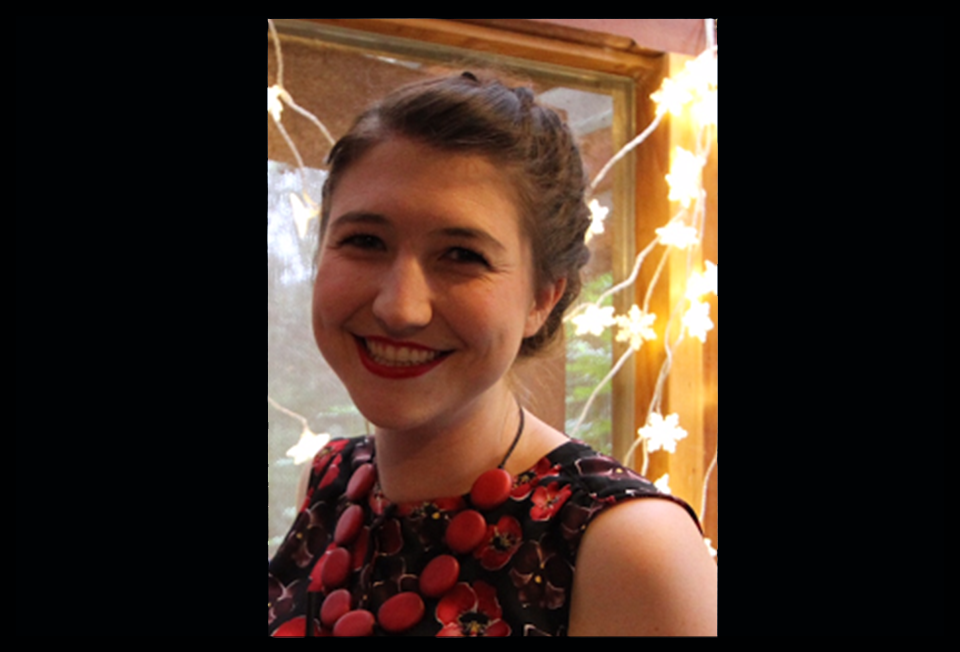 Recent graduate, Ruth Horsfall, was selected as one of four graduates for entry into Comcare's graduate program. Find out how UQ Business School's Bachelor of Business Management degree helped her.
Where are you working now?  Describe your current role and what you do.
I was lucky enough to be selected as one of four graduates for entry into Comcare's graduate program. Comcare are a government agency serving both a Workplace Health and Safety (WHS) regulator for the public sector and private enterprises, and as an insurer through whom all WHS claims from the public sector are processed.
Throughout my graduate year, I will have to do three rotations but have started working in the people team helping negotiate a new Enterprise Agreement. The graduate program is quite structured and involves a number of training sessions that are undertaken as part of a Diploma of Government, which we will go on to receive as part of the program.
At the moment no two days are the same in terms of my work – I have primarily been working on enterprise agreement bargaining but also closely with the communications team.
What is the best part of your job?
The best part of my job is having the opportunity to be exposed to so many different parts of our federal government. As a graduate I have already gone along to Question Time, and met with Employment Minister Eric Abetz and graduates from the Department of Employment.
Throughout the year, as part of our major graduate project we are encouraged to meet and liaise with other departments and agencies to learn as much as we can about the areas that interest us, and we will get the chance to go along to many graduate events attended by hundreds of graduates working in different roles across the public sector.
What is the most challenging aspect of your role?
When I started with the people team and commenced working on the Enterprise Agreement, bargaining had already been ongoing for over six months.
At the moment, the most challenging aspect of the role for me is getting up to speed and trying to take in as much information as possible such as, how bargaining has progressed up until now, the parameters under which government agencies must bargain, and the general enterprise bargaining environment for the public sector.
What mentor or inspirational figure has guided or influenced your career/life?
In my last 12 months of university, I was fortunate enough to be mentored by two incredibly generous and talented young professionals. Dean Kent, the principle Human Resources Business Partner at mining services company WDS Ltd was my supervisor throughout my internship and served as both a mentor and friend. Not only helping me significantly expand my HR skills and knowledge, but also in sourcing and applying for graduate roles.
My second mentor Megan Cairney works in Corporate Partnerships for The Smith Family and she was an invaluable source of professional and personal advice during my turbulent final months of study and in the job hunting process.
They are both amazingly gifted people who have clear passions for nurturing, developing young people, and helping them segue into the work force with ease – I would not be where I am today without either of them or their ongoing support.
How has the UQ Business School undergraduate program helped you in your career?
I have no doubt that having a UQ Business School degree, which is held in such high regard, on my resume would have differentiated me when I was applying for graduate roles. The BEL Faculty Careers Centre also aided in my job hunting process. They were responsible for helping me obtain my HR internship and provided invaluable assistance in helping me access a range of opportunities I would not have known existed otherwise.
 
What was the highlight of your undergraduate program?
The highlight for me was obtaining a career relevant internship and taking part in the UQ Business School's mentoring program. Both of these opportunities allowed me to meet Dean and Megan, who ended up playing critical roles in supporting me through my final semester and in finding a graduate role.
Additionally, the structure of my degree gave me some flexibility to take on electives that might be of interest to me outside of my immediate business and HR subjects, so being able to take subjects like Sociology and Gender Studies as part of my business degree meant I was able to successfully fuse both my professional and personal interests together and helped me maintain motivation through my final year.
What piece of advice would you give to anyone wanting to study at UQ Business School?
If you have the chance to study here, don't hesitate to take it! Make an effort to take advantage of all the opportunities afforded to Business School students, as well as the mentoring and careers help. I also obtained some great volunteer roles which were enjoyable as well as making me into a well-rounded job candidate.
 
Want to have the spotlight in the next Alumni e-news? We'd love to hear what you've been up to since graduating from UQ Business School. Share your story with us.