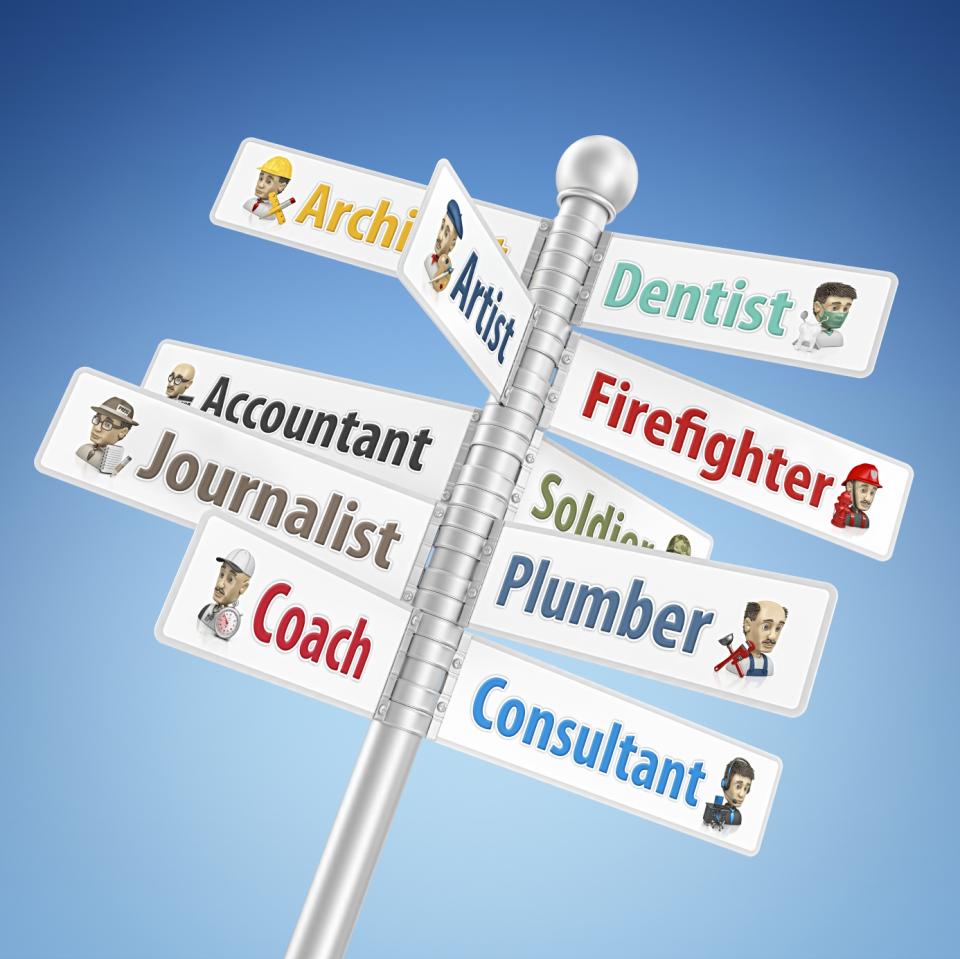 Imagine the scenario: You have volunteered to help on a project outside of your usual area of expertise. It has been a steep learning curve but the more insight you have gained, the more fascinating it has become.
When the project ends, working life feels flat. You suddenly realise that your job is no longer enough to hold your interest and the prospect of years in the same profession is almost unbearable.
Judging by the number of people who make a career transition, this type of experience is commonplace. For some the trigger may be discovering a new passion, for others it is a change in personal circumstances which causes them to rethink their priorities, or a growing feeling of discontent. They may have 'fallen into' a career after graduation without taking time to reflect, or their interests may have changed over time.
Whatever the reason, a career transition can be a dark and disturbing period when even highly qualified, successful people feel they are floundering with no support or direction.
Professor Polly Parker, a careers and leadership expert with UQ Business School, says: "During a career transition, people can lose a sense of who they are. Our identity is tied up with our work so if we decide to do something different we have to reinvent ourselves.
"It can be a stressful and emotional period. At the same time people must continue trying to earn a living while developing new skills and finding a new direction."
Professor Herminia Ibarra, an expert on professional development, stresses that career transition is not a 'road to Damascus' experience, but a longer process that is by no means straightforward.
She interviewed dozens of people who had made career transitions and found that the conventional advice - decide where you want to be and plan how to get there – was unhelpful. In practice self-reflection is no substitute for experience when choosing a new career path and people need to try out different roles to make a successful transition.
In her book, Working Identity: Unconventional Strategies for Reinventing Your Career, she says: "We learn who we are – in practice, not in theory – by testing reality, not by looking inside.
"We discover the true possibilities by doing – trying out new activities, reaching out to new groups, finding new role models, and reworking our story as we tell it to those around us. What we want clarifies by experience and validation by others along the way."
Libby Marshall, Associate Director of UQ Business School's MBA program, sees many students seeking a career change and has first-hand experience through her own career journey.
During her 20-year career in corporate marketing and communications roles, Libby spent time working closely with the human resources team on internal communications and developing strategies to attract talent for major energy projects. She developed an overriding interest in organisational capability to the point where she felt the need to change career direction. She moved into the recruitment industry before joining UQ Business School.
Libby says the discovery process can be daunting but also enlightening. "You learn a lot about yourself and about other people. My strategy was to put myself out there and let people know what I was thinking, so that they could make sound judgment on my true potential.  By asking the right questions, you learn how to engage better with people and by connecting with people in the right way, you can increase your network immensely.
"Career transition requires strategic thinking and an absolute knowledge of yourself and the value you bring to business.  It then takes courage, resilience and confidence to present your unique value proposition to a potential future employer."
So how can professionals best navigate the transition process? Here is some advice from the experts:
Build self-knowledge
While self-reflection has its limits, it is useful to learn more about your own strengths, likes and dislikes. "Identify what makes you happy, what you are passionate about and what you are good at," Professor Parker advises.
"It's amazing that we expect people to know what they are good at but research shows they often don't. Consider your skills, including auxiliary skills that might not be on your CV. What are your hobbies and what activities or knowledge do they involve?"
Get professional help if necessary
A careers coach may help you discover more about what you are seeking and bring a structure to the process. Professional advice may be particularly useful for those who have lost their job. Professor Parker adds: "Where people are forced into transition, they may be coming to terms with the loss of their job while dealing with emotions such as grief, anger, and despair, and trying to develop skills they need to reach their next destination."
Experiment
Rather than give up your job immediately or rush into another, explore the possibilities by finding opportunities to work on small projects. You will learn more about what you want to do and your ideas will change as you go along.
Professor Ibarra says: "The only way to create change is to put our possible identities into practice, working and crafting them until they are sufficiently grounded in experience to guide more decisive steps."
Make new contacts
New people and new professional groups are more likely to help you make the transition than your existing contacts. Be pro-active in making new contacts who can introduce you to new areas of interest.  Join the group or association of the industry you are looking to transition to.
Stick with it
The 'in between' period may be distressing but trying to short circuit it is counterproductive, Professor Ibarra warns, as people need time to try out new roles and identities to make a successful transition. By building their experience, and through feedback from others, they eventually gain the confidence to decide on their future direction and let go of the past.
Communicate your value proposition
Once you have decided on your direction, you need to understand your value proposition and communicate it clearly, says Libby Marshall. "In a career transition you can be high risk to an employer as you have no previous experience in the industry," she warns. "You must be able to articulate the business case as to why you are suitable for the role. Be bold and don't be afraid to take the initiative.
"I realised I needed to go into recruitment to make my transition. I would never have made the shortlist for the job had I not picked up the phone and presented the employer the value I could bring. I then had to write a strategy paper to prove it."
Spend time with friends
Friends can be a real source of support if you fear the loss of your identity as they recognise that your identity is more than your job. They see you for who you are, not what you do.
One step at a time
Don't be deterred if the prospect of finding a new career seems like an insurmountable challenge. Trying to change everything at once can create a sense of inertia. The best way to tackle a big project is to make one change at a time. Small steps build momentum which will help propel you forward on your journey.
Libby Marshall adds: "Changing career is difficult and daunting, especially when you have invested years developing your profile in your previous profession. However finding a job that you are passionate about is truly rewarding. It makes all the effort worthwhile."
Contact the MBA Careers & Resources Centre or the Careers and Recruitment Centre for any advice or help.