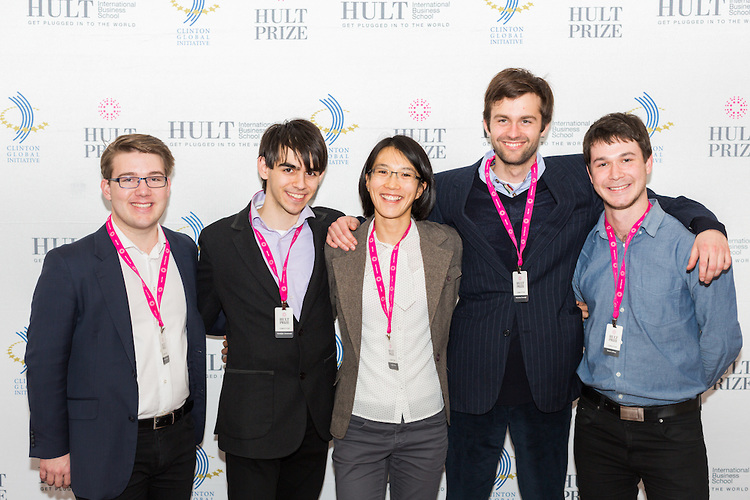 UQ Business School PhD student and current Rhodes Scholar at Oxford University, Andrew Barnes and his team Libromat have advanced to the world finals of the 2015 Hult Prize Challenge, surpassing 20,000 original entrants.

The annual Hult Prize Challenge, facilitated by the Hult Prize Foundation, aims to recognise and launch the most powerful social business ideas that can solve the world's toughest social challenges. It is open to college and university students internationally.

Libromat is a social enterprise that combines laundry services with early childhood education facilities. The team identified that parents in low income areas spent an average of 11 hours per week hand washing clothes, so the model helps improve education for children and save time for the family.

Andrew and his team recently won the regional leg of the competition in London, competing against 53 other finalist teams. Libromat is one of six finalist teams competing to win the Hult Prize and $1M USD in seed funding to make their idea a reality.

"Early childhood education is critically important. We are in the process of launching our first few pilot Libromat sites and I am excited by the impact that simple educational activities, such as a mother and child sharing a book, has on a range of important development measures," Andrew stated.

The finals will be held in New York this September, and will welcome a world-class audience, including former President Bill Clinton who will select and award the winning team.

The final will be preceded by the Hult Prize Accelerator, a seven week training course in Boston where teams turn their ideas into real, sustainable companies.

Associate Professor in Strategy, and one of Andrew's mentors, Associate Professor Damian Hine commented on Andrew's continuing success. "This is another international success for Andrew as he builds on his achievements in his Honours and his PhD, culminating in his Rhodes scholarship, and the Hult Prize success so far.

"Andrew is taking his place on the global business stage using a wonderful set of skills and experience UQ Business School is proud to have been involved in contributing to," he said.